On 18 July I finally had a chance to test drive two of the vehicles in Renault's Z.E. range of EVs, the Fluence Z.E. and the Twizy.
Fluence Z.E.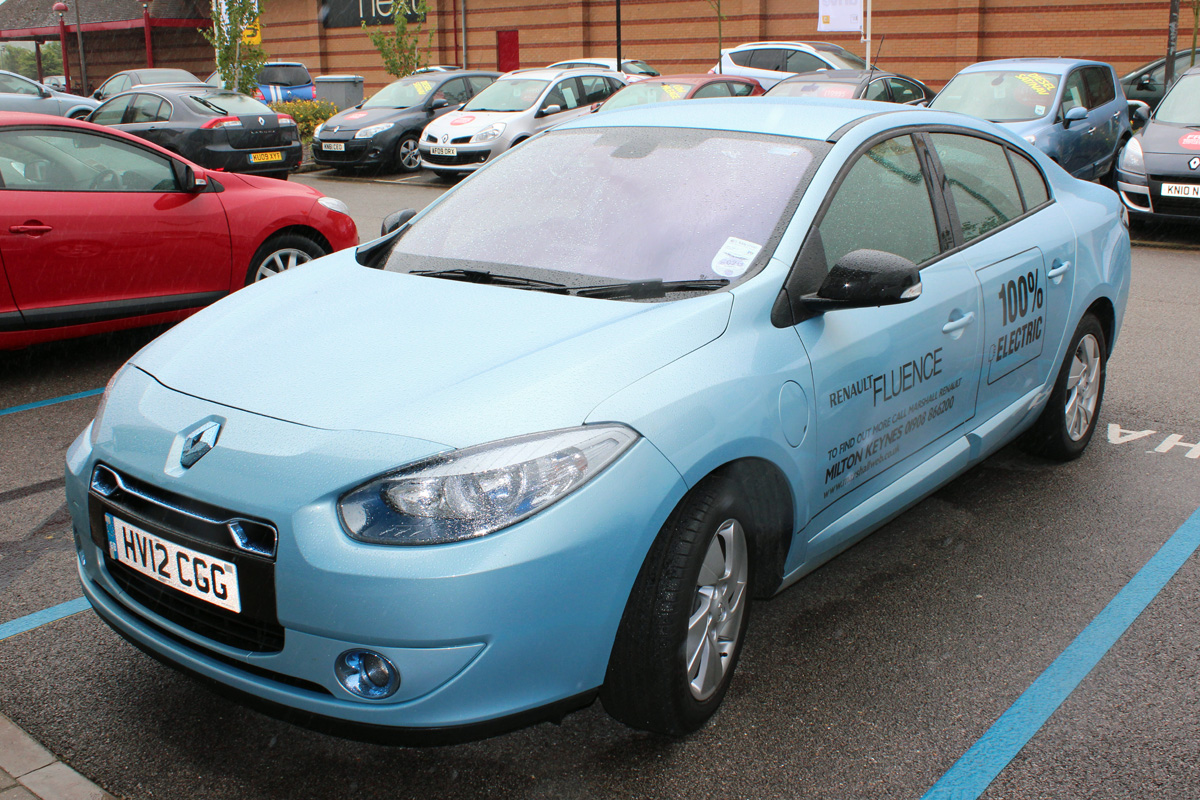 I had been in contact with my local Renault dealer, Marshalls in Milton Keynes, about opportunities for test drives since March. Although the Fluence Z.E. was launched in the UK and widely reviewed in February, examples for test drive did not appear until some months later. By July both the Fluence and Twizy were available and I went to test drive them, along with a group of friends.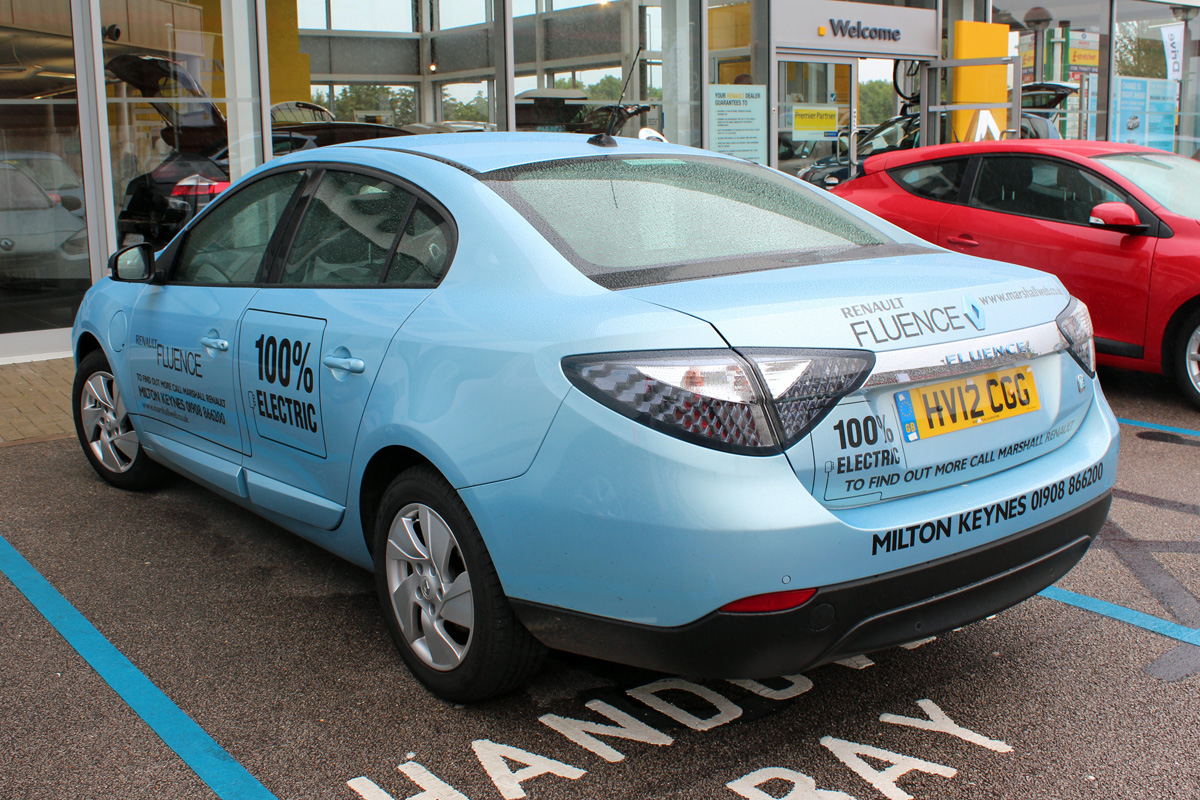 The original Fluence is, of course, a fairly popular booted petrol car on the continent, though not available in the UK because hatchbacks are more popular here. I was quietly impressed by the Z.E. version – it drove very well, accelerated fast, turn corners confidently and all with five people on board. However, what was most obvious was just how much like a standard car it was. I believe this is a deliberate approach by Renault, as the Fluence is primarily aimed at fleets and company drivers. It doesn't shout – in fact it barely whispers – electric drive.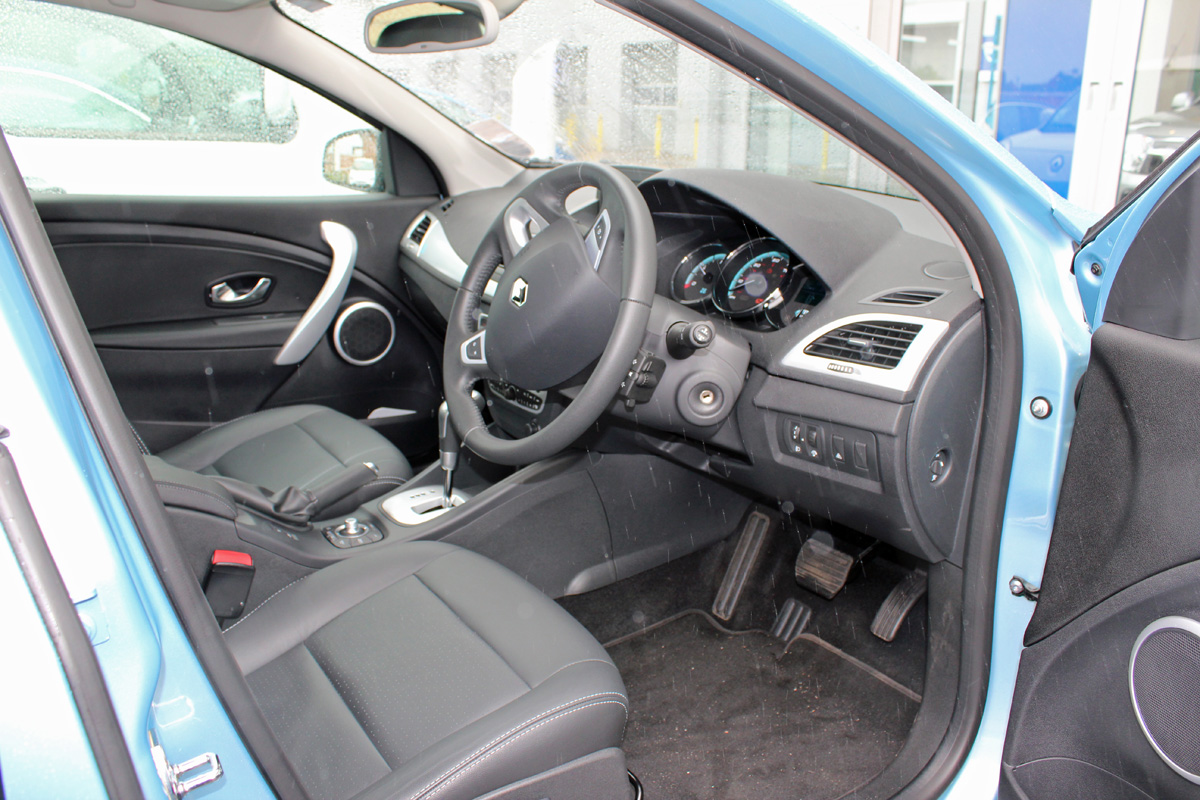 Inside the controls and displays are understated and very similar to their petrol equivalents, and outside there is very little to give away that it's electric – just a 'Z.E.' logo on the boot lid, and of course the absence of an exhaust pipe. If you want to drive an electric car but you don't want anyone to know then the Fluence is your first choice!
Twizy
Next we took turns in a Twizy – Renault's urban/city electric car, though technically it's a quadricycle. It sits somewhere between a conventional car and a moped or scooter. It has four wheels like a car, but the basic model comes without doors and most of the luxury equipment people associate with a car (e.g. heater, sound system). Fortunately this example was 'upgraded' with doors, a useful accessory in UK weather and in fact at this point it was raining hard. Even these doors, however, don't come with windows so you are still partly exposed to the elements (this is apparently to eschew the need for a heater/demister system).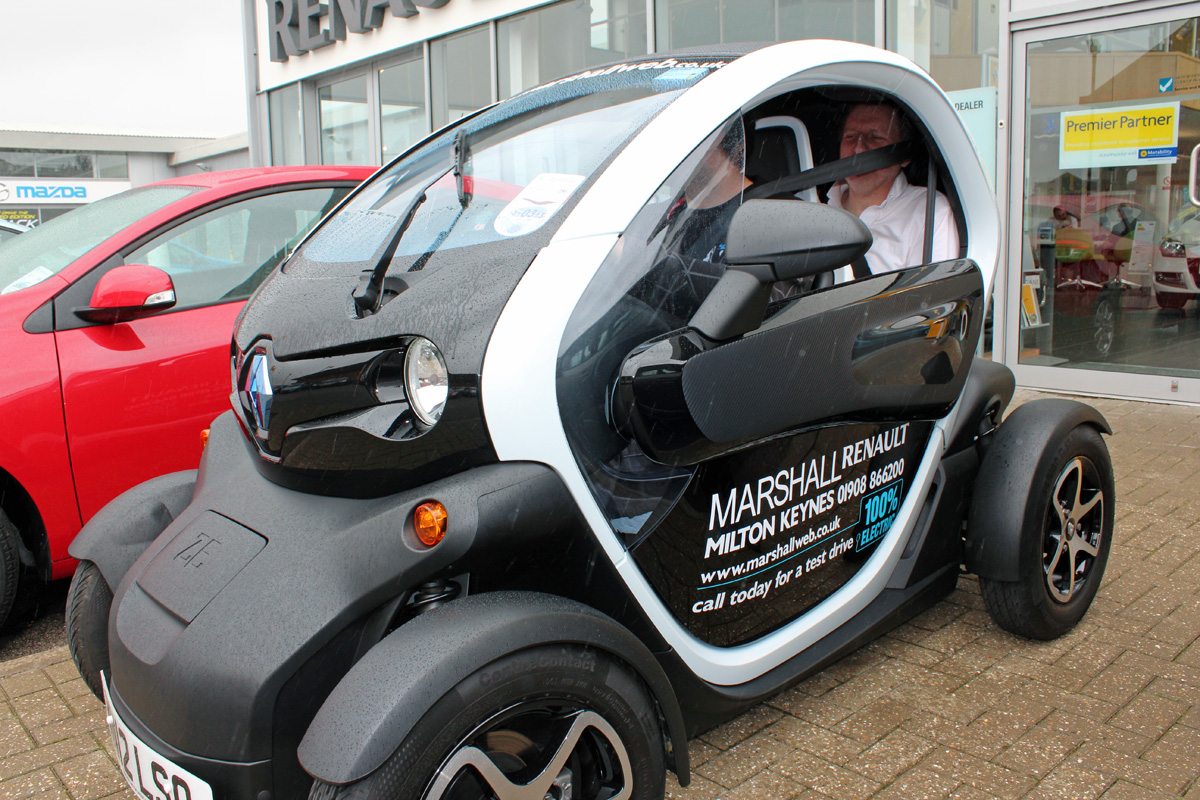 It's really a driver's vehicle – although it can carry an adult passenger, the rear position has poor visibility and is more exposed to the weather (particularly to water spray from wet roads). To the driver, though, it is an exciting vehicle to drive. It handles well, very much like a go-kart. It is very low to the ground, and in fact you can see the road surface going past your feet as though you were on a motor bike. The ride is quite hard, even harsh, but this tautness means that it feels very stable and sure footed, even at high road speeds.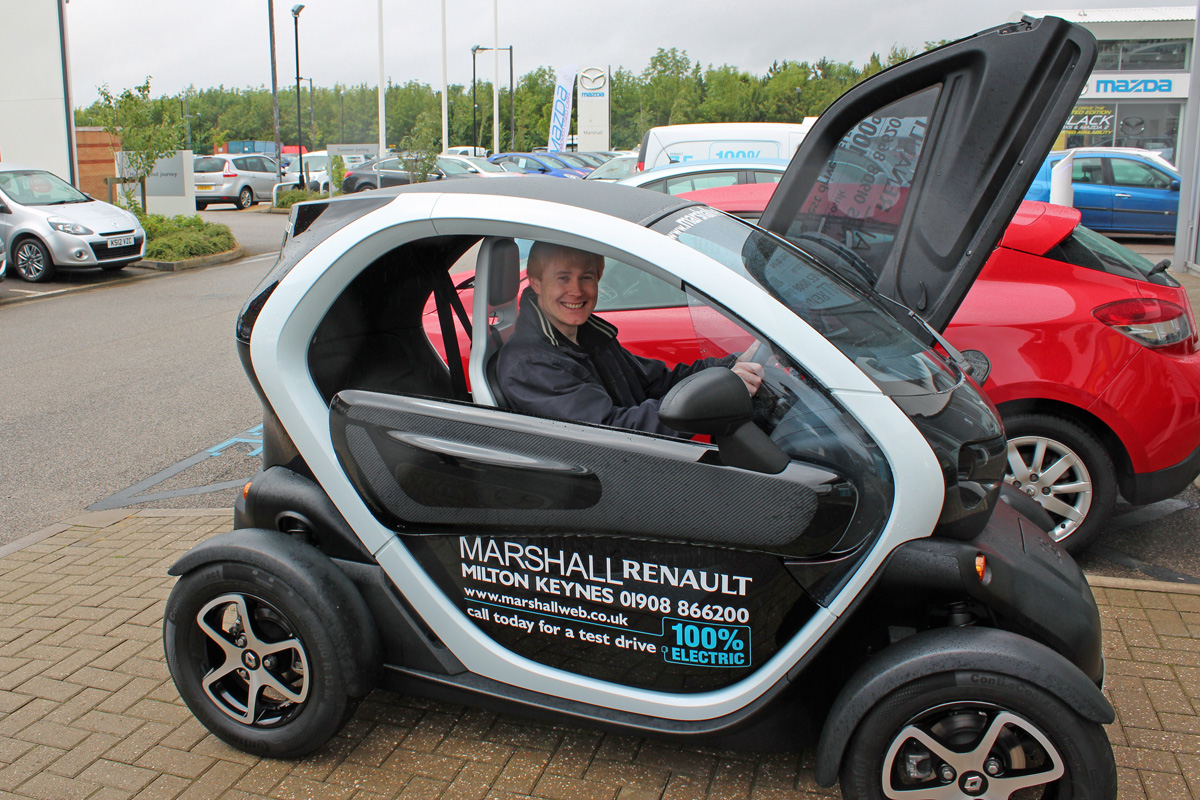 If I had to sum up the Twizy in just one word it would be: Fun! Whether it is a practical commuting vehicle I couldn't say, but I can imagine that most owners look forward to spending time in their Twizy, something you can't say for most drives these days.
And fortunately someone has answered for us that most important question – Will it Drift?!
To complete the Renault Z.E. line-up comes the Kangoo van. We didn't get to try it out, but it is available for test drives.