Moscow Motor Show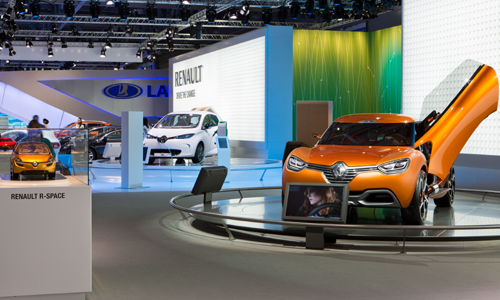 On 4 September Renault's blog featured the opening of the Moscow Motor Show, which ran until 9 September. Renault became the leading foreign brand on the Russian market in the first half of 2012, and the market is the Group's third biggest market after France and Brazil.
Renault displayed 21 vehicles on its stand. Alongside the legendary Type XB (also named "Tsarine" as it was used by the court of Nicholas II) were models that are made locally, like Logan, Sandero and Duster.
"The Moscow Motor Show is also an opportunity for Russians to discover Renault's range of electric vehicles (ZOE and Twizy are among the models on the stand) and to learn more about its new design strategy, of which the Captur concept car provides a fine example."
Chargemaster Fast Charger
On the same day it was announced that Chargemaster would be introducing new products at LCV2012, Cenex's fifth Low Carbon Vehicle event.  These would include the launch of a 43kW charger for the Renault Zoe; no further details have yet been publicised.
Truth About Electric Cars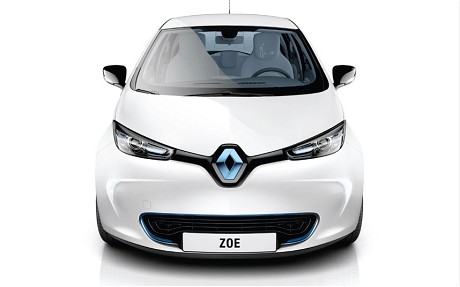 On 6 September the Telegraph carried an article on 'Electric cars: the truth about the cost – and range'. While it was quite negative about electric cars in general, it was complimentary about the Fluence, and then singled out the Zoe as the best buy:
"So should you, the would-be electric car buyer, be placing an order for a Fluence on the grounds that it's the best of the existing EV bunch? I suggest not, because there's an even better all-electric car due in Britain early next year.
"It's a five-door hatchback called the Renault Zoe and at only £13,650 it's almost half the price of the admittedly slightly larger Leaf. More importantly, Renault claims that the Zoe's real-world range should be in the region of the psychologically important 100 miles.
"If you've got a mere £49 to spare, Renault says that's all you need to get on the waiting list. With the Fluence and, to an even greater extent, the forthcoming Zoe, at last the all-electric car begins to make sense both practically and financially."