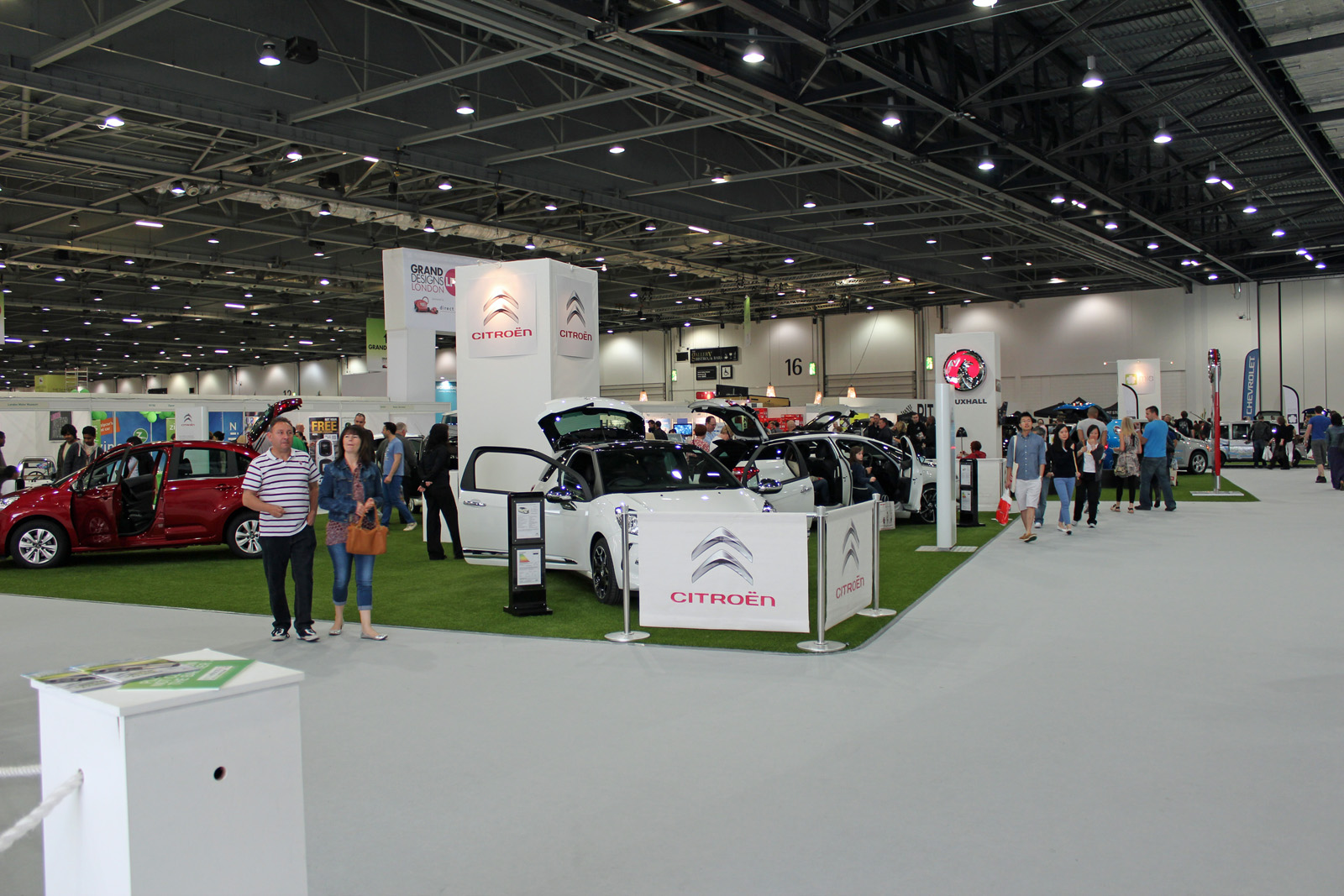 I visited the EcoVelocity Motor Show on 13 May to try out some hybrid and electric cars first hand. This 'Green Motor Show' covers all low carbon cars, from economical petrol cars through hybrids to full electric cars:
"The low carbon market is developing and improving at a fantastic rate and we are very excited to be supporting the shift towards a brighter, cleaner motoring future. With new vehicle technologies emerging rapidly, EcoVelocity is the ideal event to discover and sample many of them. We also hope you'll discover the many benefits and pleasures of owning a low carbon vehicle including substantial grants, road tax and congestion charge exemption to name a few, as well as reducing your environmental impact."
To me there were two disappointments to the show. Firstly it was small, and I imagine it only had as many visitors as it did by being run alongside the much larger Grand Designs Live show. Secondly, there was no Renault stand, though I did manage to see a Kangoo electric van on the EDF stand, and a Twizy quadricycle in the Grand Designs hall. Nonetheless, it was very useful to get to see so many EVs and hybrids together in one place, and have the opportunity to test drive a selection of them.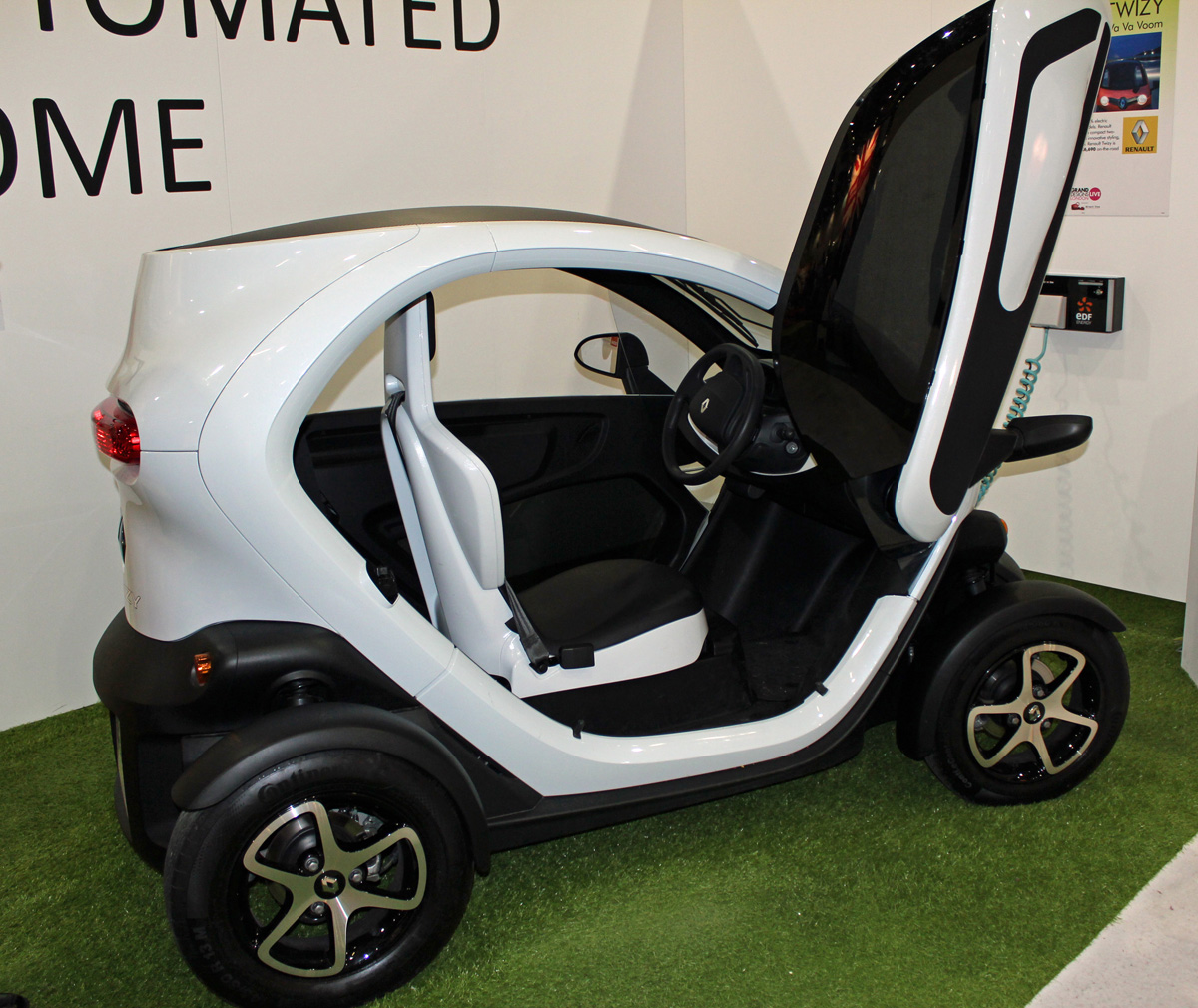 This event was the first time I saw a number of electric cars and plug-in hybrids 'in the flesh'. There was a 'supercar' stand near the entrance that featured a Tesla Roadster EV, a Delta Motorsport E4 Coupe EV, a Lightning GT EV and a Fisker Karma plug-in hybrid.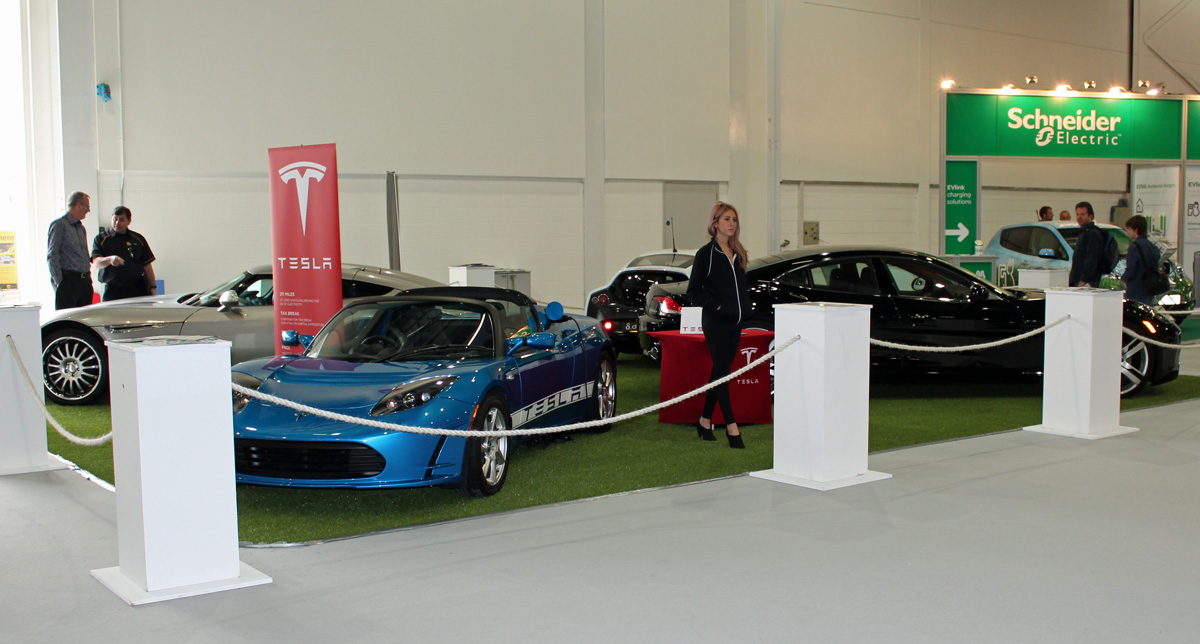 Further in there were dedicated stands as follows:
Citroën, including the C-Zero EV (a rebadged Mitsubishi i-MIEV)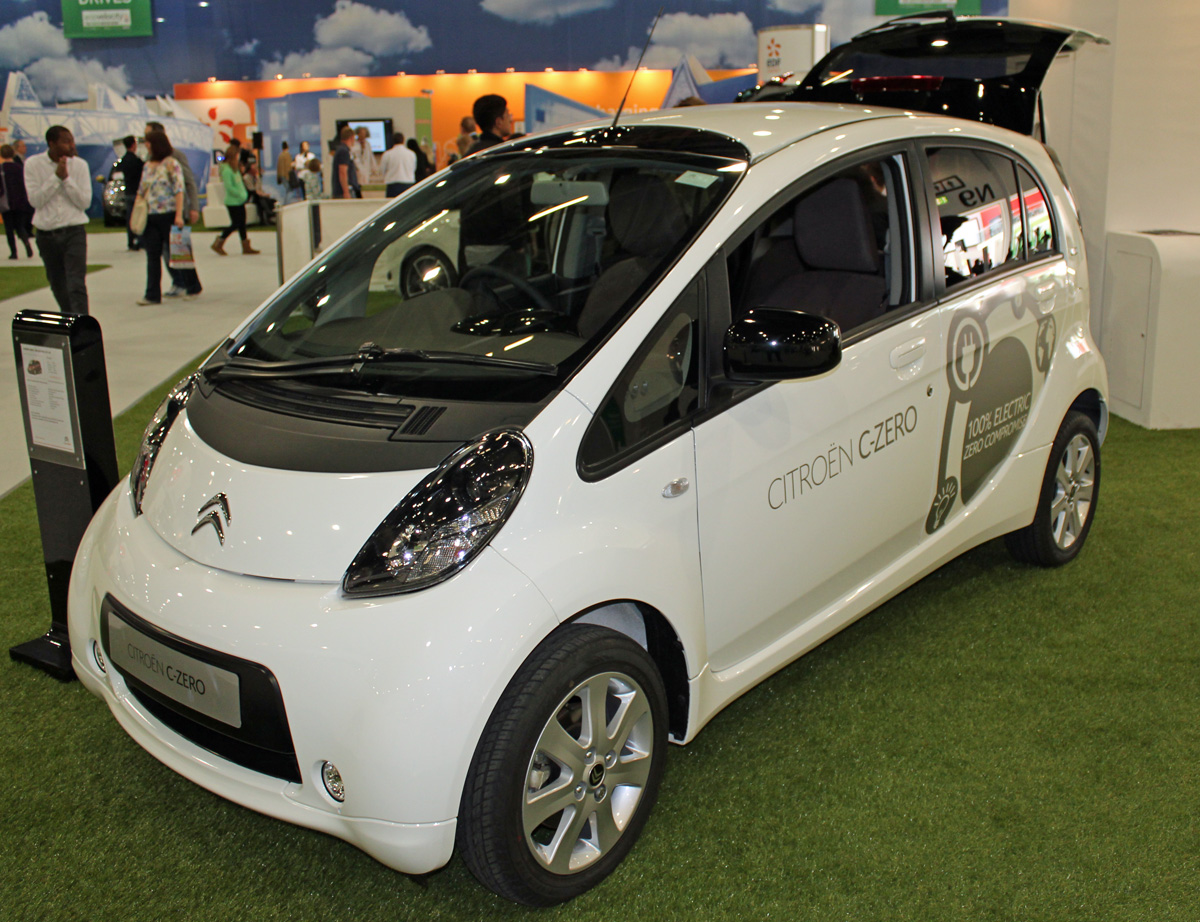 Vauxhall, including the Ampera plug-in hybrid (a rebadged Chevrolet Volt) and a RAKe quadricycle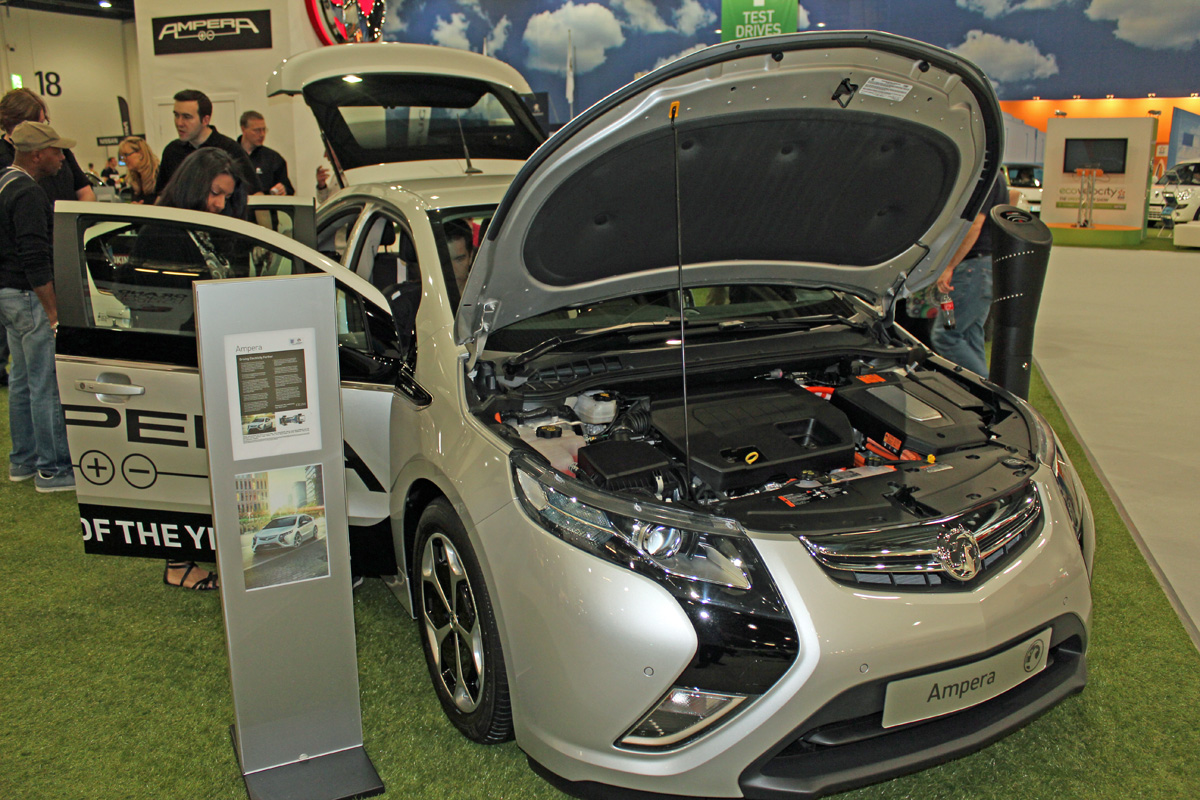 Nissan, showcasing the LEAF EV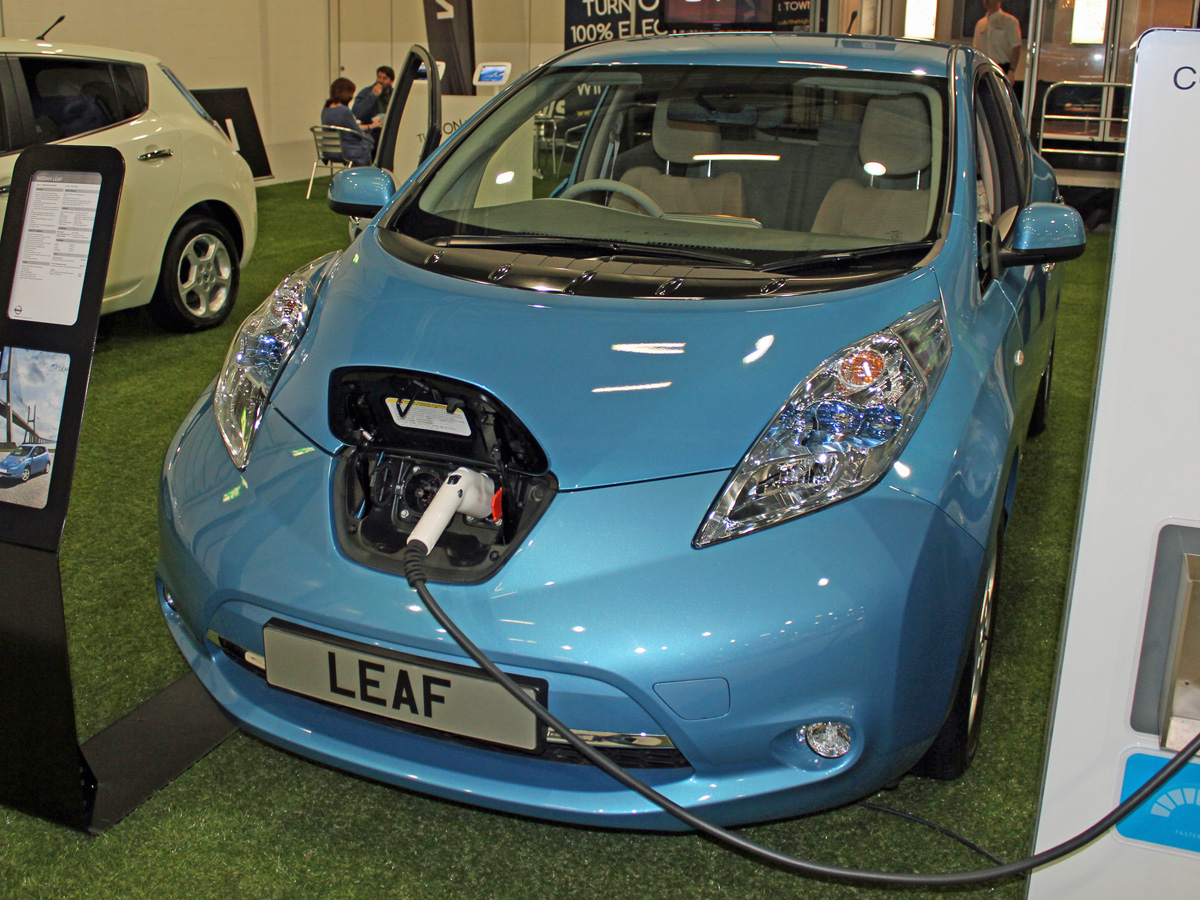 Chevrolet, including the Volt plug-in hybrid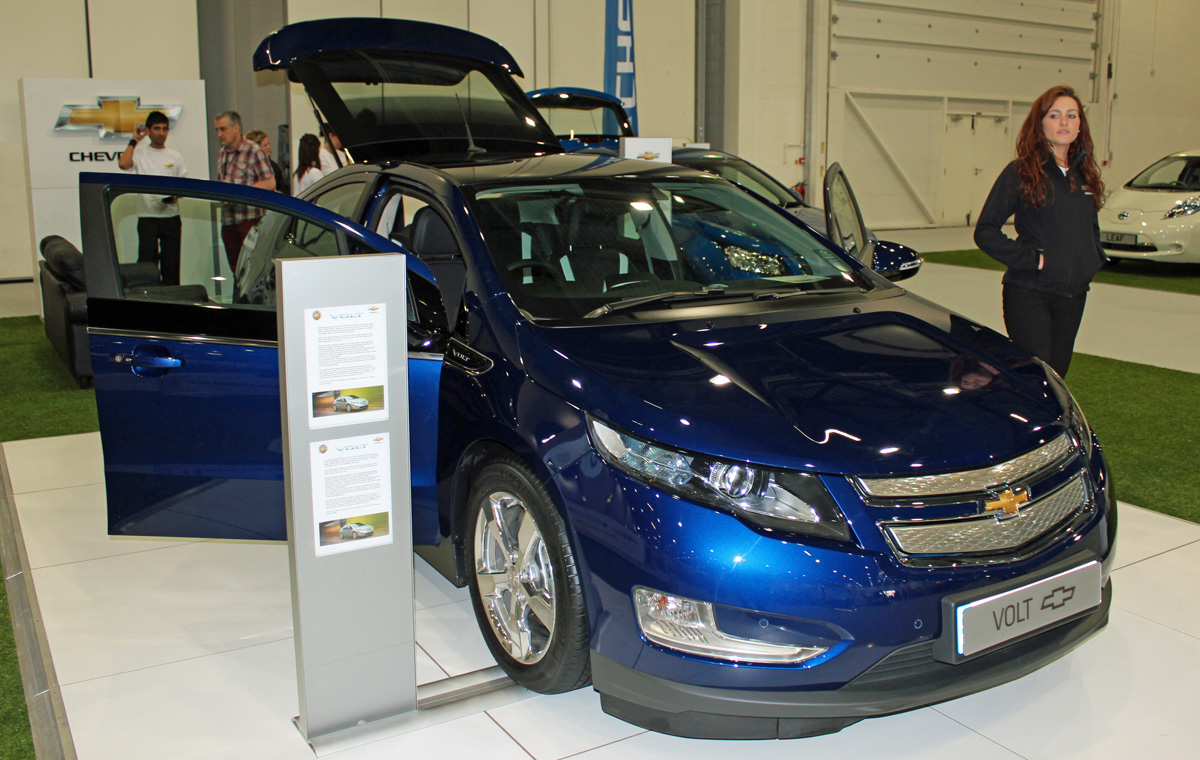 Mia, with a selection of Mia EVs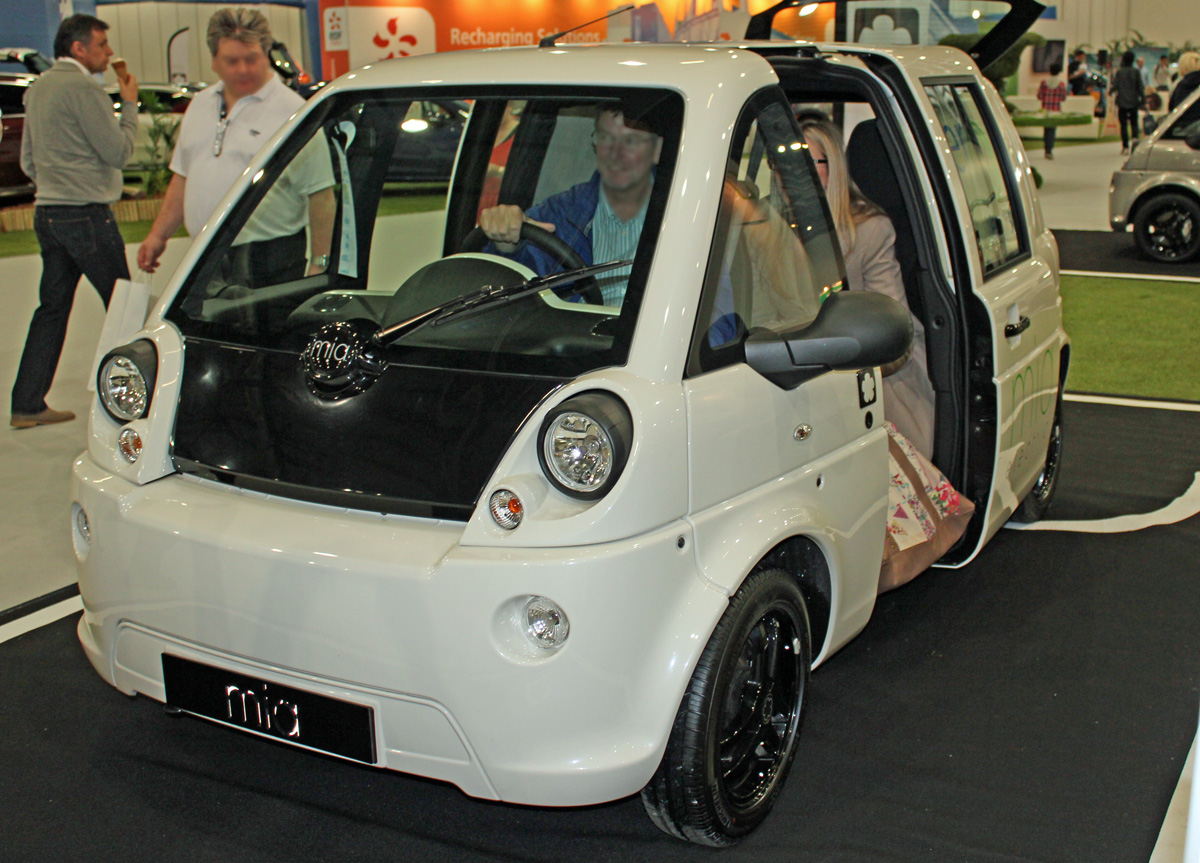 EDF Energy, including a Renault Kangoo Z.E. electric van and a Peugeot iOn EV (a rebadged Mitsubishi i-MIEV).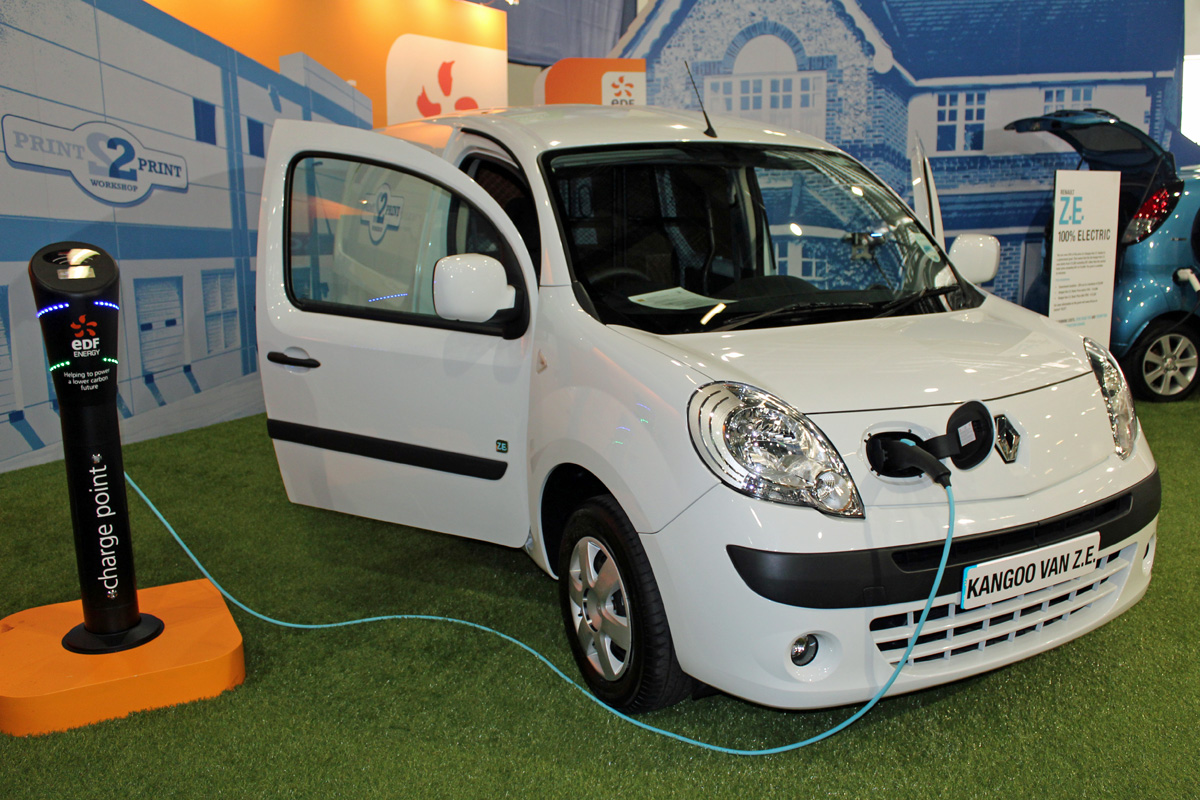 Peugeot, including the 508 – the first example of a hybrid diesel.
There were also some smaller supplier stands that featured EVs (including a Mitsubishi i-MIEV, another Tesla Roadster and another Nissan LEAF).
The best thing about this event was that it included a dedicated track for test driving the various vehicles being shown – in fact, a small under cover track leading to a long road circuit around Docklands. Although test drives were intended to be booked in advance I managed to get some through a combination of arriving early, and revisiting stands regularly checking for 'no shows'. My first drive was in a Nissan LEAF EV and it was very enjoyable. It was my first drive in any EV, so I was concerned it might turn out to be a disappointment but it was as smooth, quiet and 'high-tech' as I had hoped.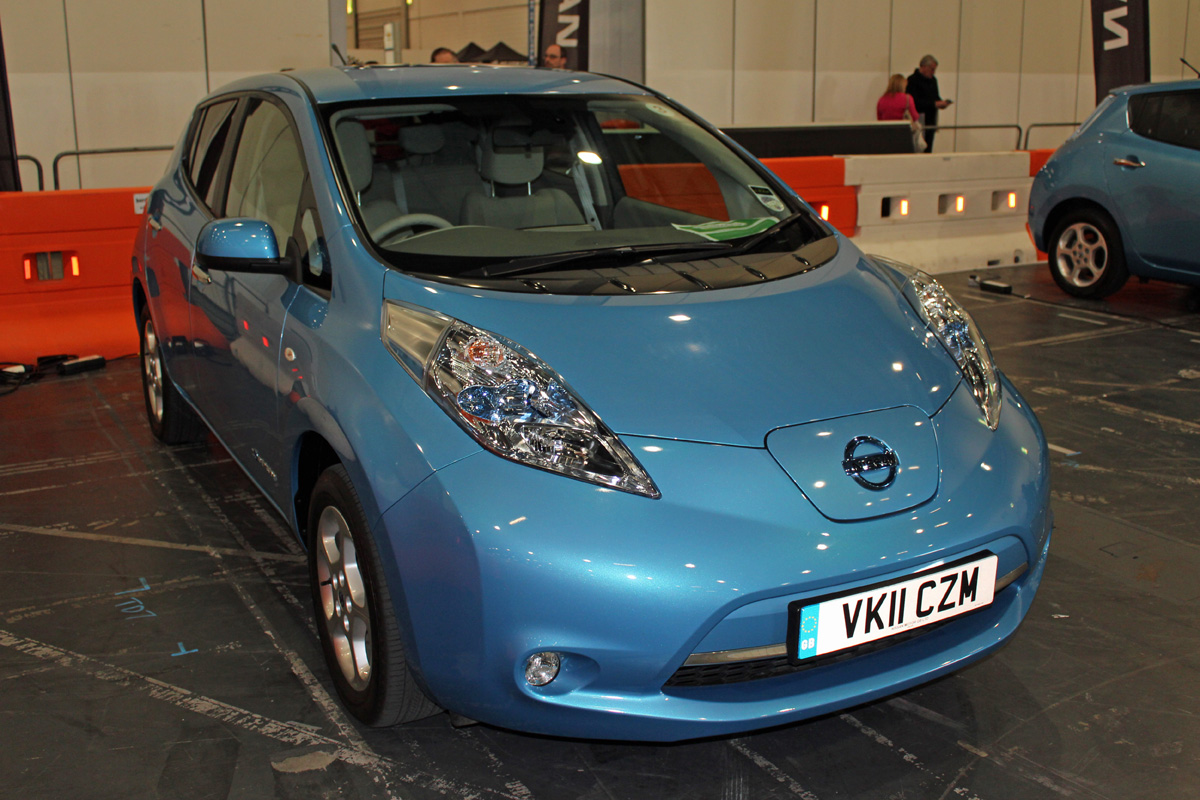 Next I drove the Vauxhall Ampera plug-in hybrid. I must say I was very impressed with it – just getting into the driver's seat gave a feeling of climbing into 'Starship Enterprise'. Personally I'm keen on getting a fully electric car, but I can certainly see the temptation of an Ampera or Volt. It was very smooth and effortless to drive, certainly an experience apart from an ordinary petrol car.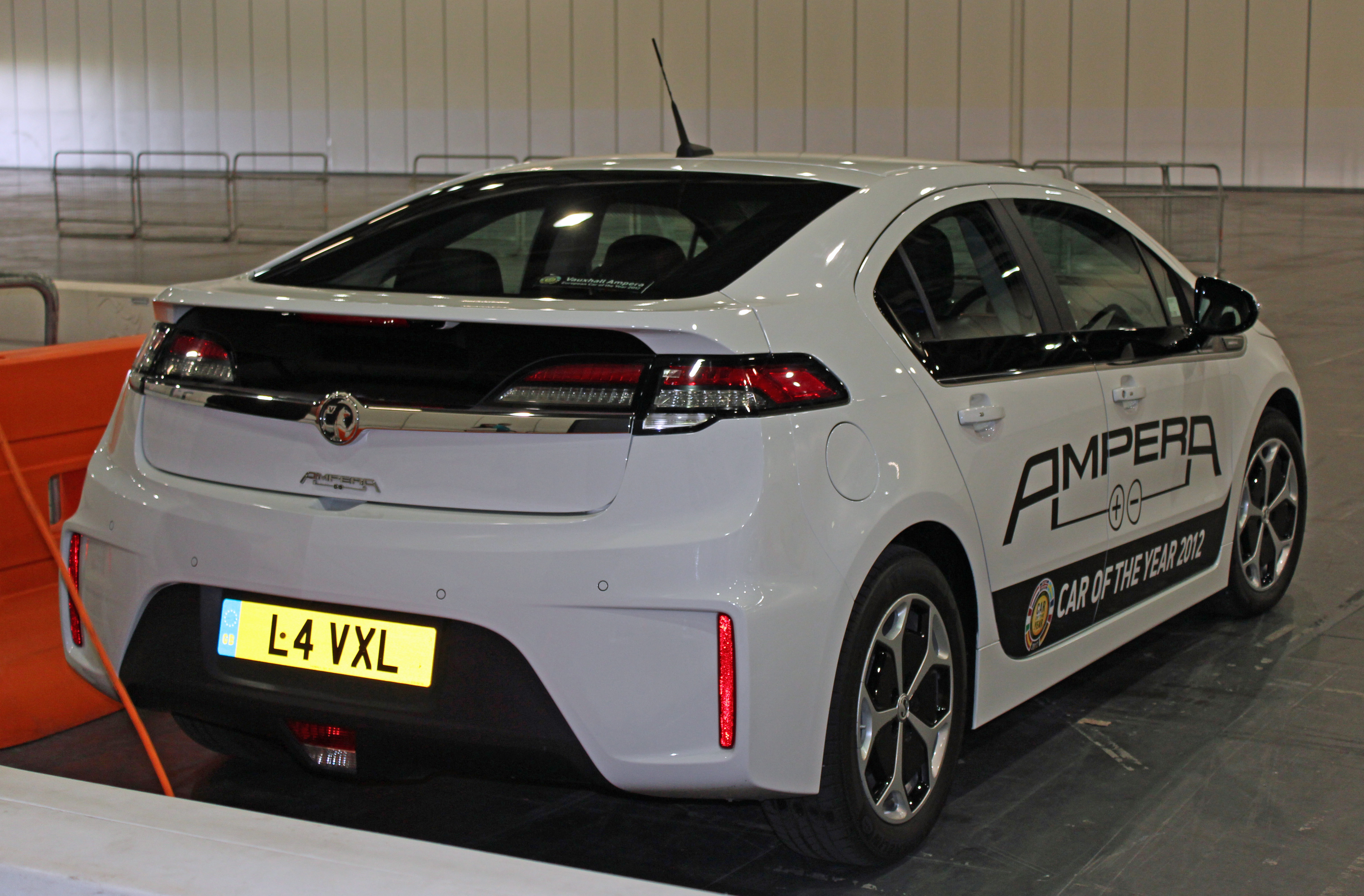 Finally I got to drive a Peugeot 508 diesel hybrid. It was impressive, particularly the smoothness of the transition from electric to diesel power, but having experienced the 'EV' experience of a plug-in I have no interest in 'old fashioned' soft hybrids, even though I can appreciated the cleverness of the technology.
To conclude the day I attended presentations by Robert Llewellyn (well known for his EV advocacy, and Fully Charged podcasts) and Andy Heiron (Head of Electric Vehicle Programme – Renault UK).
I have put a full set of photographs of the day online on Flickr.