World EV Distance Record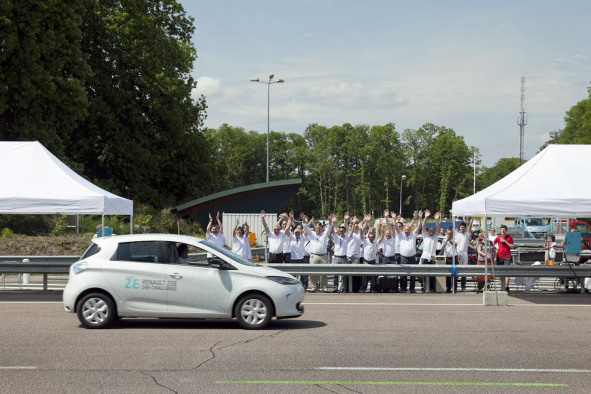 On 1 June the Zoe set a new world record for the longest distance travelled in 24 hours by a production electric car. Zoe completed 363 laps of the Aubevoye speed ring in Normandy, a distance of 1,618 km, beating the former record of 1,280 km by 25%.
Two Renault Zoe vehicles set out on the speed ring at the Aubevoye technical centre (CTA) in Normandy. Fifteen drivers from Aubevoye, Cléon, Sandouville, Flins, Douai and Grand Couronne took turns at the wheel, driving and charging as necessary. Twenty-four hours later, the two Zoe vehicles crossed the finishing line, with mileage of 1,618 km and 1,506 km respectively.
"Using its Caméléon charger ZOE was able to be fast-charged at 43 kW, regaining 80% of battery capacity in under thirty minutes. This challenge was also made possible by the best-in-class NEDC range of 210 km (between 100 and 150 km in real conditions, depending on conditions of use). Overall, the finalist ZOE was fast-charged 18 times in 24 hours."
Presumably the charging was arranged for maximum range efficiency, so that minimum time was spent charging and maximum time driving; therefore the cars would not have been charged to 100% each time (since the last 10-20% takes a disproportionately long time). Assuming the finalist Zoe started fully charged, it used at most 19 full charges to achieve its range of 1,618km, i.e. it went more than 85km on each charge. That is a significant achievement where each charge is less than the maximum possible.

Leipzig Motor Show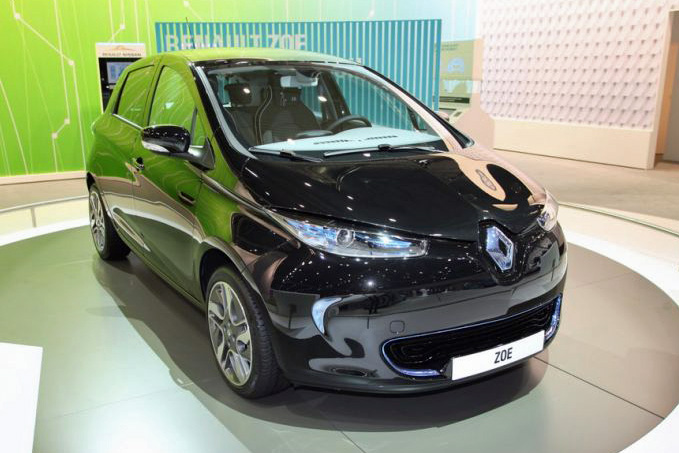 Early in June the Zoe had its German debut, at the Leipzig Auto Mobil International show.
ZOE Confidential Blog
On 8 June Renault published the first instalment of its 'ZOE Confidential' blog, an interview with Jean Semeriva, the designer of the Zoe exterior.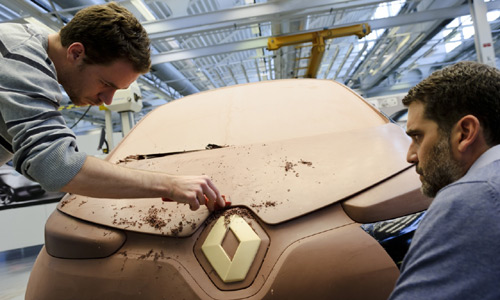 Some interesting quotes from the article:
"The main idea is that ZOE doesn't have corners, and when the movement suggested by a line comes to an end, it is replaced by another."
"In absolute terms we didn't have a lot of constraints stemming from the fact that ZOE is an electric car or city car. We had to raise the seats slightly – and the roof, too – so we could place the battery under the floor. But we worked hand in hand with engineers to minimise this kind of impact. Electric motors also take up a little less place than regular engines, which played a role in the overall design. We really aimed for simplicity."
Photoshoot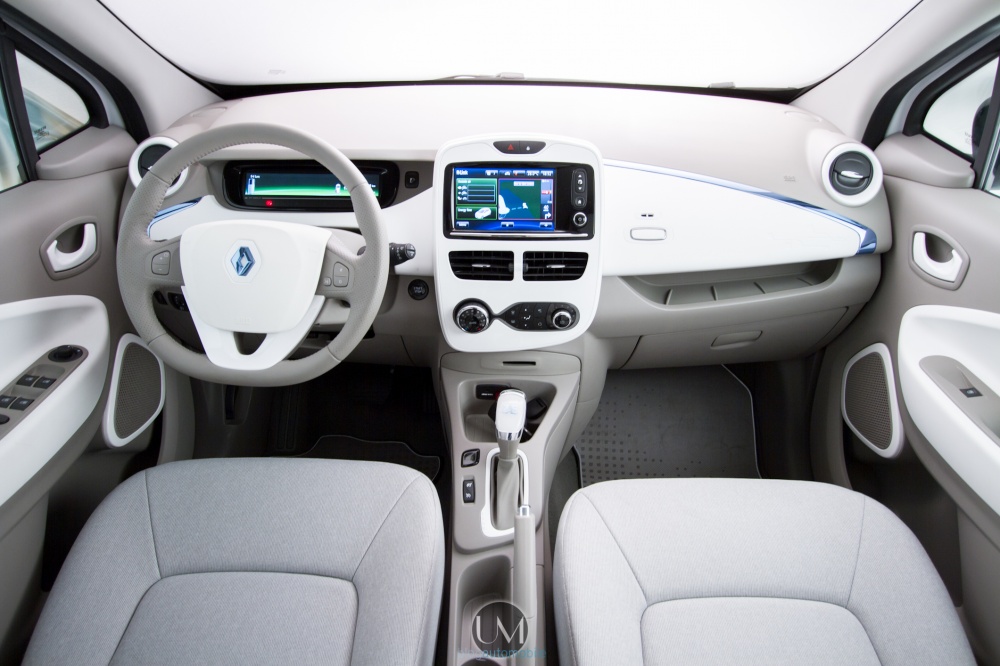 On 10 June two different versions of the Zoe featured in a photoshoot on AutoNewsWorld.com. As well as providing artistic views of the exterior, there are good, clear photographs of the interior.
WhatCar Reader Review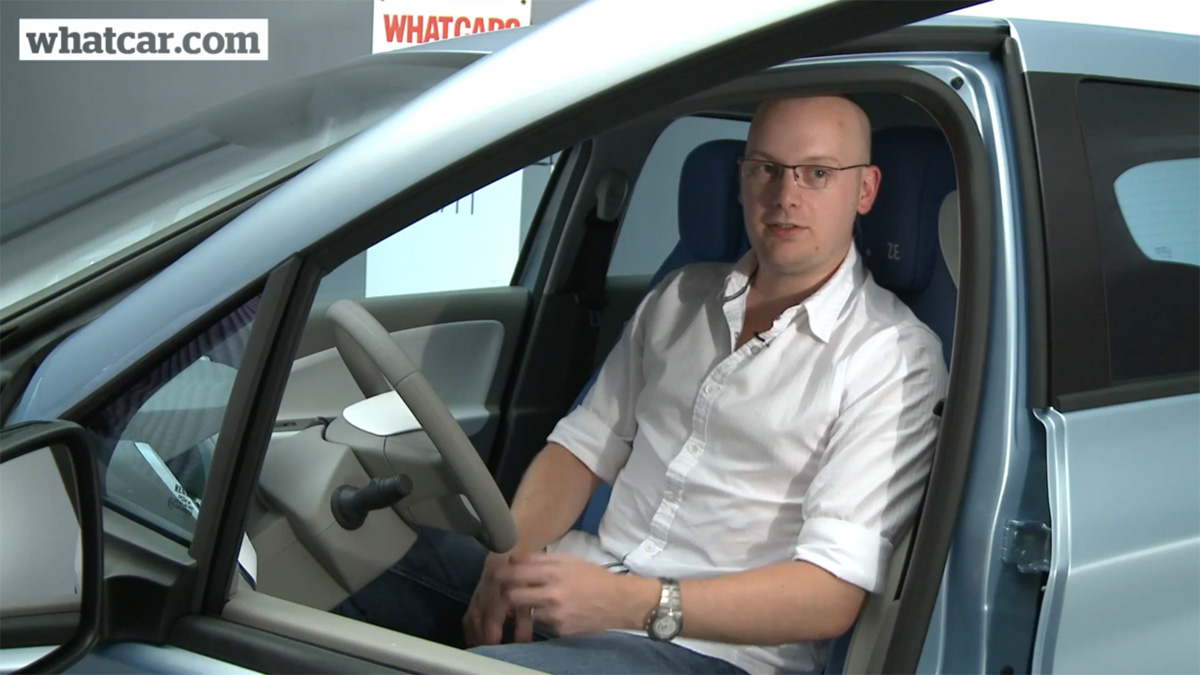 In May WhatCar invited its readers to volunteer to review the Zoe, and on 11 June published a Reader Review video. Overall the reviewers seem very happy with what they saw.
Goodwood Festival of Speed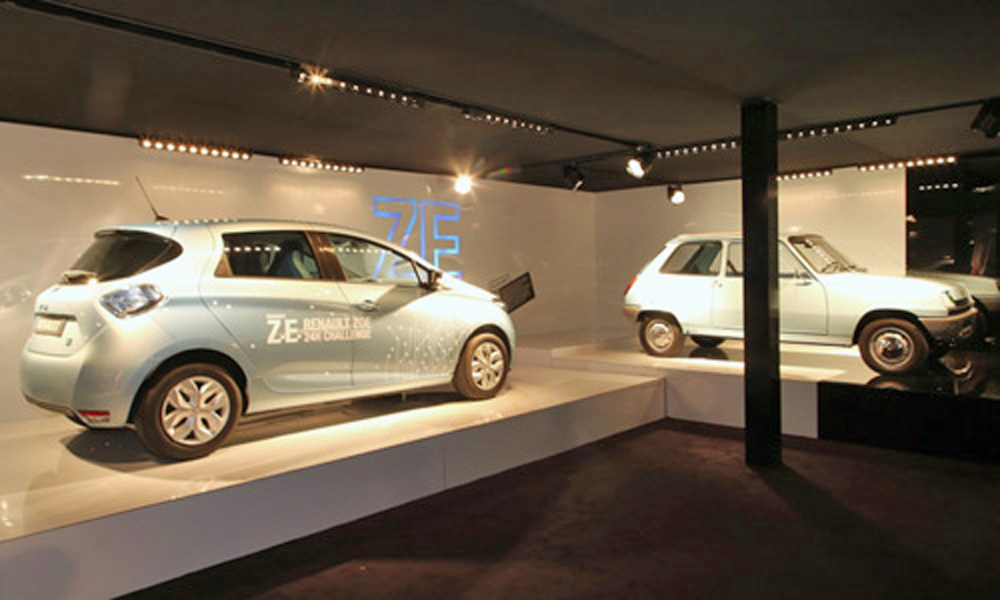 To complete a busy month, Zoe had its first showing to the British public at the Goodwood Festival of Speed from 29 June to 1 July. For 2012 Renault was back as sponsor and showed off a number of key vehicles, including the 1935 Viva Grand Sport, the Alpine A110, Megane R.S. and Clio R.S. The Zoe was displayed on a stand along with an electric Renault 5 from 1974.