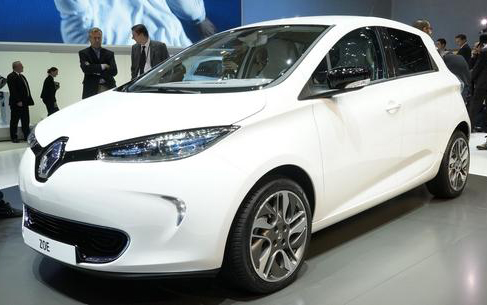 On 11 May Automotive News Europe gave details of an interview conducted with Thierry Koskas, Renault's EV Project Director where it was said that Renault expects the Zoe to far outsell the Nissan LEAF (the current world's best-selling EV) in Europe. With an annual production capacity for the Zoe of 150,000 units, the subcompact would be the volume model among Renault's four-model EV range, which includes the Fluence large sedan, Kangoo car-derived van and scooter-style Twizy.
Koskas told Automotive News Europe:
"The Zoe is the first electric car in Europe that will address the needs of the mass-consumer market.

"The Zoe is a next-generation car. It is launching two years later than the Leaf. The Zoe will benefit from technologies that the Leaf does not have, such as a braking energy-recovery system, a heat pump, and a special series of energy efficient tires."
The interview was also reported on 4 Wheels News.