Béatrice Foucher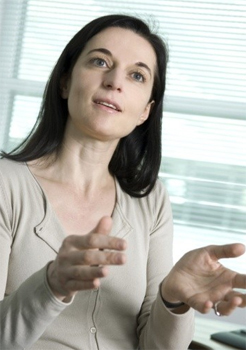 On 25 September AVEM.fr reported an interview with Béatrice Foucher, Director of Renault's Electric Programme since the start of this month. She said that Zoe's range is not the real issue in the decision to purchase:
"Rational and emotional elements come into play. The cost of fuel is very important. (…) Buying an electric vehicle is also an emotional choice, the pleasure of being ahead, to align ones thoughts and actions. The majority of users consider themselves 'pioneers' and certainly do not want to backtrack."
She also made an interesting comment on planned sales, something not often made public:
"In 2012, Renault hopes to sell 20,000 EVs."
BFMTV Video
Ahead of the Paris Motor Show the BFMTV team posted a video of their test drive of the Zoe.