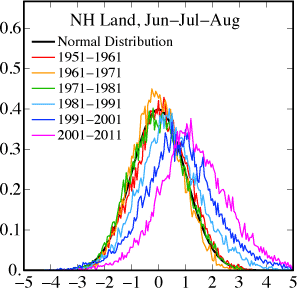 I came across a very interesting article on the NASA site yesterday (though it was published last month) on the public perception of climate change:
"it was disappointing that most early media reports on the heat wave, widespread drought, and intense forest fires in the United States in 2012 did not mention or examine the potential connection between these climate events and global warming. Is this reticence justified?
"In a new paper (Hansen et al., 2012a), we conclude that such reticence is not justified. The paper attempts to illustrate the data in ways that properly account for climate variability yet are understandable to the public."
The key idea is that the authors make no predictions about climate change – they simply illustrate that global warming is already happening, and quickly, by graphing seasonal temperature – see 'Figure 2' for the Northern Hemisphere.
In essence, just by looking at recorded data, two things are clear:

The curves are moving to the right: Temperatures are rising, and accelerating over time.
The curves are widening: More extreme 'climate change' weather (including cold events) are becoming more common.
On the same day on the Washington Post site I found a series of cartoons by Toles that capture rather well the frustration many of us feel about the political response to climate change.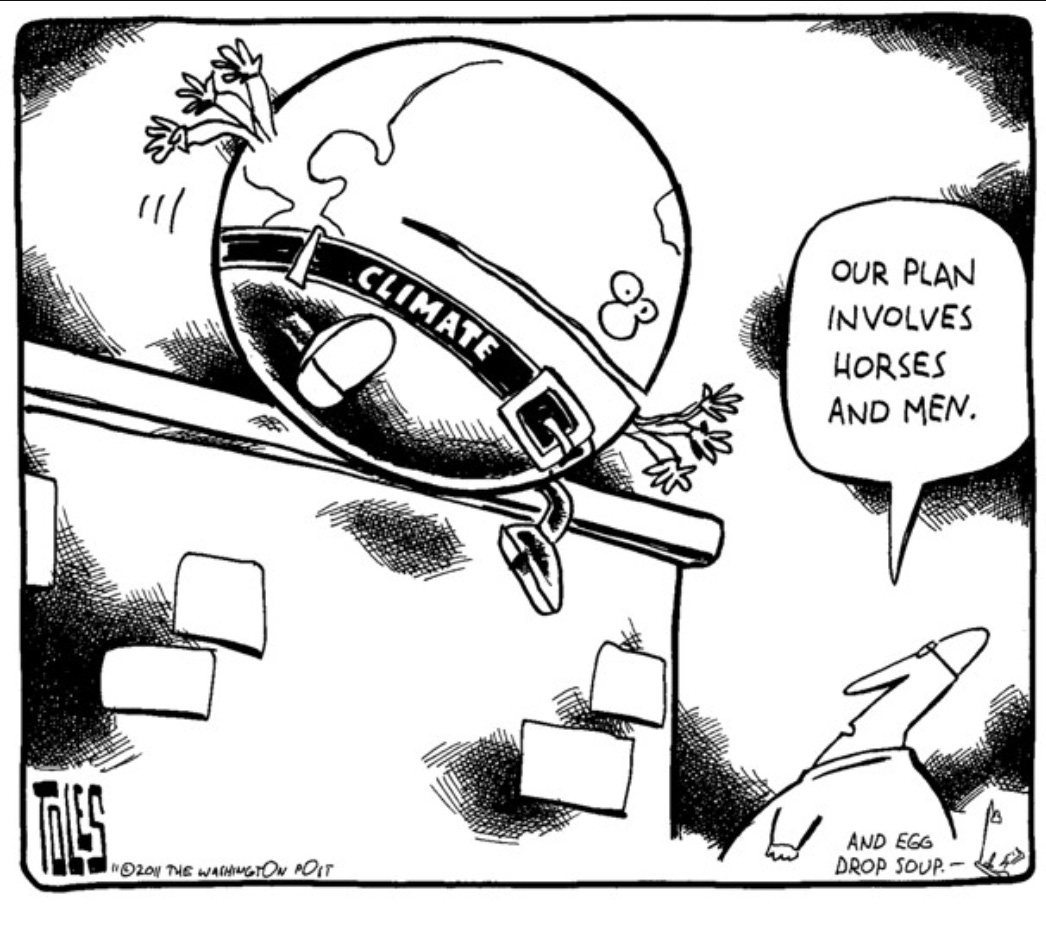 Advertisements play while the cartoon gallery loads – am I the only one to notice the irony that the adverts include ones by Conoco-Phillips and Mercedes-Benz?