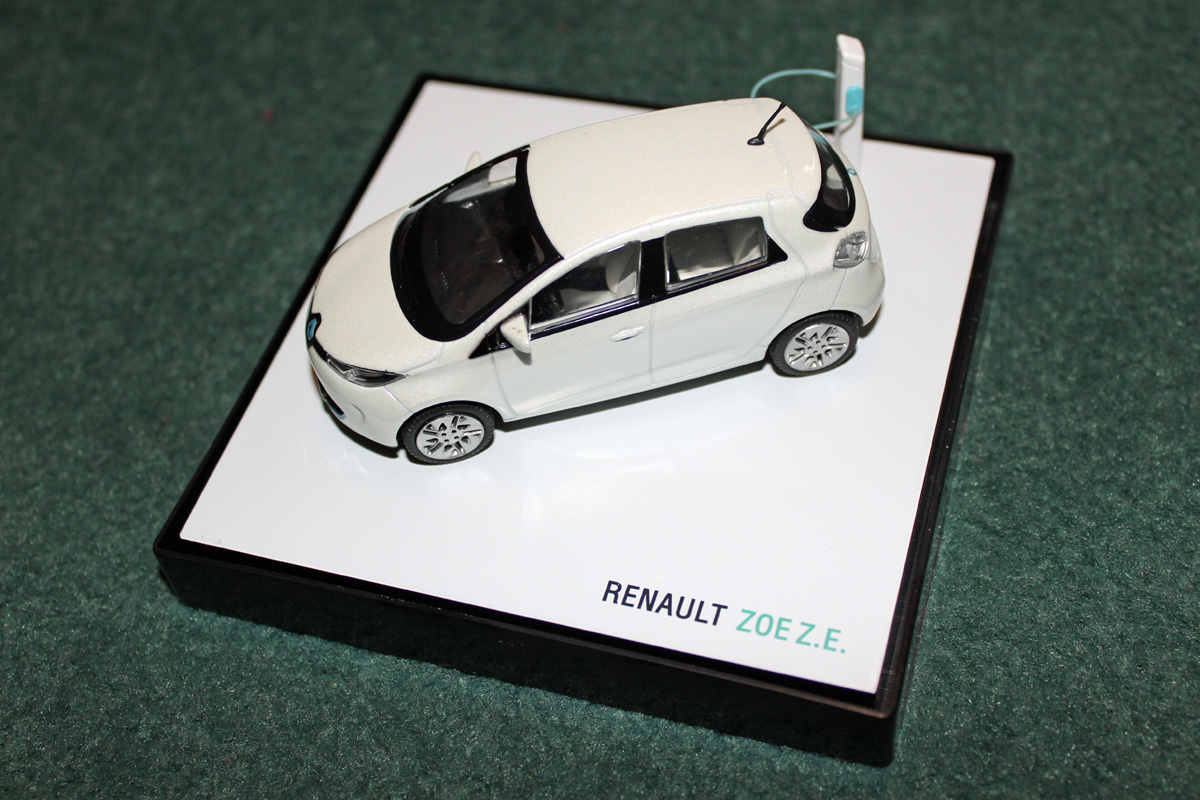 A surprise Christmas present arrived this week, slightly late for Christmas – a scale model of the production version of the Zoe, courtesy of Renault. It came out of the blue, without warning. It is quite different from the Zoe Concept available to buy from the ZE shop.
It came with a message:
"On behalf of the whole Renault ZOE team, I would like to wish you a Merry Christmas and a Happy New Year." Stephen Norman, Director Global Marketing and Communications
It's a nicely made model, in a clear plastic presentation case. It arrived well packaged.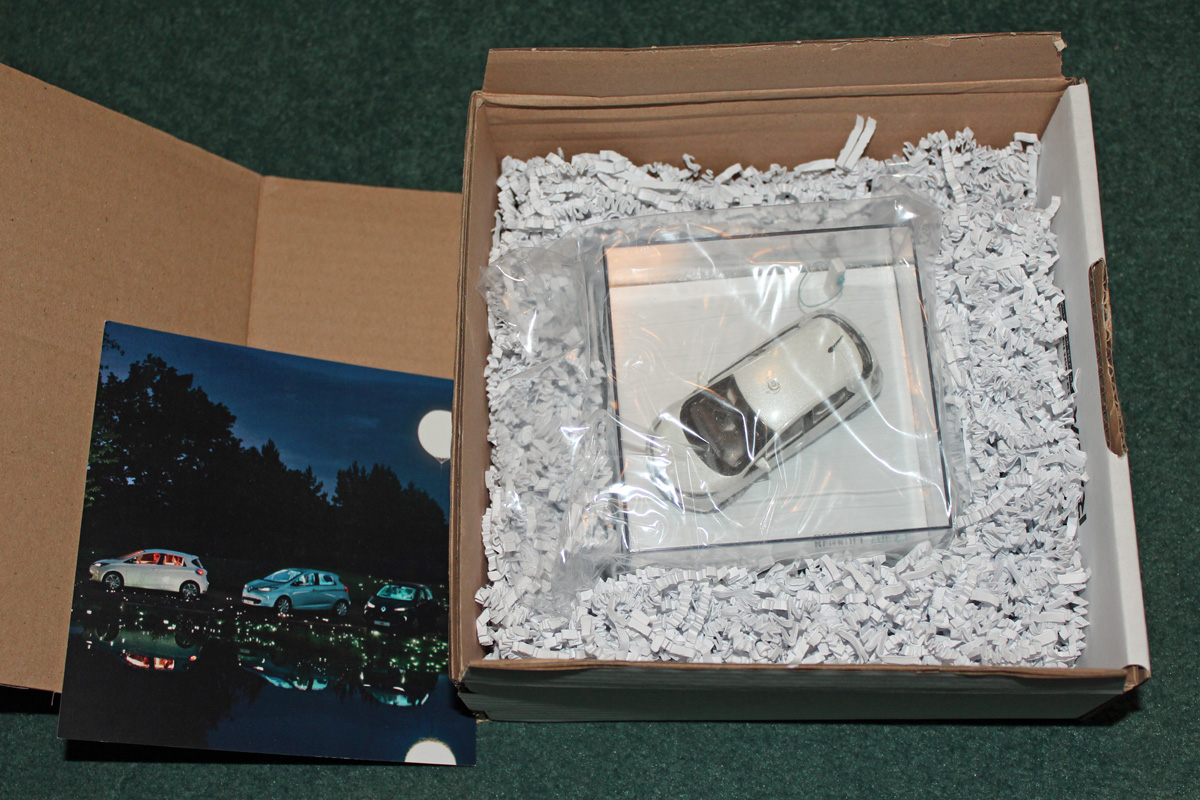 However, personally, I would rather have had news of when my ordered Zoe might arrive. Keeping the customer updated is to me the most important job of marketing and communications.