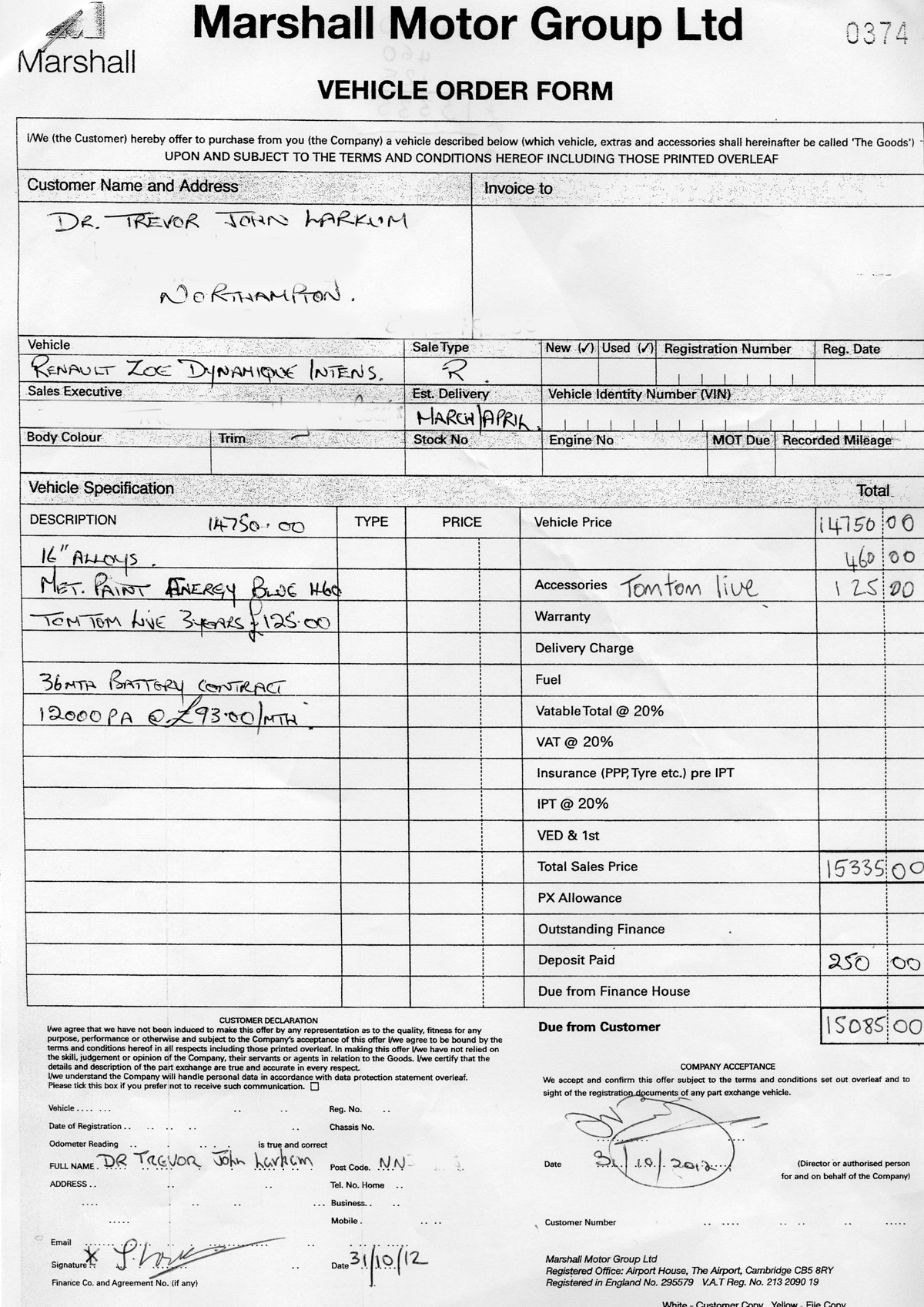 As I described previously, when my Zoe order was taken at my local Renault dealer at the very end of October I was informed that the required computer codes were not available, so the order could not be entered onto the Renault order computer until 9 November. After that things went very quiet – I have learnt since that the salesman I was dealing with had moved on. Anyway, I have a new contact at the dealership and my order has been confirmed (see picture).
As can be seen, the estimated delivery is March/April 2013.
From a recent visit I learnt that the latest expected date for the computerised ordering to become available is 2 January. At that point, fingers crossed, each order should have assigned to it a specific vehicle, with chassis number, and – it is to be hoped – a more definite delivery date.