RENAULT ZOE WOWS PARIS MOTOR SHOW

Launched at the Paris Motor Show, the new 100%-electric Renault ZOE is ready to hit the UK streets in 2013. This sleek, stylish supermini is noiseless, easy to charge and, when you put your foot down, it accelerates like a charm. As well as being superbly stylish and a dream to drive, the Renault ZOE has everything you need to travel in comfort, from advanced climate-control to a voice-activated satnav. So just relax and learn to love driving again, with the new Renault ZOE.
FREE CHARGE POINT AT YOUR HOME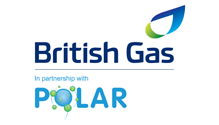 Great news! British Gas, Renault's preferred supplier of home-charging solutions, has partnered with the POLAR UK charging network to provide a free Chargemaster Homecharge-i in the home of anyone living in London, the East of England, the Midlands and Milton Keynes. And that's not all, as well as a charge point at your home, you also get access to 1,500 public charging points around the country! Contact our Customer Relations team on 08000 723372 for full details.