It is with great pleasure that I present the first guest post on MyRenaultZoe.com, the first of a series on energy issues by Alister Hamilton.
UK Fossil Fuel Production: A Brief History
Alister Hamilton (Electric Ali)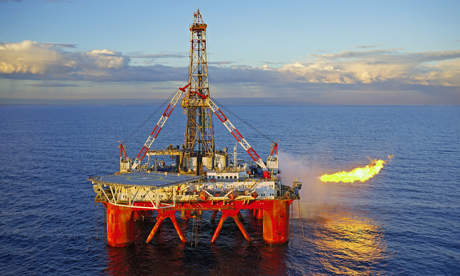 While climate change is a real and very serious threat that most people are aware of, there are other threats out there related to our use of fossil fuel based energy. As MyRenaultZoe.com is a website related to a new electric car, I would like to consider the threats to business as usual posed by the availability of liquid fuels, in particular oil. By doing this, we will see that there are other very good reasons for adopting electric transportation as soon as possible that people in general are not aware of.
I would like to start this story by looking at UK fossil fuel production history.
1. UK Coal Production
Although coal outcrops have been exploited for centuries in the UK and horizontal and shallow vertical shafts dug to access coal underground, it wasn't until the nineteenth century that UK coal production rose dramatically. Developments in the production of cast-iron and steam engine technology resulted in the increasing exploitation of coal as an energy source and coal powered steam engines as the prime mover in the industrial revolution. Energy from coal had many significant advantages over previously used energy sources: wind, water, wood, beast of burden or human. When steam engines were applied to transport – Stephenson's rocket was developed in 1829 – coal consumption grew rapidly as the railway network developed through the Victorian era. Coal was widely used as a cheap fuel for heating, and coal gas provided both heating and lighting.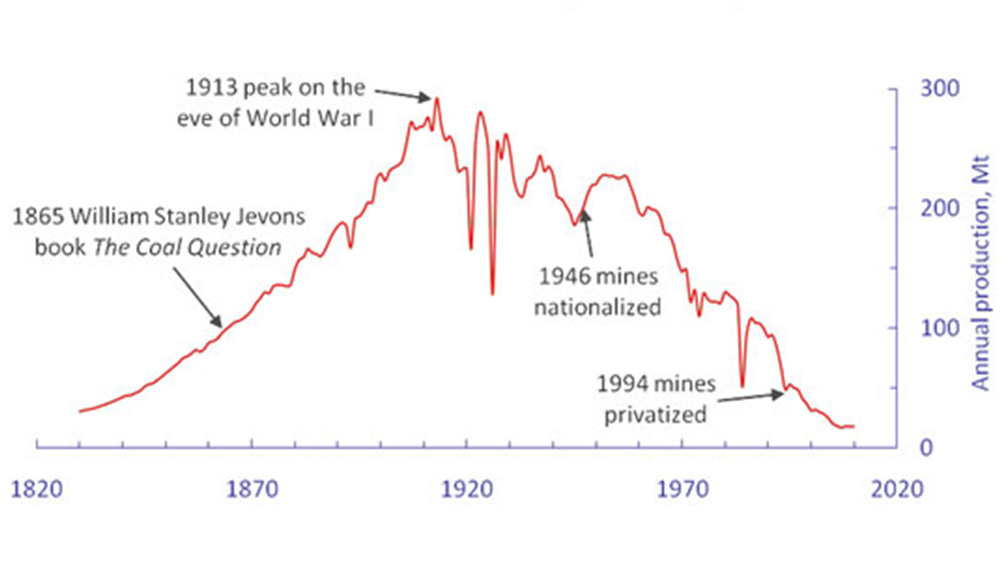 In the book "The Coal Question" published in 1865, economist William Stanley Jevons questioned the sustainability of UK coal production given observed production increases and a finite resource base. He argued that the great increase in UK coal consumption was brought about by technological improvements resulting in increased efficiency and therefore more widespread use of coal powered technology. Jevon's paradox was that increased efficiency resulted in increased rather than decreased coal production.
UK coal production (by weight) peaked exactly a century ago in 1913 (see Figure 1) and despite strikes, nationalisation and later privatisation, production has declined ever since so that the UK now produces less coal than it did before the advent of the railways.
2. UK Oil Production
In 1911, when Winston Churchill became First Lord of the Admiralty, Welsh coal was the principal fuel used by the Royal Navy. Churchill, aware of the many advantages that oil offered over coal as a fuel for warships, started the process of converting the Navy to oil power. As the UK had no known indigenous oil production at this time, finding and securing sources of oil became paramount. Churchill is quoted as saying:
"The oil supplies of the world were in the hands of vast oil trusts under foreign control. To commit the navy irrevocably to oil was indeed to take arms against a sea of troubles. If we overcame the difficulties and surmounted the risks, we should be able to raise the whole power and efficiency of the navy to a definitely higher level; better ships, better crews, higher economies, more intense forms of war power – in a word, mastery itself was the prize of the venture."
After a government delegation visit to the Persian Gulf the government acquired 51% of Anglo-Persian stock, placed two directors on its board and negotiated a very favourable secret contract to provide the Admiralty with a 20 year supply of oil.
Around this time, petroleum-powered internal combustion engines achieved dominance over other automobile technologies of steam and electricity. The transition from coal to oil for transport fuel had begun.
The first oilfields in the UK sector of the North Sea were discovered in the very late 1960's and 1970's. UK production of oil began in the mid 1970's. Production of oil rose as more and more fields entered production (see Figure 2). The Piper Alpha disaster in July 1988, in which 167 men died, led to a major drop in oil production from the UK sector of the North Sea before a final production peak was reached in 1999.
For the finer detail, production histories of individual UK oil fields can be found on the DECC website in graphical and tabular form including profiles of giant fields like the Forties field which produced around 2.5 million barrels per month at its peak, but which now produces less than 0.2 million barrels per month.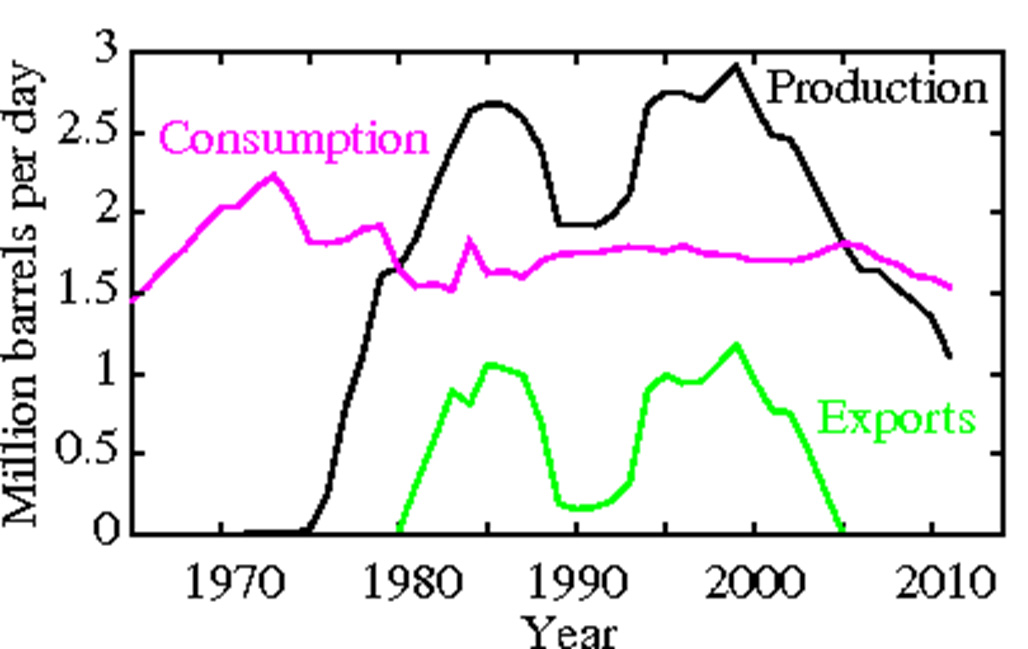 Since 1999, UK oil production has been in decline. From a peak of just under 3 million barrels per day in 1999, the UK produced just over 1 million barrels per day in 2011. Whereas UK coal production took approximately half a century to decline by 50%, UK oil production fell by approximately 50% in just 10 years. The UK was a net exporter of oil (defined as production minus consumption) for a fleeting twenty five year period between 1980 and 2005 at a time when oil was relatively cheap compared to prices today.
3. UK Natural Gas Production
UK natural gas production from the North Sea gradually replaced domestic coal gas supplies in the UK in the decade between 1967 and 1977. Production increased rapidly in the 1990's before a peak in UK natural gas production in 2000, a year after UK North Sea oil production peaked in 1999. The UK was briefly a net exporter of natural gas (defined as production minus consumption), but since 2004 imports of natural gas have increased rapidly as production from the North Sea has declined by around 50% in just 10 years.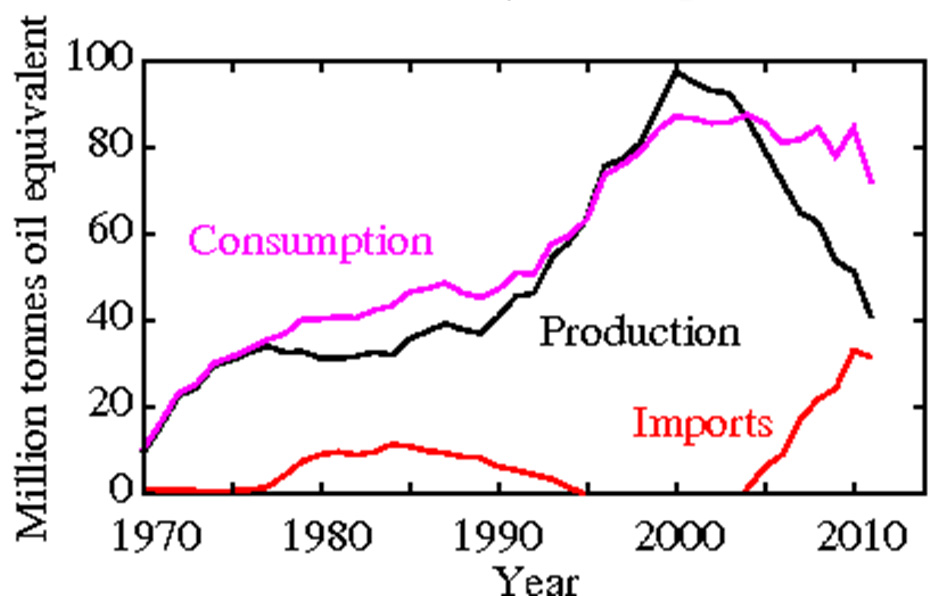 The UK now imports around half the natural gas it consumes by pipeline from countries like Norway and from further afield by LNG shipment from countries like Qatar, Algeria and Trinidad and Tobago.
4. UK Fossil Fuel Production and Consumption
Coal, oil and natural gas have provided the UK with an enormous energy bonanza. As we have seen, a great deal of fossil fuel energy has been produced in the UK. We can view all energy sources together if we consider the primary energy they represent in PetaJoules (PJ) per year. In Paul Mobb's graph (see Figure 4) indigenous production, commodity imports and exports together with total supply by fuel type are plotted.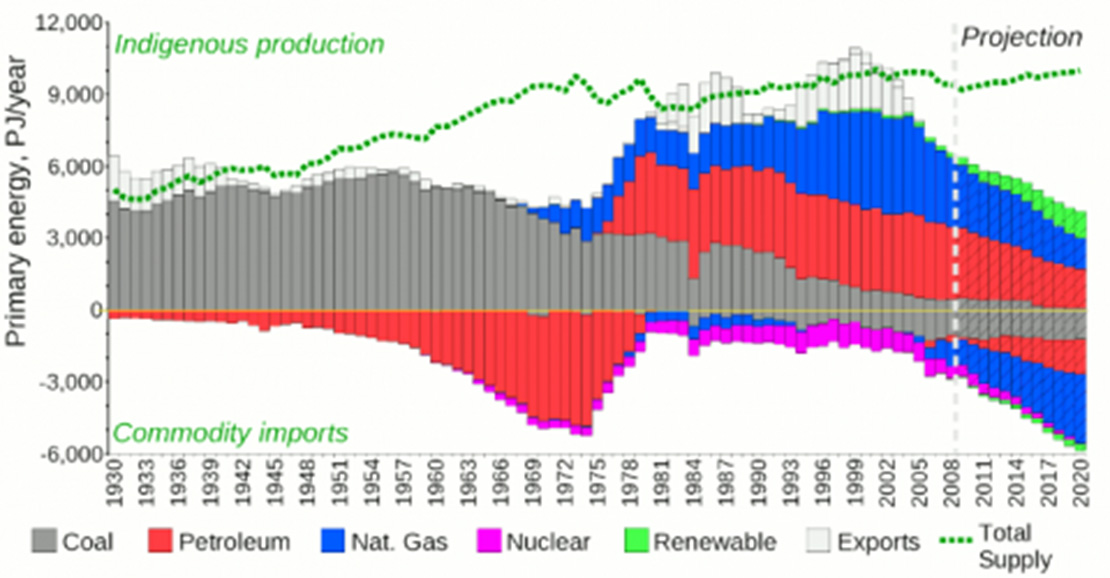 We see the historical production of coal from the 1930's, by then well into its decline, and growing imports of petroleum through the 1950's and 1960's. UK oil and natural gas production then comes on line and we have a period of surplus in the 1980's and 1990's when energy is again exported and commodity imports shrink. Meanwhile UK coal production is continuing its decline and, as UK oil and natural gas also enter decline around the beginning of this century, we are forced to import more and more energy. Projections to 2020 show that we are becoming increasingly dependent on imported energy at a time of rising and volatile prices. In energy terms, we are heading back to the 1970's.
Energy imports have an effect on the UK balance of trade. If we look at the UK balance of trade in oil, we can see that the UK has gone from a surplus of around £0.5 billion per month at the start of this century, to a deficit of around £1 billion per month more recently as UK oil production continues to decline.
If the UK is increasingly an importer of oil, the question is what is the status of oil exports from oil exporting countries from whom we buy our oil? And what is the competition for these supplies? I shall look at the answer to these questions in a later post.