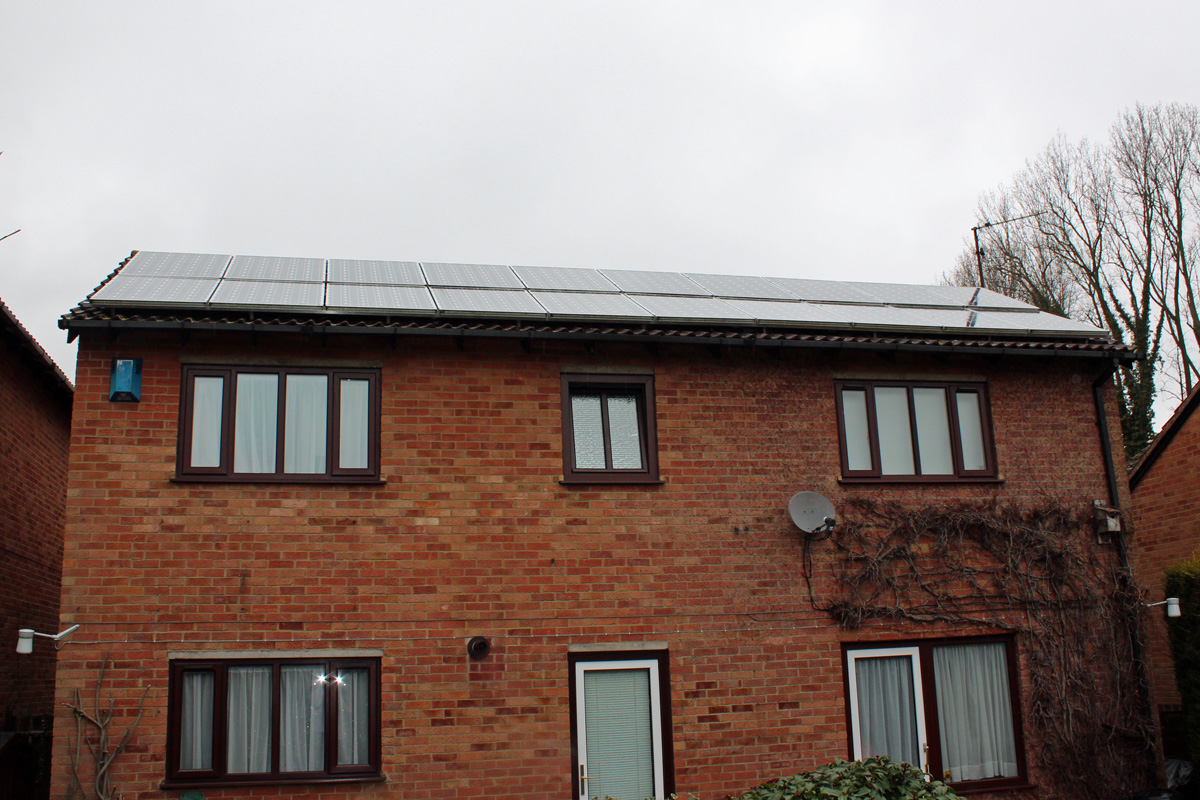 I described previously the installing of our solar panel system in The Joy of Solar 1: Installation but to complete the story it is necessary to describe the remainder of the system, most of which is internal to the house.
The panels on the roof produce low voltage direct current (DC) that needs to be converted to domestic voltage alternating current (230V AC) before connecting to the house electrics and national grid. In our case the wiring from the panel goes into the loft space to a large, red SMA 'Sunny Boy' inverter fitted on the inside of the end wall, and it's this inverter that does the conversion. There are also three isolators; two can switch off the power from the panels before it goes into the inverter, and another can switch off the power from the inverter before it leaves the loft.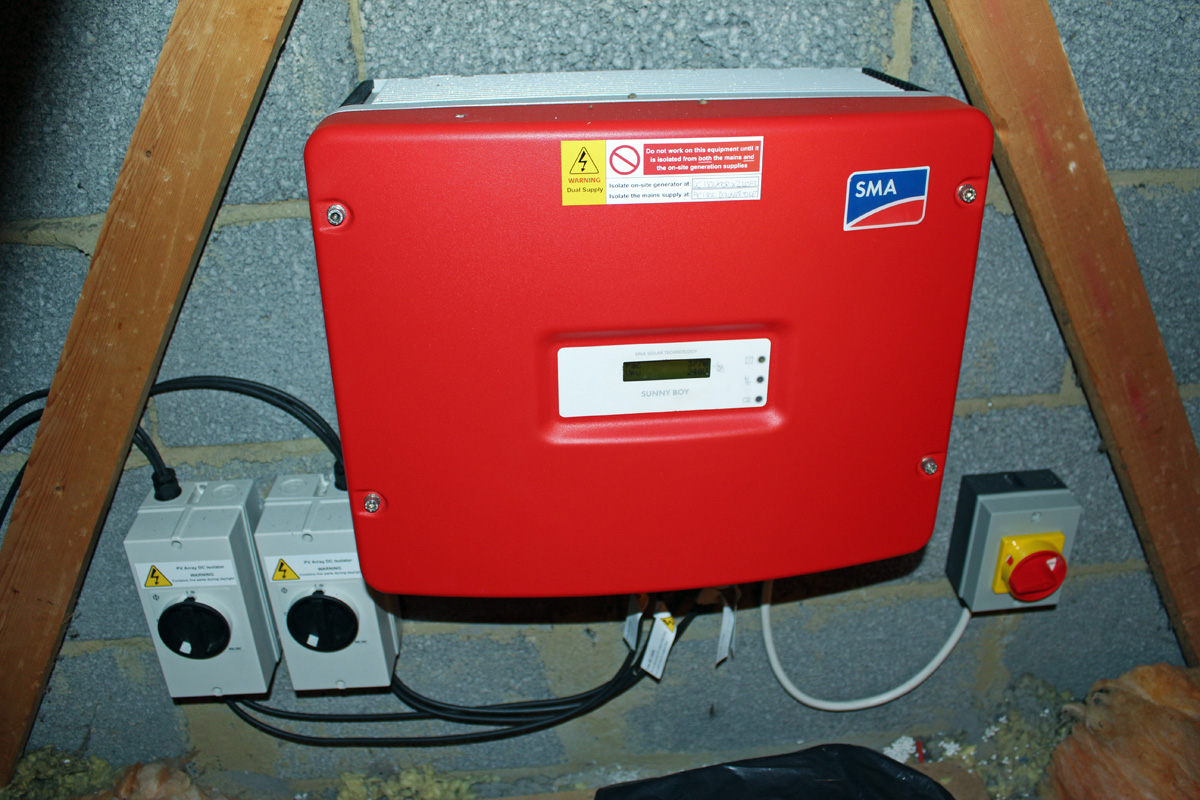 The cable from the inverter isolator then runs down the outside of the end wall and back in on the ground floor.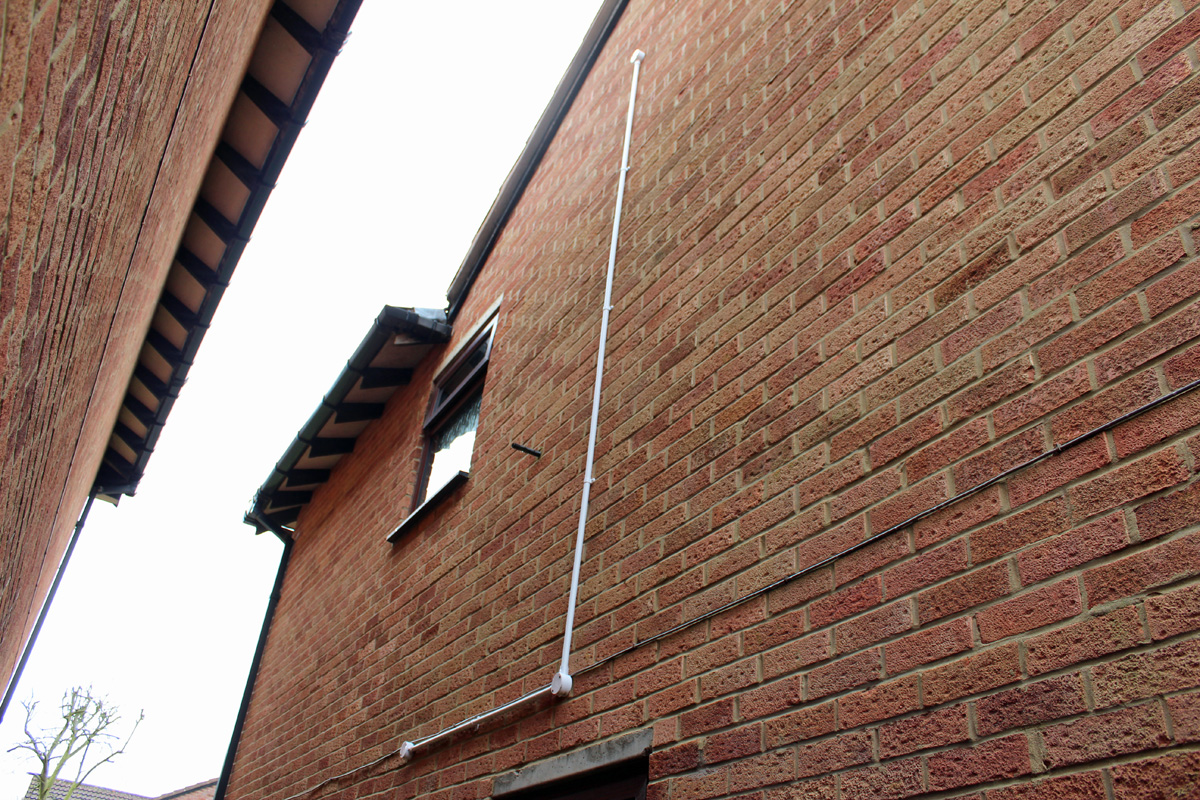 Inside it travels a short distance to another isolator, through a small generation meter, and then into the existing home consumer unit (with RCD).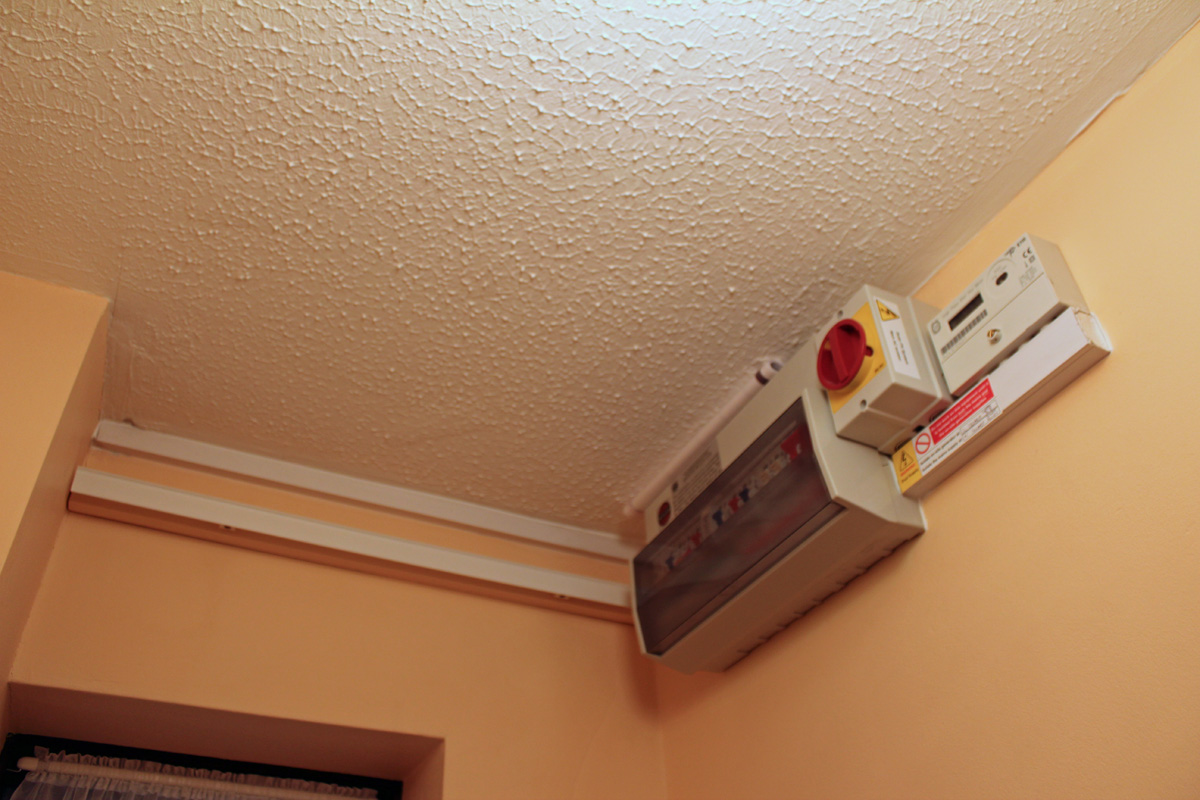 The work has been done very neatly – my only complaint is that the meter is set very high up, meaning I often have to stand on something to read the solar meter. Of course, technically I only need to read it once every three months to claim the feed-in-tariff payment, so it's my fault I'm often in there checking it and – whenever the sun comes out – just watching the meter tick up!
I'll write up full details on how the whole solar system has fared in later posts – costs, power details, generation rates, etc. Suffice to say that, in two and a half years, it has generated more than 7,800 kWh of electricity, for which we're being paid about 44p per kWh (so about £3400 so far). Using a typical value of 0.525kg CO2 per kWh for the UK national grid that means it has already saved four tonnes of climate changing carbon dioxide.
We are very happy with it.
[The Joy of Solar 3 here]