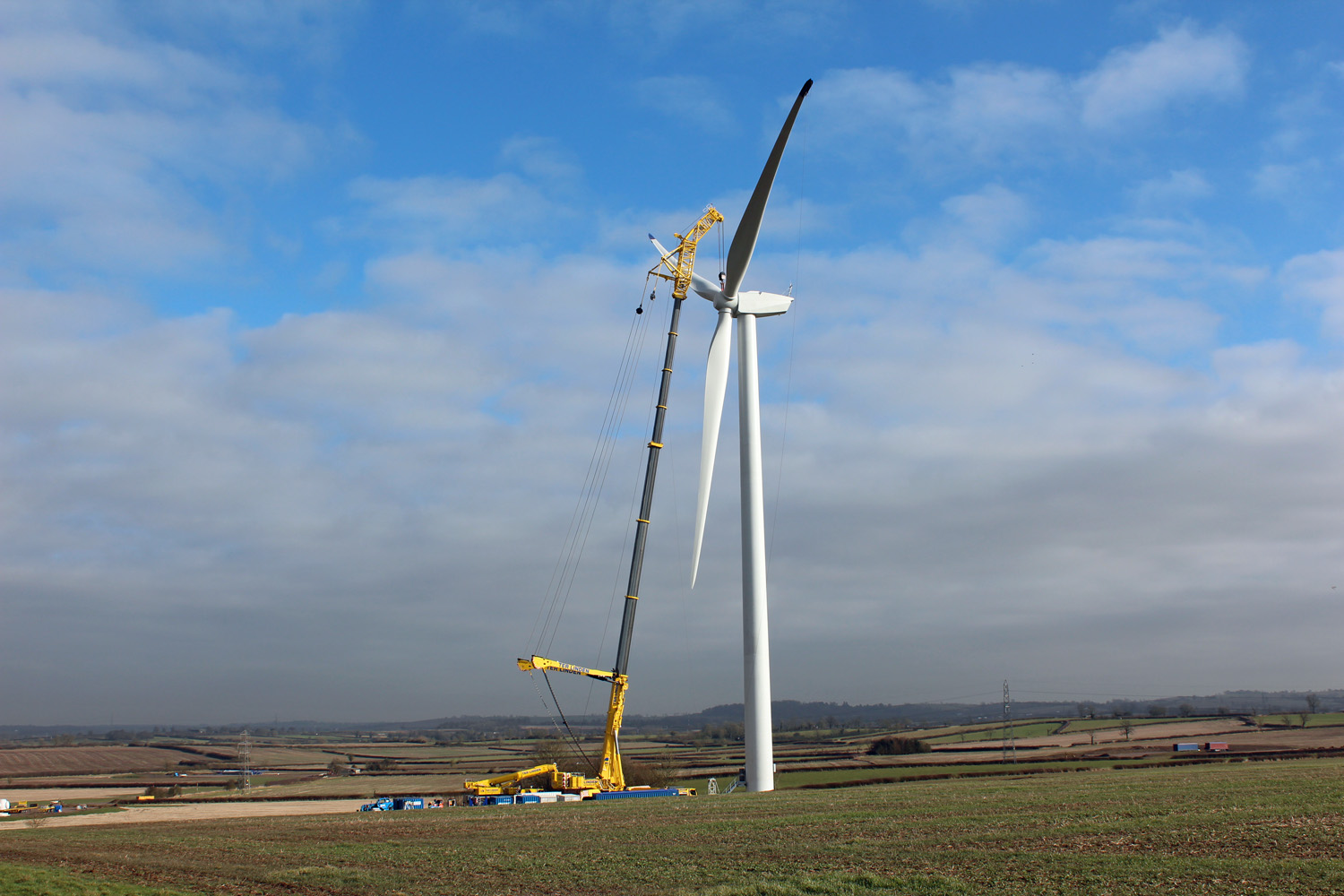 Since writing about Milton Keynes Wind Farm I have become interested in visiting wind farms in my area, England's East Midlands. Last Friday I had the opportunity to visit the new Yelvertoft Wind Farm which is currently in the process of having its wind turbines installed. It is located near Junction 18 of the M1 motorway. Construction began in June 2012 but, following the building of roadways and foundations, all the turbines are due to be installed between February and April this year.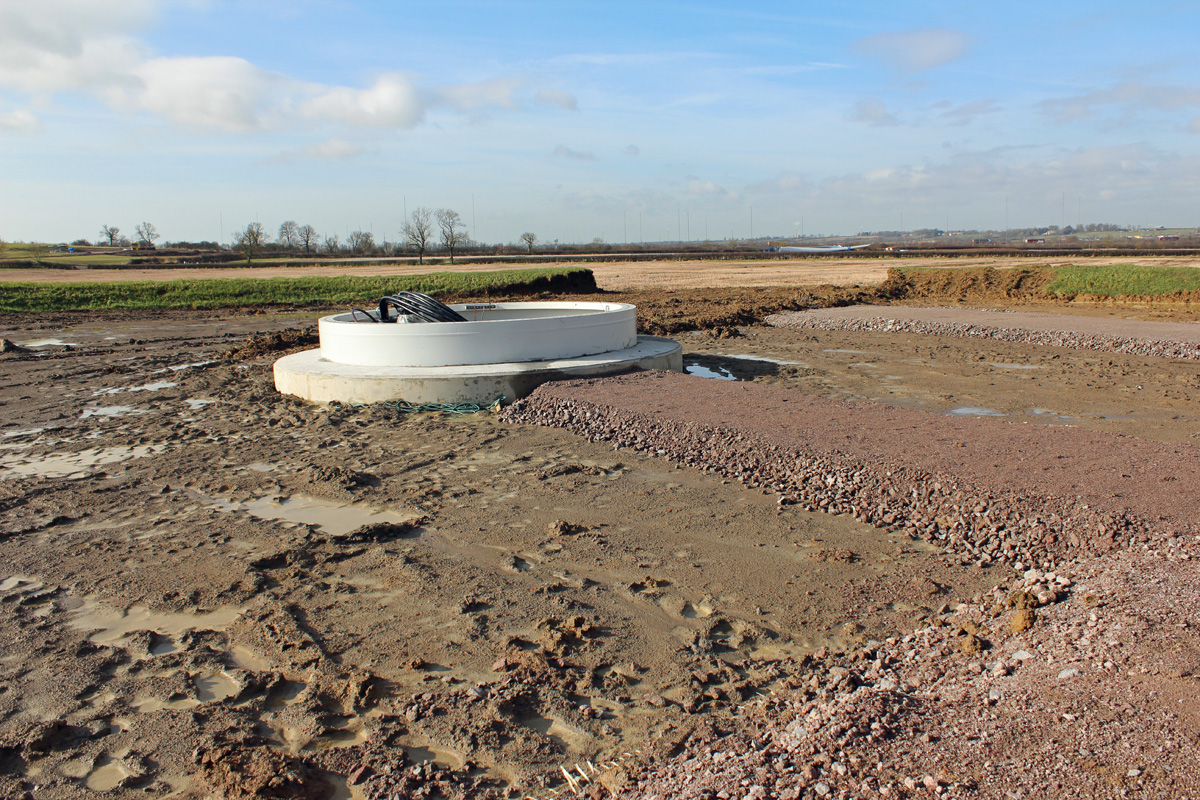 A wind turbine is installed in a specific sequence. First of all the foundations go in, essentially a large metal base (like an upturned plate) embedded in concrete. A duct allows for cables from the central structure to pass through the foundations and out along a trench to a central control point.
Next a tower is built is built on the base, consisting of a set of tapering tower sections (three, in this case).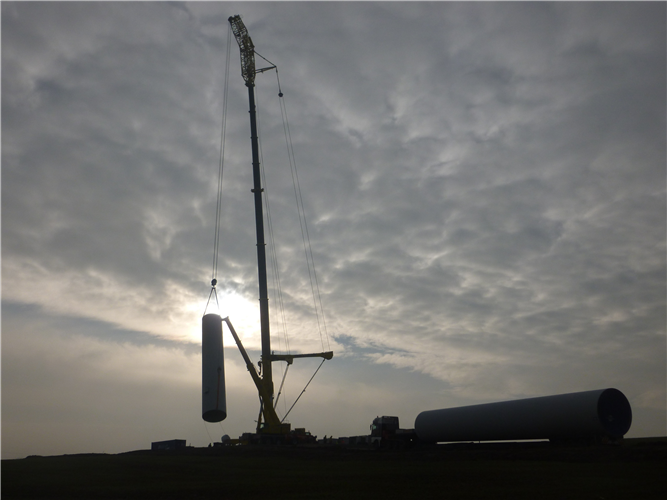 On top of this goes the main generator housing, the nacelle. It contains the generator plus electric motors for rotating the turbine to face into the wind, and for adjusting the pitch of the blades for maximum efficiency in a given wind speed. This is the single heaviest lift, about 70 tonnes.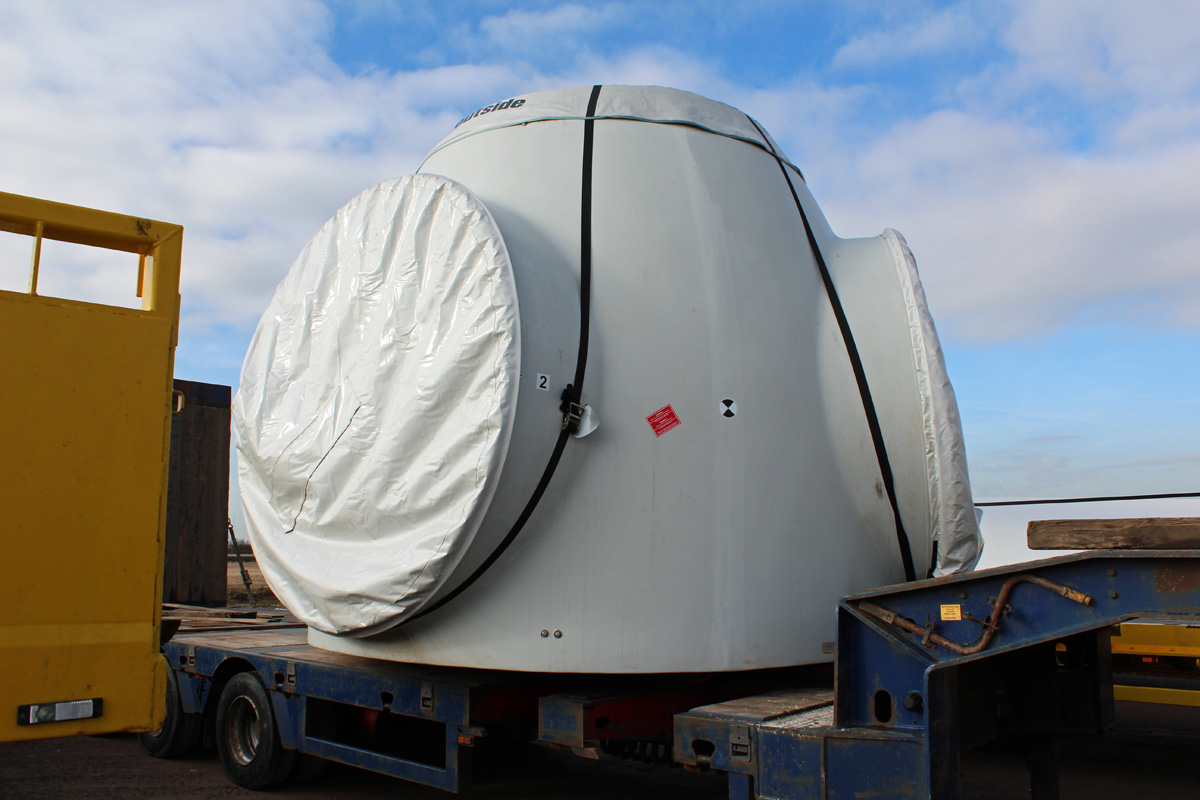 Finally the main rotor hub is fitted to the front of this, with the three turbine blades already attached to it (though sometimes they can be installed separately).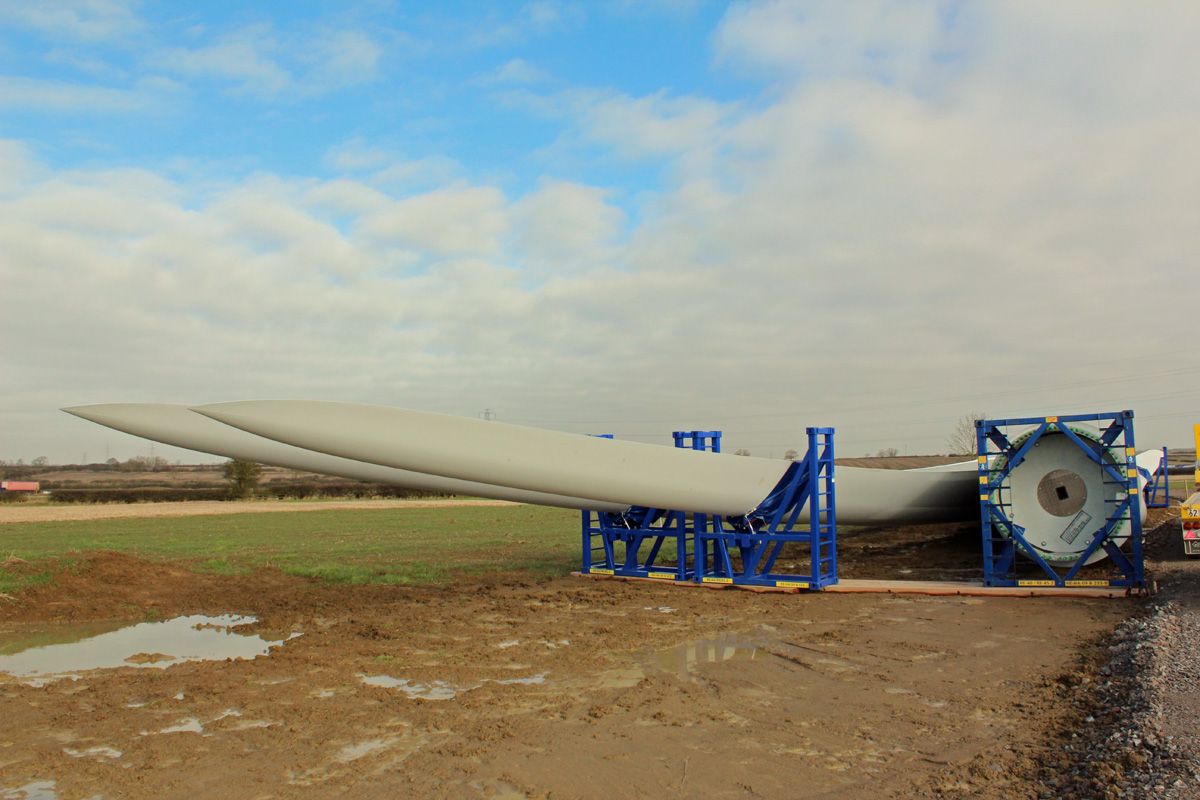 This wind farm will eventually have 8 turbines. The particular type used here is the MM92 made by REpower. The MM92 is intended for medium and low wind locations. It has a rotor diameter of 92.5m and delivers a nominal power of 2MW, at a typical wind speed of 12m/s.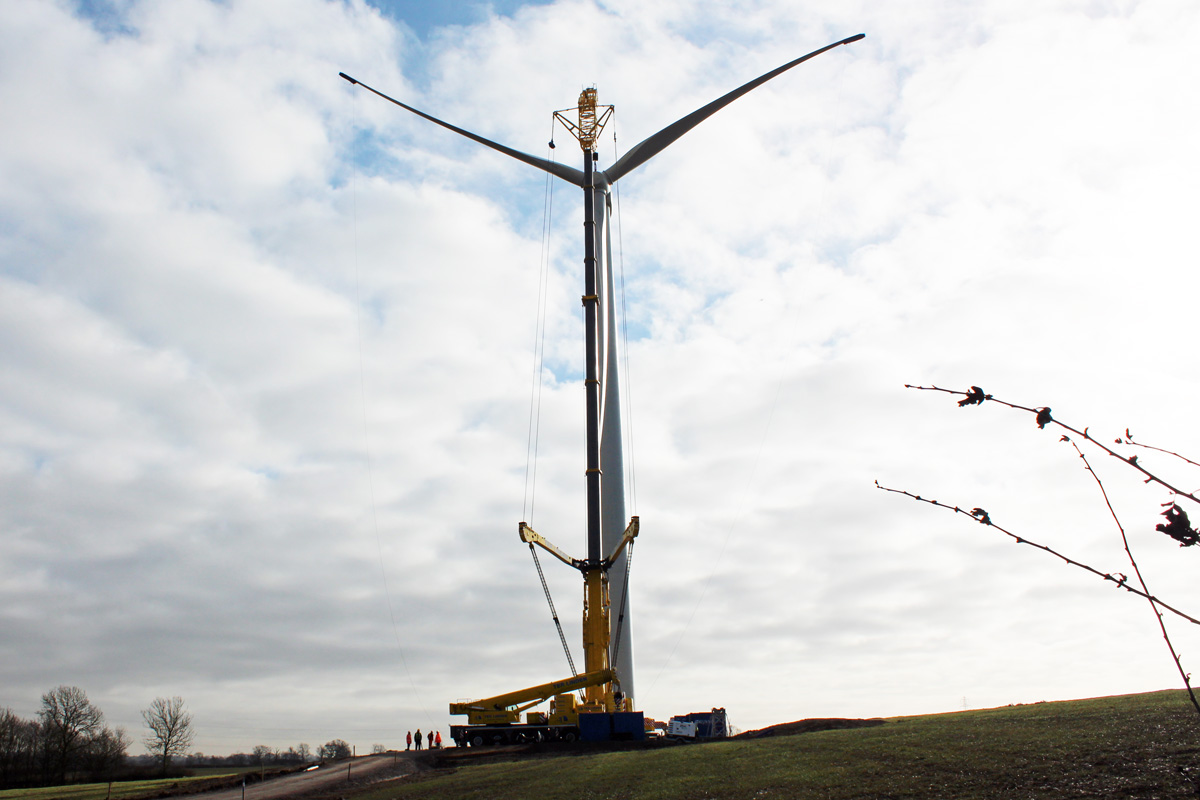 At Yelvertoft each turbine is mounted on a tower 80m high, making a total maximum height of about 125m.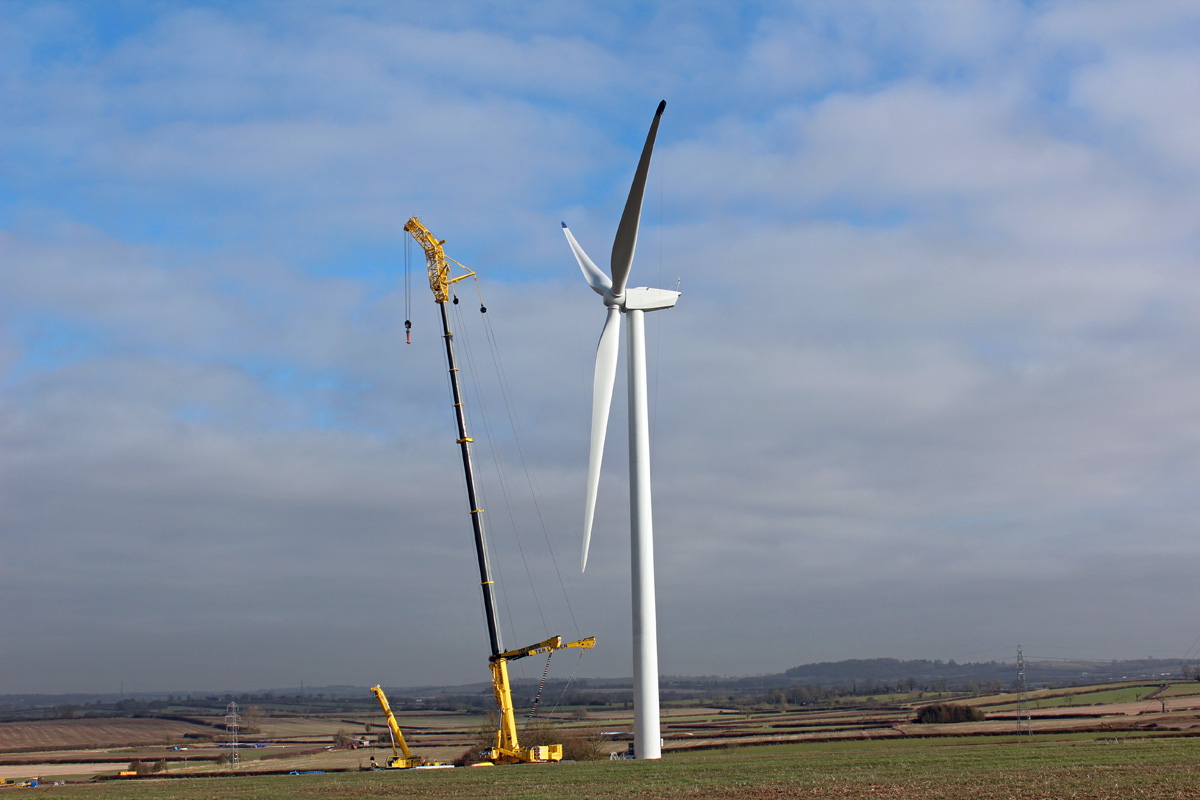 My thanks go to Mark Mealing, the Site Engineer, for giving me a comprehensive tour of the location. One interesting thing I learned was that the complete wind turbine assembly comes to about 900 tonnes – but two-thirds of this is below ground, and mostly the weight of the concrete foundation.