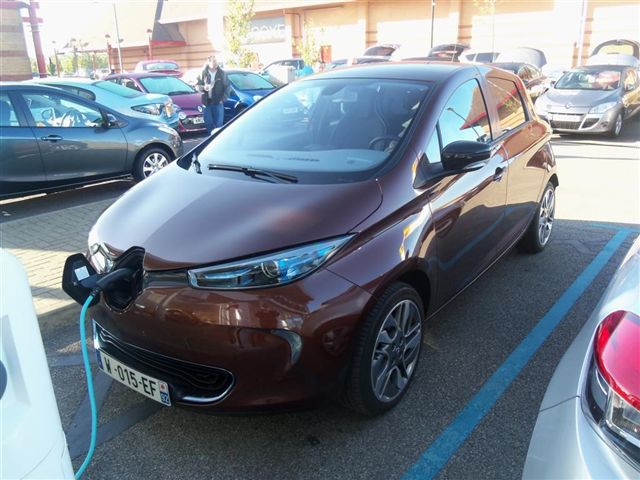 Renault continues to keep very quiet about the UK launch. In addition to some previous information, I today learned a few more titbits from my local dealer:
I should be contacted on Tuesday or Wednesday next week about my order. I should get an allocated vehicle (presumably tied to a chassis number) and a confirmed delivery date.
I should also be contacted about the installation of a wall box.
Vehicles will be available for test drives about 15-20 May.
Delivery for pre-ordered vehicles is still pencilled in for the end of May or early June.
My vehicle is the 27th due to arrive in the UK, with four of those first 27 being orders from my dealer.
As in France, no opportunity charging cable ('granny cable') will be available. Instead it will be possible to ring any Renault ZE dealer to book access to their charge points – and they will all be fast charge capable. Dealer charging will be free.
The salesman mentioned that the dealer staff had a chance to try out a set of 5 ZOEs and had been impressed with their smoothness and acceleration. And had also been impressed with the potential range, having started with a predicted range over 100 miles – after driving about 30 miles the range had only dropped by about 20 miles.
It's all very encouraging – now Renault just need to get them in the hands of real customers! This time next week will be one year since I pre-ordered my ZOE.