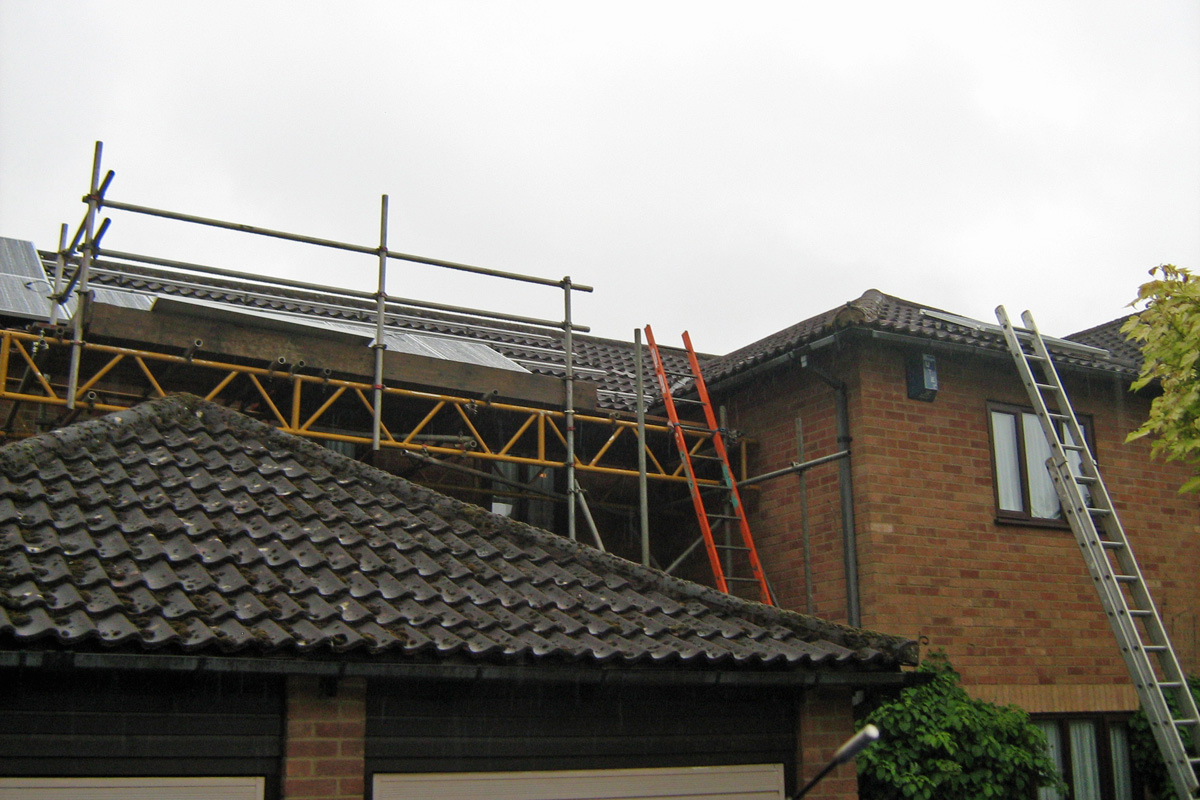 Today is a big day as we've having a second solar array installed – this should provide sufficient electricity to cover the remaining usage for the house, plus enough left over to charge the ZOE.  The rear roof of the house is completely covered by the existing system so this one has to go on the front. That means it will be north facing so I'm prepared to have a lower than average yield. However, the predictions I've seen imply that it will still be economic, it will just take a little longer to pay off – perhaps 10-11 years rather than 8-10.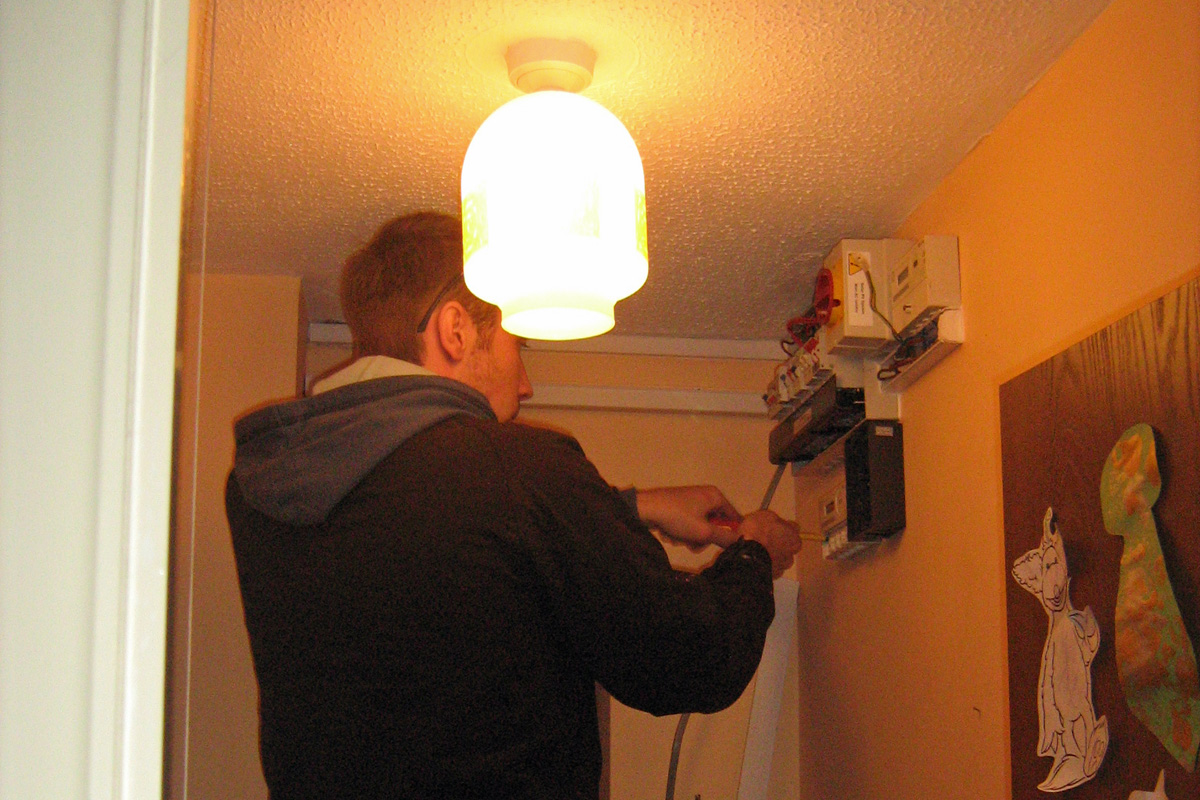 Last night after the scaffolding went up I cleaned the moss off the roof tiles – not necessary, but the only opportunity I'll get to do it. I finished that this morning just before the installers (Greenday Renewables) turned up. It's now the afternoon and so far most of the panels are up on the roof, and the inverter is in the loft, and currently all the connections into the consumer unit/fuse box are being made.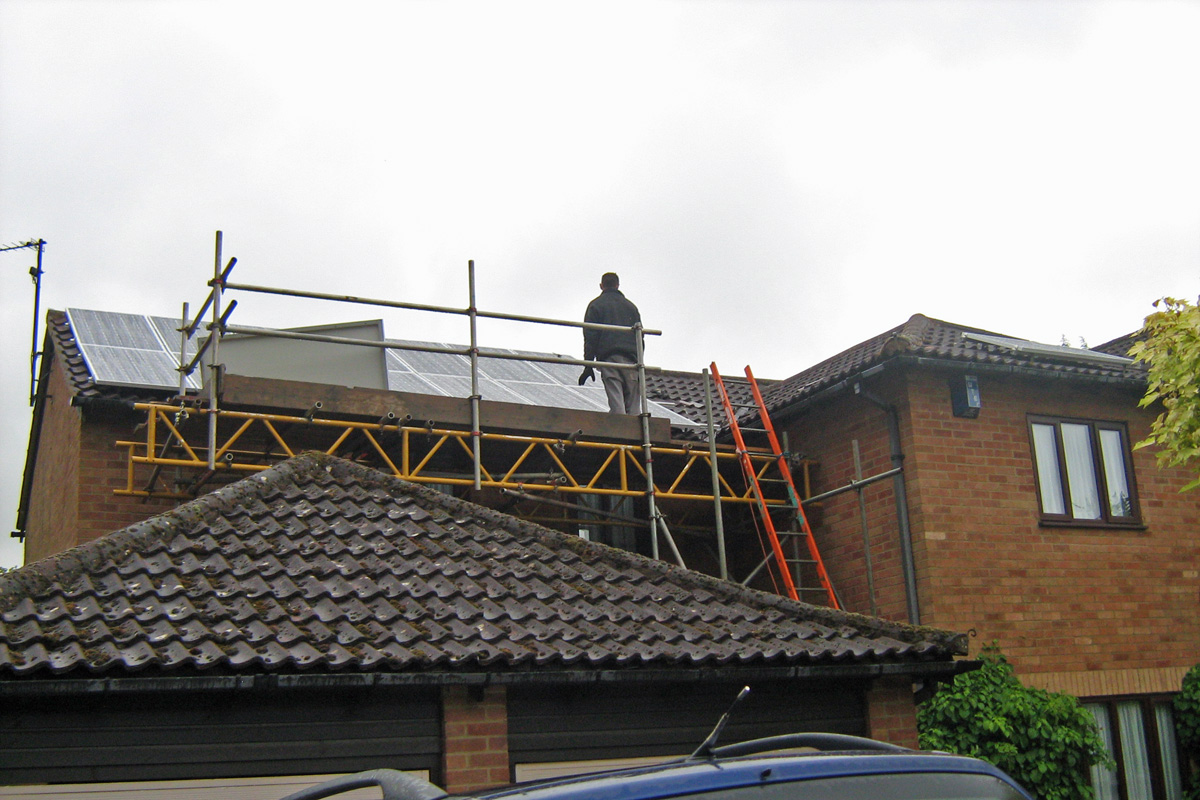 Update: It's now the evening, the installers have gone, and I've finished tidying up. The weather was foul for most of the day, with almost non-stop rain from late morning, which made things harder (and a bit messier) than usual. Nonetheless the system is complete and working, although the amount of energy being generated at the end of a day when the sky is overcast is relatively small, making it harder to confirm that it is wired and operating correctly.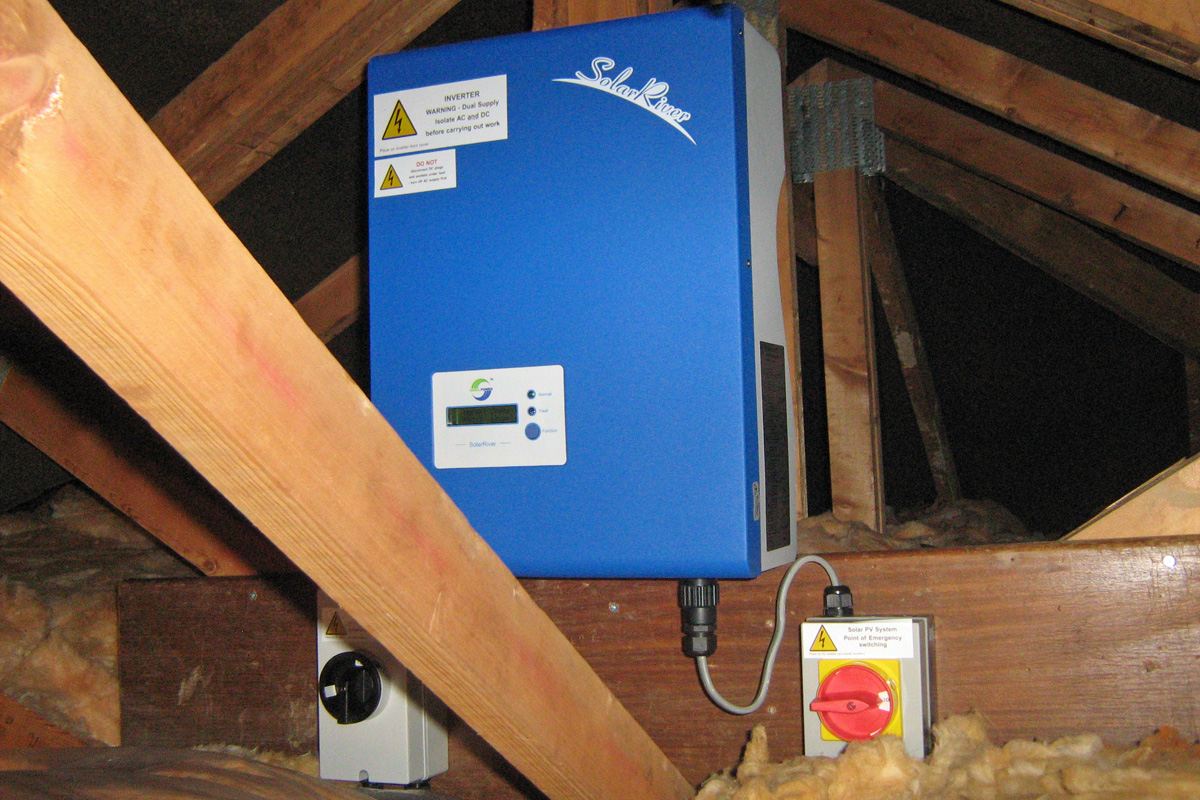 The inverter in the loft is fixed to a wooden upright as the prime location (the end wall nearest the consumer unit) has the inverter for the existing solar array. I made up a wooden board and that went across the upright to mount the isolators.
This time around the system includes the addition of a Wattson Solar Plus Energy Monitor
. It displays total solar generation less usage, so you know how much 'free' electricity there is to spare (which might prompt you to switch on the dishwasher, etc.). More on Wattson in a later post – suffice to say for the next few days I'll be switching things on and off to see the real-time effect on our usage and so work out where in particular our energy (and therefore money) is currently going.