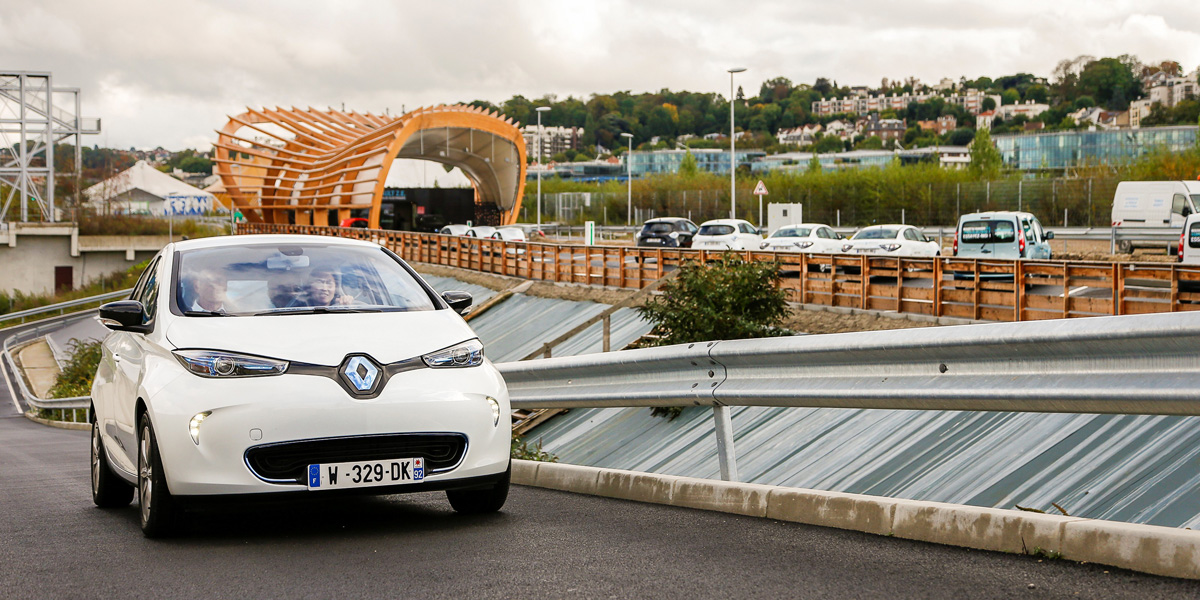 The Renault Z.E. Center is a unique venue in Europe. Free and open to all, it is dedicated to helping people find out more about the brand's electric vehicles.
Some 17,000 individual and professional visitors have taken part in the electric revolution since January 2012.
A number of high-profile figures have visited the center to find out more about Renault electric vehicles, including Alain Prost, Sebastian Vettel and Yann Arthus-Bertrand.
The Renault Z.E. Center helps to boost Renault's environmental image and improve the sales performance of the Renault Z.E. range, which accounts for over 75% of electric vehicle sales in France.
Since January 2012, the Renault Z.E. Center in Boulogne-Billancourt near Paris has organized over 21,000 electric vehicle test drives for professional, institutional and individual customers and brand guests. More than 50,000 zero-emission kilometers have been driven over the last 18 months.
Located on Île Seguin in Boulogne-Billancourt, the Renault Z.E. Center is the first electric vehicle test center in Europe. Visitors to this renowned venue get to find out more about the four vehicles in the current Renault Z.E. range – ZOE, Twizy, Kangoo Z.E. and Fluence Z.E. Accompanied by electric-vehicle experts, they can test drive the cars on a 2 km track and learn more about the corresponding services and charging infrastructure. A team dedicated 100% to zero-emission mobility is on hand to answer all the visitors' questions. The Center is free and open to all.
Visitors to the Center have included Yann Arthus-Bertrand, Alain Prost and Sebastian Vettel. A number of institutional guests have also come to live the electric experience, including the French Finance Ministry, the officials in charge of the French government's car fleet, and numerous representatives from local government.
Commenting, Renault Z.E. Center director Benoît Treilhou, said:
"The aim with the Renault Z.E. range was to create an original and welcoming venue combining an educational approach with on-track test drives. In the ideal setting of Île Seguin, we bring our visitors a unique experience, with Z.E. advisors on hand at each step to answer questions and give detailed explanations on all the new facets of electric vehicle use. Visitors leave the Center feeling convinced and enthusiastic."