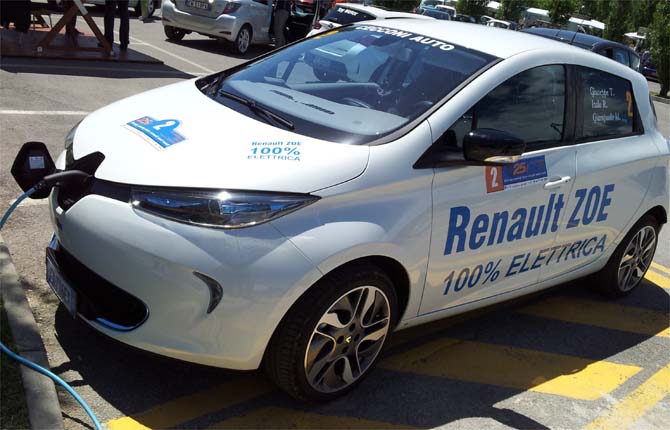 Last weekend the Renault ZOE took part in the Italian '25 Ore di Magione Energy Saving Race' (25 Hour Magione Energy Saving Race) and won both categories in which it competed: 'utility' and 'electric powered vehicle'. The race began at the Autodrome di Magione in Umbria with the first part following the road around Lake Trasimeno, while the night section took place within the autodrome.
The total distance covered was 236km, which the ZOE achieved with two uses of its fast Chameleon charger. It won on criteria that considered the vehicle weight, average speed and distance travelled per kWh, at one point achieving 193.4km on a charge at an average speed of 45km/h.
Sources: Repubblica.it, Megamodo.com.