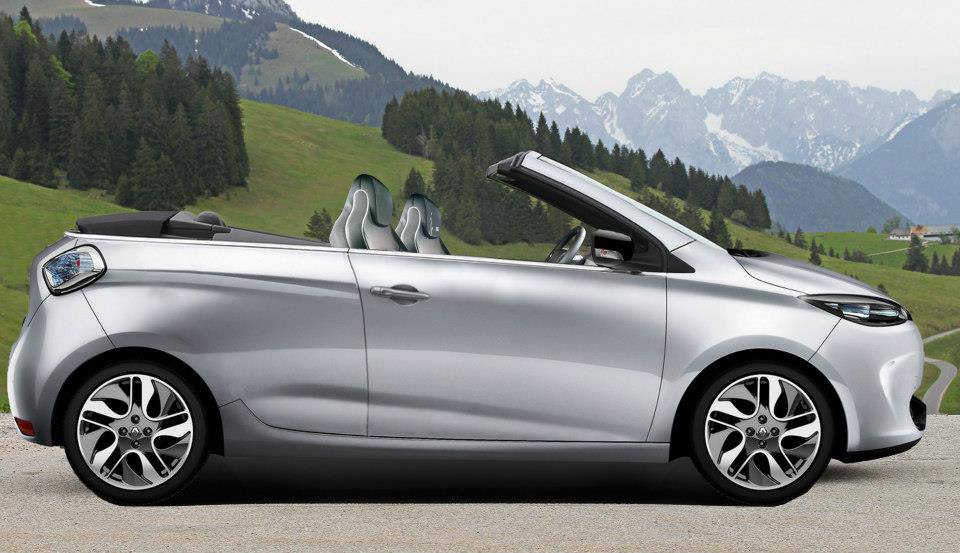 The Renault ZE page on Facebook has a timeline picture of a convertible version of the ZOE. It says:
"Renault ZOE cabriolet: ideal for driving in the fresh spring air! Would you like this concept made by a fan to be real?"
The image is believed to have been produced by the creator of the Spanish Facebook community page Renault Zoe. It has generated a lot of interest and discussion, but there is no suggestion that Renault has any plans to build a ZOE Cabriolet.