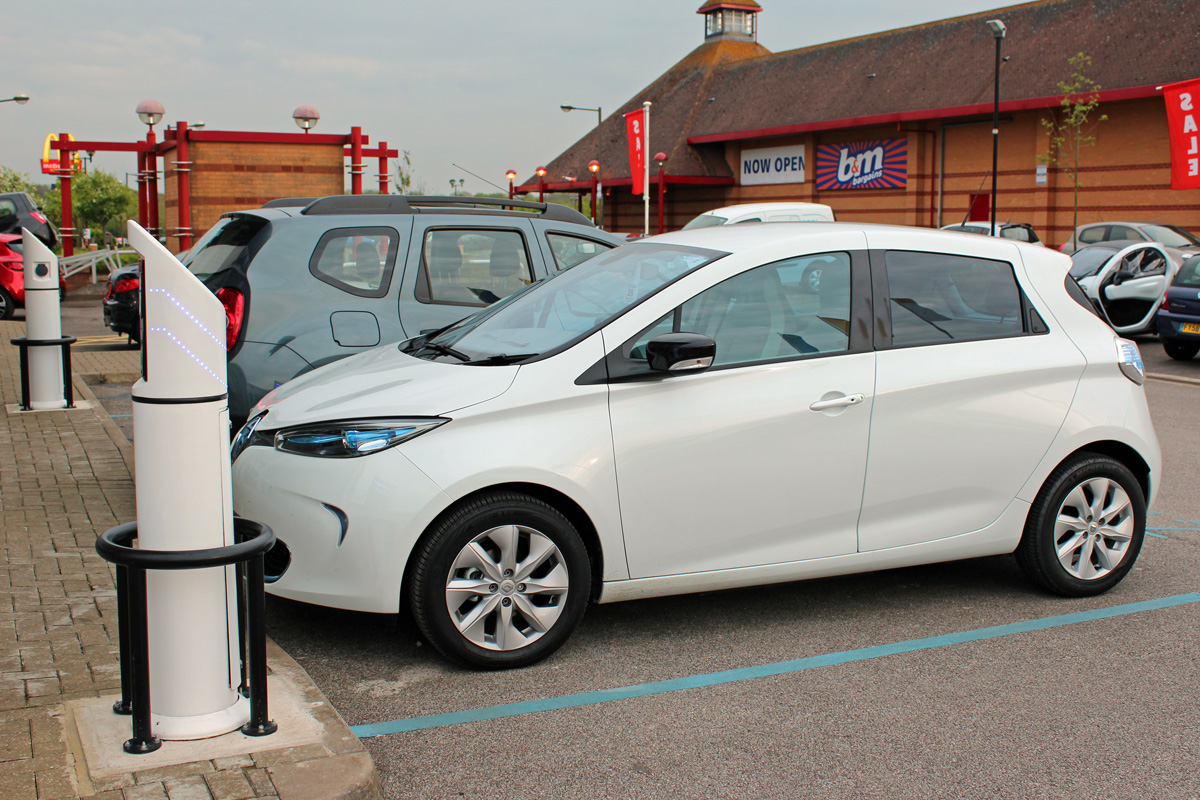 Yesterday, more than a year after pre-ordering my ZOE, I finally had the opportunity to take a test drive in a ZOE. The vehicle had been the showroom model but a new ZOE was on its way, with a higher specification (I imagine it will have the 17" alloy wheels and so on), so this vehicle – a standard Zen – was now the demonstrator. It had less than 300 miles on the clock.
I went with two colleagues from work to our local Renault dealer, Marshall in Milton Keynes. They had a drive each first and were both very positive about the experience. It was interesting that as passengers they commented on how much it was just like a conventional car and I would have to agree – as a passenger it was very difficult to tell it was electric.
A comment was made about how much of the noise in a car while driving is road noise – and this was an interesting point that I would have to agree with. Even though you remove engine noise, as you largely do in the ZOE, the drive is not silent because of road noise – and I think that's particularly true in Britain at the moment due to the poor state of road surfaces. It's great not to hear an engine, but it would not be true to say the drive is silent; it is quiet but with road noise evident at most speeds, and presumably there would also be wind noise at high speeds (though we didn't have the opportunity to try that).
As a passenger in the back I would say that it was comfortable enough, but certainly not roomy. My colleague, at a little under six foot tall, appeared to be sitting slightly sideways to provide enough space for his knees behind the front seat passenger. Similarly, although there was a proper three-point seat belt for the middle seat, it would appear to only really be useable when there are three children sitting in the back – adults would be quite tightly packed.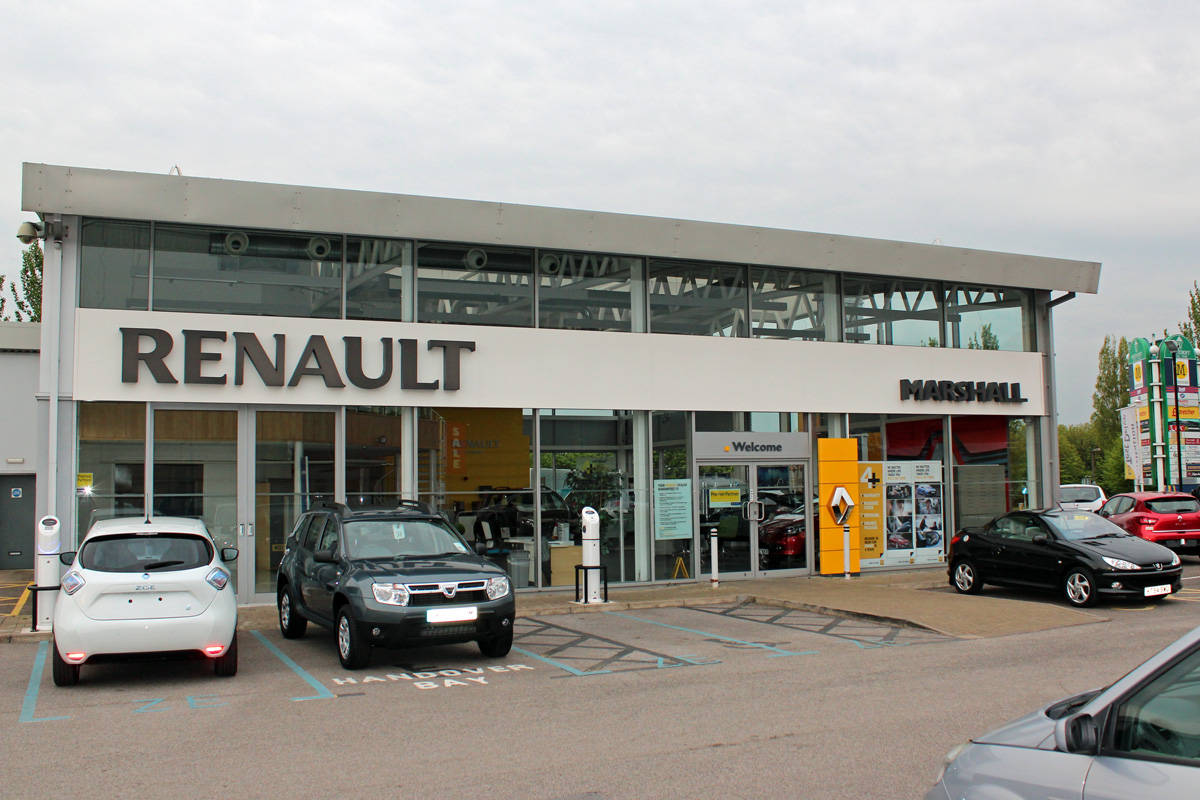 After their drives finished my colleagues returned to work and I stayed for a longer drive. I asked to see how the ZOE was charged. It was very straightforward: a button inside releases the cover over the charging point, inside this there is a dust cover that you open by hand. The cable connector is inserted – at this point it appeared to become locked into position. Once the charge station is activated (in this case by an electronic card) the charging starts. On completion it is necessary to release the charging connector using a button inside the car – this is presumably to prevent other people (either passers-by or other EV drivers) from disconnecting you while you're charging at a charge point in a public area.
[Part 2 is here]