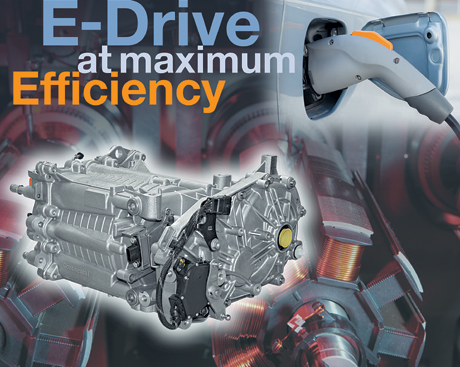 Continental supplies drive motor, power electronics and EV controller
Long range and agile performance thanks to optimized overall system efficiency
Regensburg/Berlin/Nuremberg. The international automotive supplier Continental is contributing to a new milestone in electric vehicle (EV) development by supplying the electric powertrain for the new Renault Zoe, the first mass-produced European electric car with an overall concept designed from the ground up for all-electric operation.
Xavier Pujol, Head of Continental's Hybrid Electric Vehicle (HEV) Business Unit, says:
"The Renault ZOE demonstrates the great potential of electric mobility. We are delighted that with the help of our extensive expertise we have been able to make an important contribution to this pioneering project."
As with the Renault Kangoo Z.E and Fluence Z.E, all of the powertrain components – the drive motor, the power electronics and the hardware for the electric vehicle controller – are being supplied by Continental.
Renault's newly launched EV has been hailed by the trade press and general media as a pleasantly quiet, agile urban car offering stress-free driving and brisk acceleration. These qualities are largely down to the electric motor from Continental, which in the Renault ZOE offers 220 Nm of torque and develops peak power of 65 kW (88 hp) and a maximum continuous output of 43 kW (59 hp). The externally excited synchronous motor, which features an integrated transmission and differential, is ideally suited for use in a battery electric vehicle, because it achieves high efficiency across virtually the whole operating range and can quickly deliver significant power. The motor uses copper coils in the stator and rotor, instead of rare earth metals. As a result, it can be used either as a motor (for driving the vehicle), as a generator (for charging the battery while driving) or as a transformer (for external charging at the mains).
Hilko Hakvoort, Director Customer Center Renault, Business Unit Hybrid Electric Vehicles, Powertrain Division, says:
"We were able to meet these and other specific powertrain requirements quickly and cost-efficiently, because all of the components are derived from a flexible component platform."
The power electronics too are based on a modular system. The mass and size of this second-generation mass-production power electronics module from Continental have been reduced by around one third compared with the previous version. At the same time, power density has been increased significantly. The improved overall system efficiency helps give the five-seater a best-in-class range of 210 km (NEDC).
The electric powertrain is not the only Continental technology on board the Renault ZOE. Continental is also supplying the airbag control unit, side- and up-front sensors, the wheel speed sensors, the radio and the keyless access and driver authorization system.