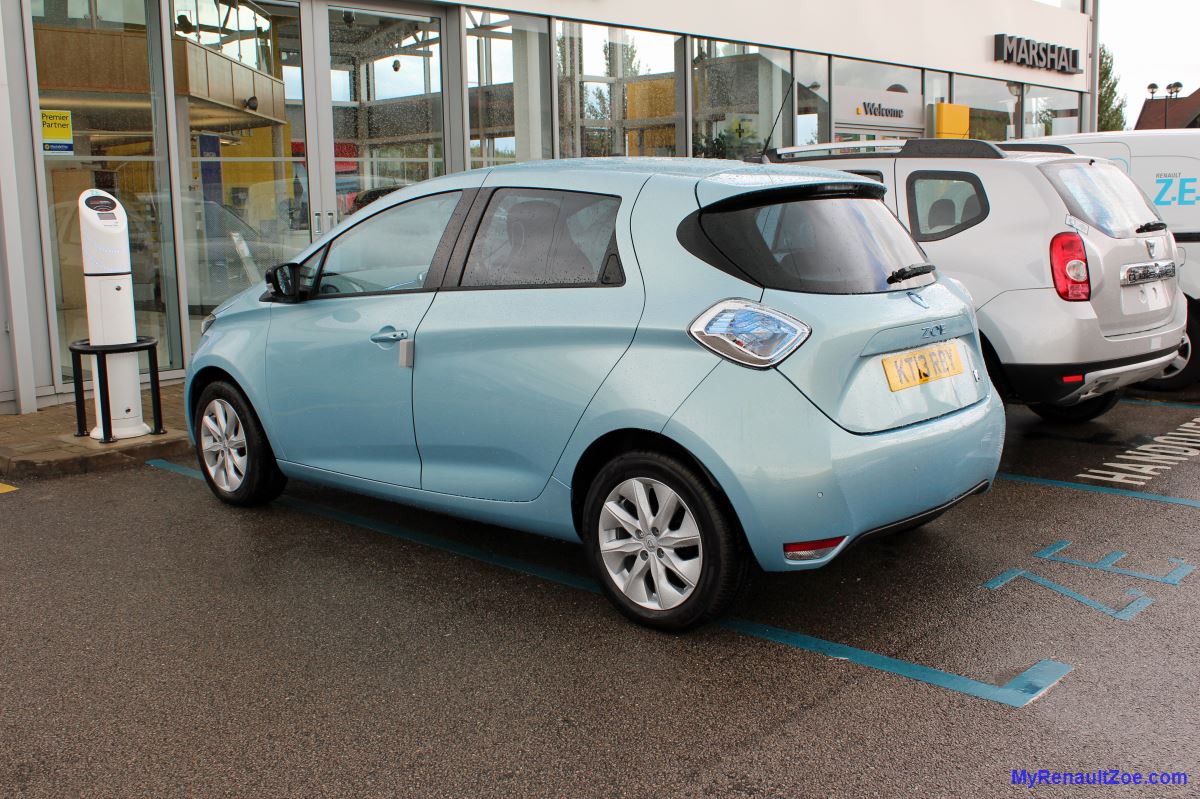 I contacted my Renault dealer this morning about final delivery details (including proof of payment for the order deposit and reservation fee) and was pleased to learn that my ZOE (KT13 RBY) had arrived – in fact, that it had arrived some days ago.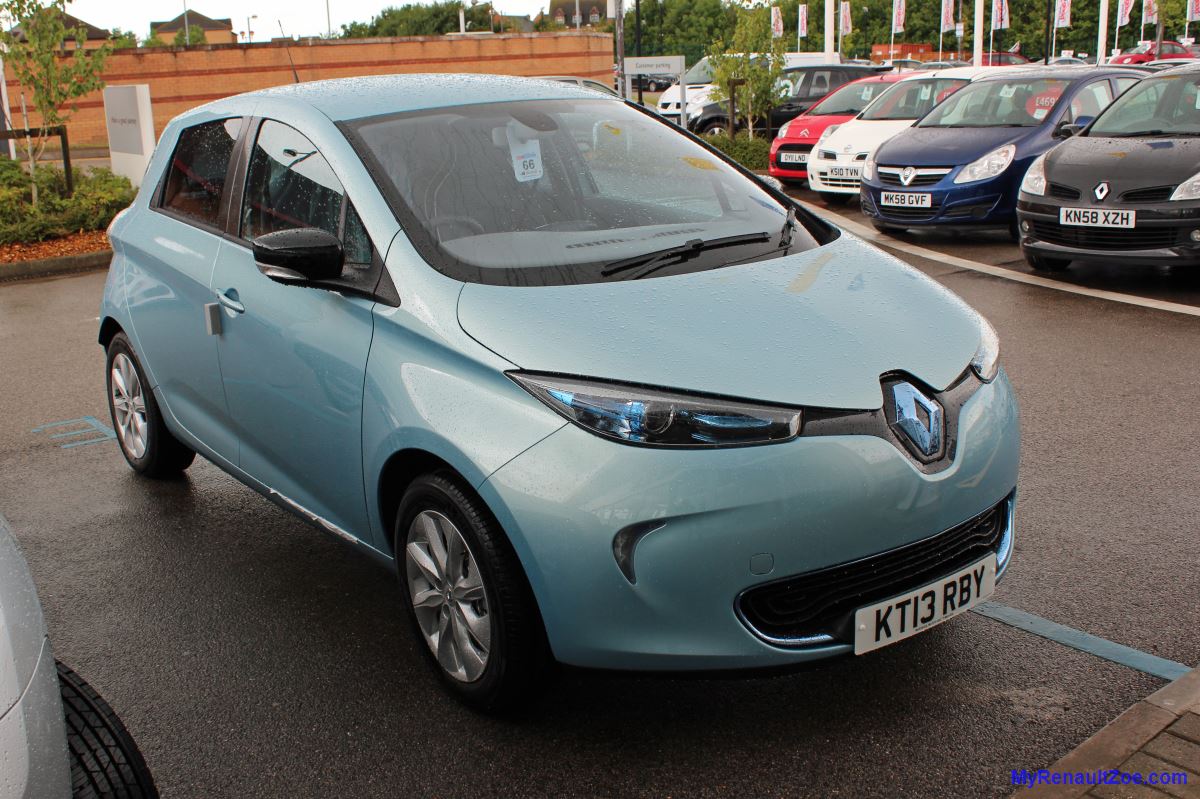 I immediately drove down to see it, despite it raining hard. First off, I was taken aback at the colour – I had ordered Energy Blue and expected it to be much darker than it turned out. I guess it will grow on me.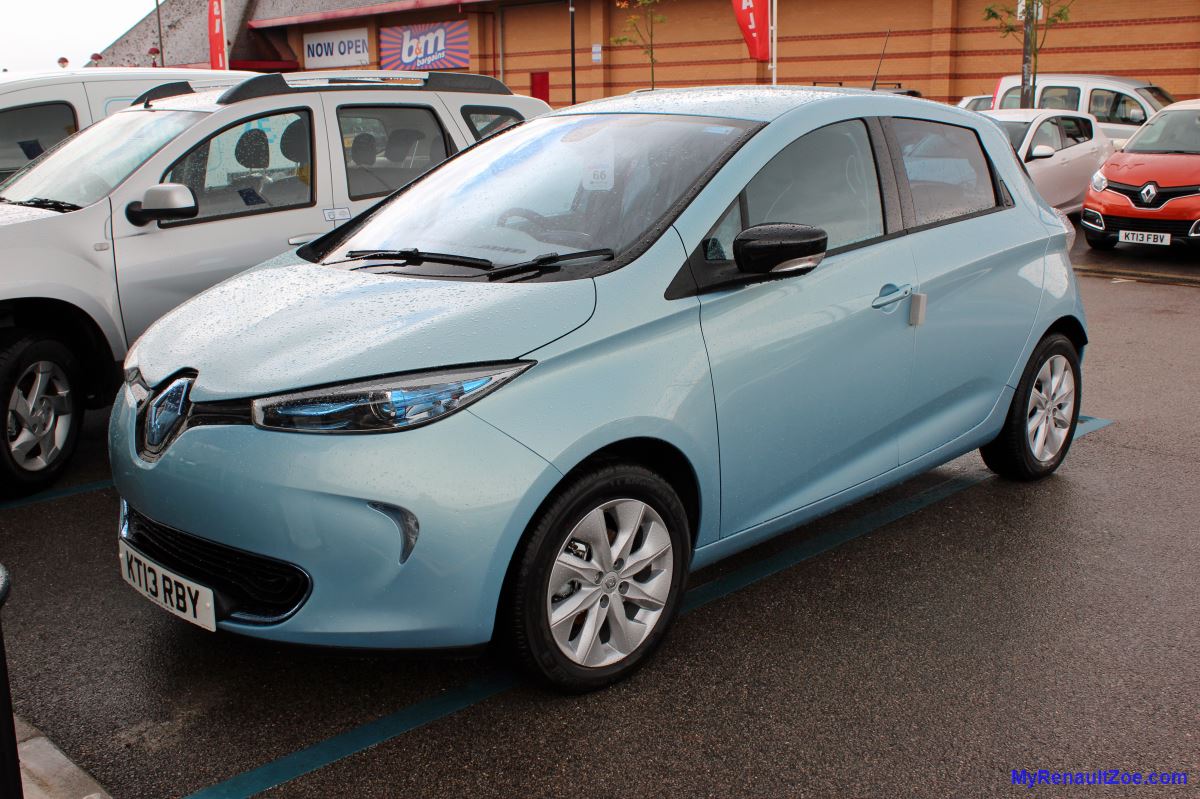 I signed a bunch of paperwork, then had a brief time sitting in it. Unfortunately, I was not able to get the satnav working which was disappointing as I need to drive it some distance tomorrow, soon after picking it up. I was told there had been issues with a number of ZOEs, and that their demonstrator was in the service bay. In fact I was told that I was a pioneer, so what did I expect, which was not encouraging.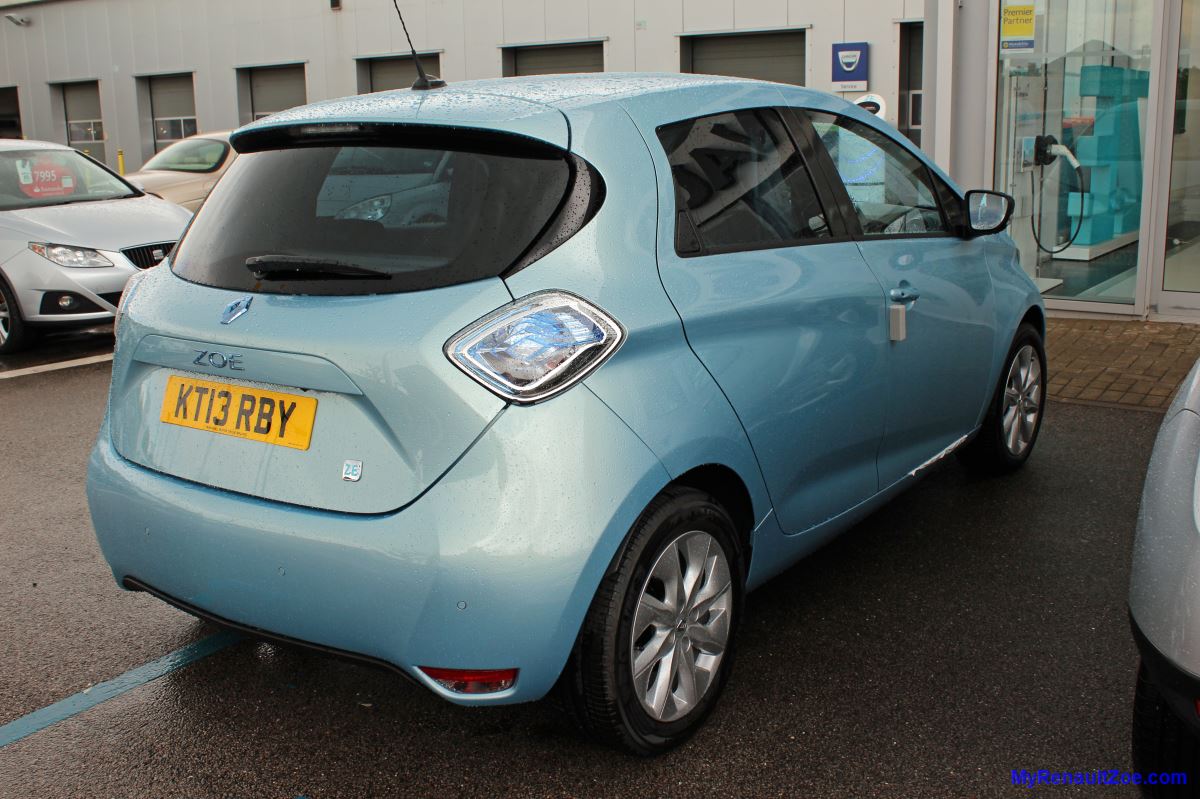 Anyway, for now I'm assuming that by the time I pick it up tomorrow afternoon it will all have been sorted, and that my online R-Link activation code will be available (and also that the SmartGuard Teflon treatment will have been done). We will see…