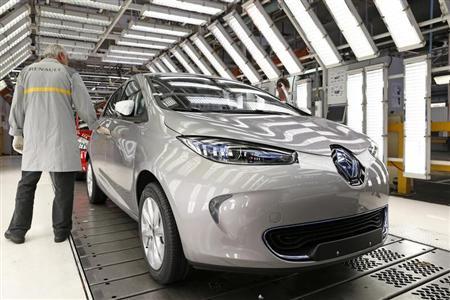 (Reuters) – French carmaker Renault and its Japanese partner Nissan will have sold a total of 100,000 electric vehicles so far by the end of June, Carlos Ghosn, chief executive of both companies, said on Saturday.
But Ghosn, speaking at a conference in the southern French city of Aix-en-Provence, also said he did not expect any strong recovery in the troubled European auto sector in the medium term.
Renault launched electric car Zoe earlier this year in France, where it has sold more than 3,000 units so far, and began marketing it in other European markets on June 6.
Ghosn told reporters on the sidelines of the conference:

"The Zoe is selling well. Obviously we are always impatient to see higher volumes but we have already sold more than 6,000 units in Europe."