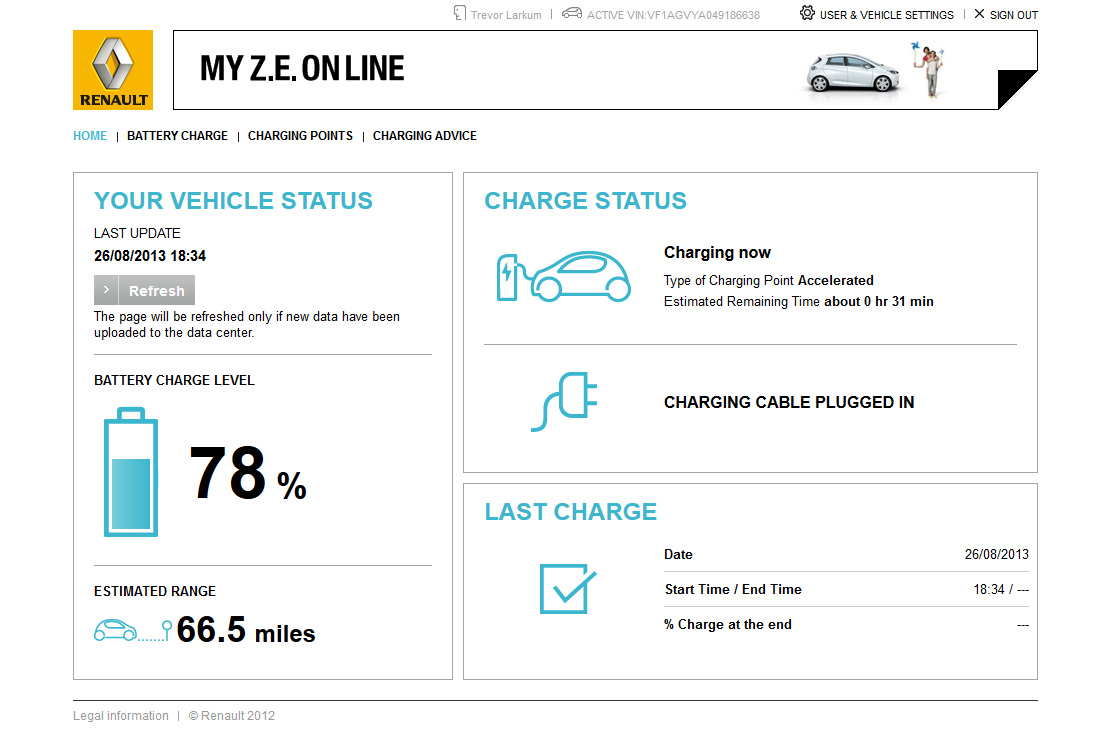 Whilst the My Renault site is applicable to all Renault cars, Renault EV owners have access to a specific EV site at Services.Renault-ZE.com with the title 'My Z.E. Online'. Once a ZE vehicle has been registered, using an activation code provided in a welcome letter when the ZOE is delivered, the site provides specific information on the vehicle's charge status. This data is presumably acquired over the GPRS network directly from the vehicle, and is in close to real time.
The home page has a number of separate areas:
Your Vehicle Status: This indicates when the page data was last refreshed, what the current battery charge level is, and the resulting estimated range.
Charge Status: While charging this indicates the type of charging point (my 32A home one shows as 'Accelerated'), the Estimated Remaining Time, and whether or not the charging cable is plugged in.
Last Charge: For the previous charge session this shows the date, start time, end time and % charge at the end (for me this shows the current charge session, presumably because I only activated the service today).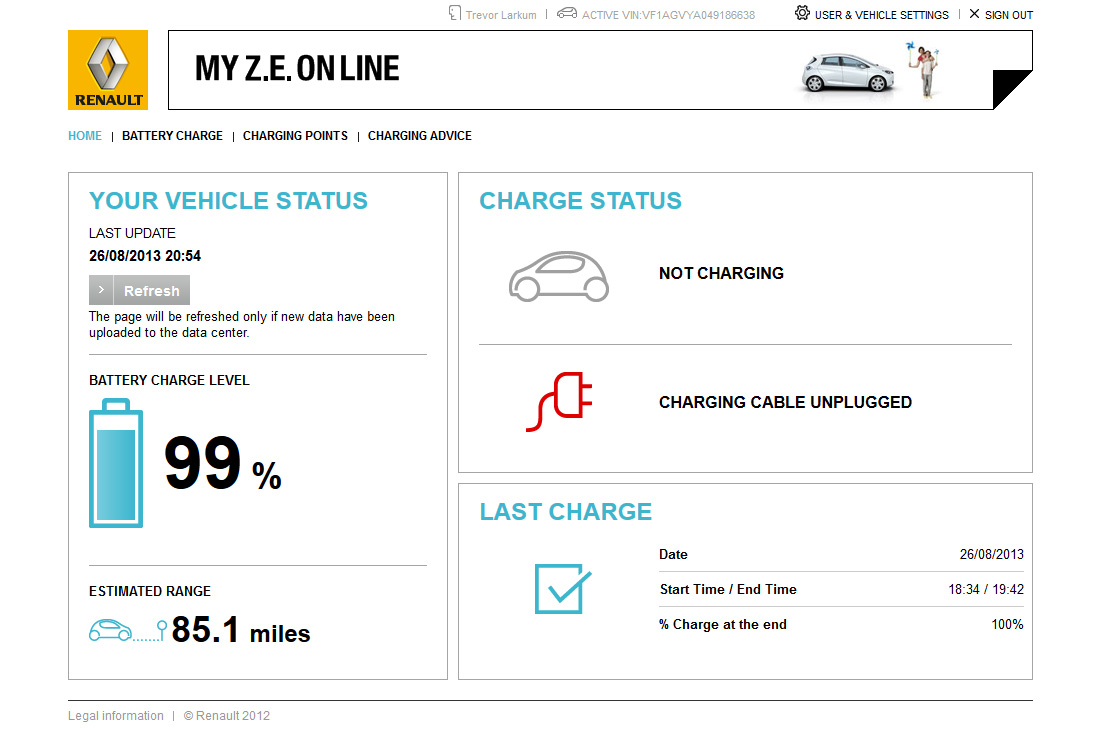 There are three other tabs on the site:
Battery Charge: This has a tab for Battery Status that largely duplicates what's on the home page. It has a secondary tab for Charge History that lists all charges so far in a table format.
Charging Points: Here you can enter a town name or postcode and you are taken to a page on the TomTom website that displays a map of nearby charging points. It doesn't seem to be very good though – it didn't recognise my local postcode and with a broader search it mostly showed up cash points and other POIs even though it was set to show charging points.
Charging Advice: Some general hints and tips on charging and driving behaviour, such as leaving the car connected after charging, parking in the shade, travel at constant speed and accelerate/brake gently, check tyre pressures, try out Eco mode, etc.
On the whole this site is pretty useful for a ZOE owner as it allows the car's charge and range status to be accessed, as well as its charging level during charging, without being near the vehicle. It has a simple, clear design so should be easily readable on a mobile phone, tablet or similar device.