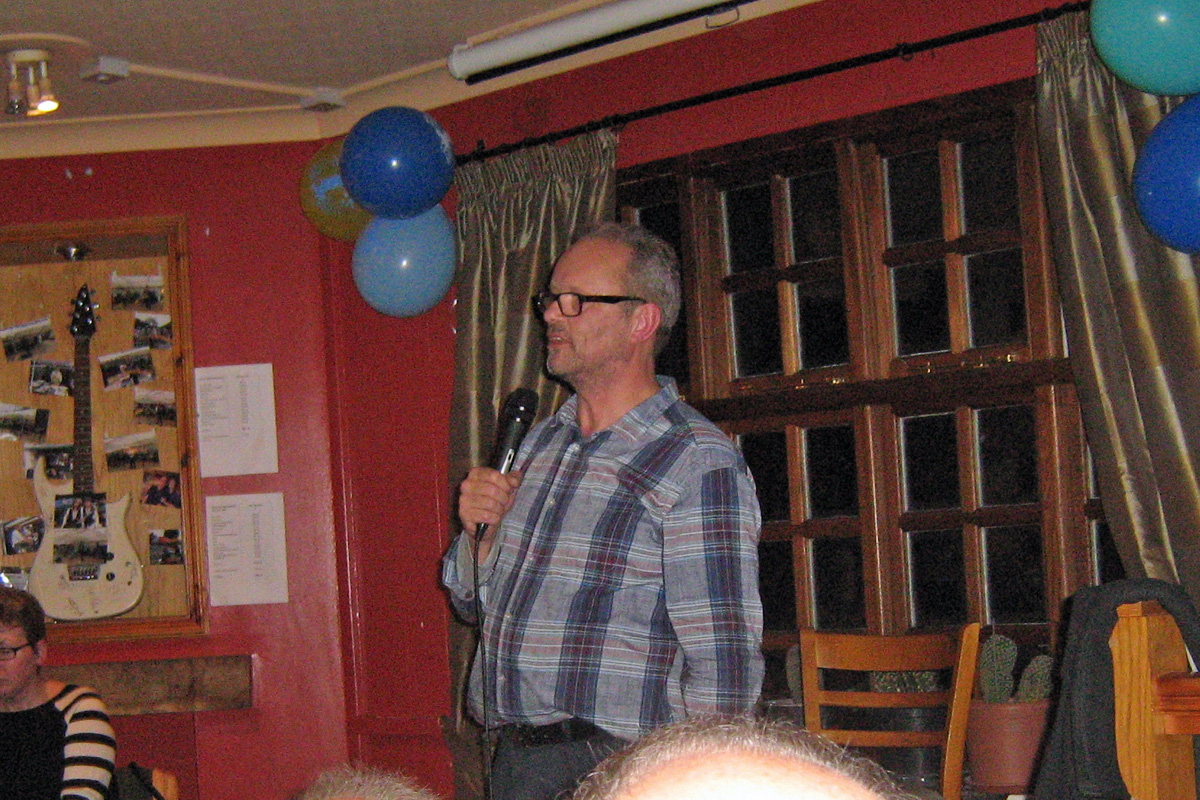 Last Thursday I had the pleasure of attending a talk by Robert Llewellyn, he of Fully Charged and Red Dwarf fame. He spoke at a Bedford Skeptics in the Pub event in Bedford, one of many talks on the topic of electric cars that he has given around the country, along with his trusty Nissan Leaf electric car.
I won't describe the talk in detail here as there's a good write-up on the Bedfordshire News site, and there's also an audio recording of a previous talk on YouTube. Suffice to say it was enjoyable and amusing, and also thought provoking.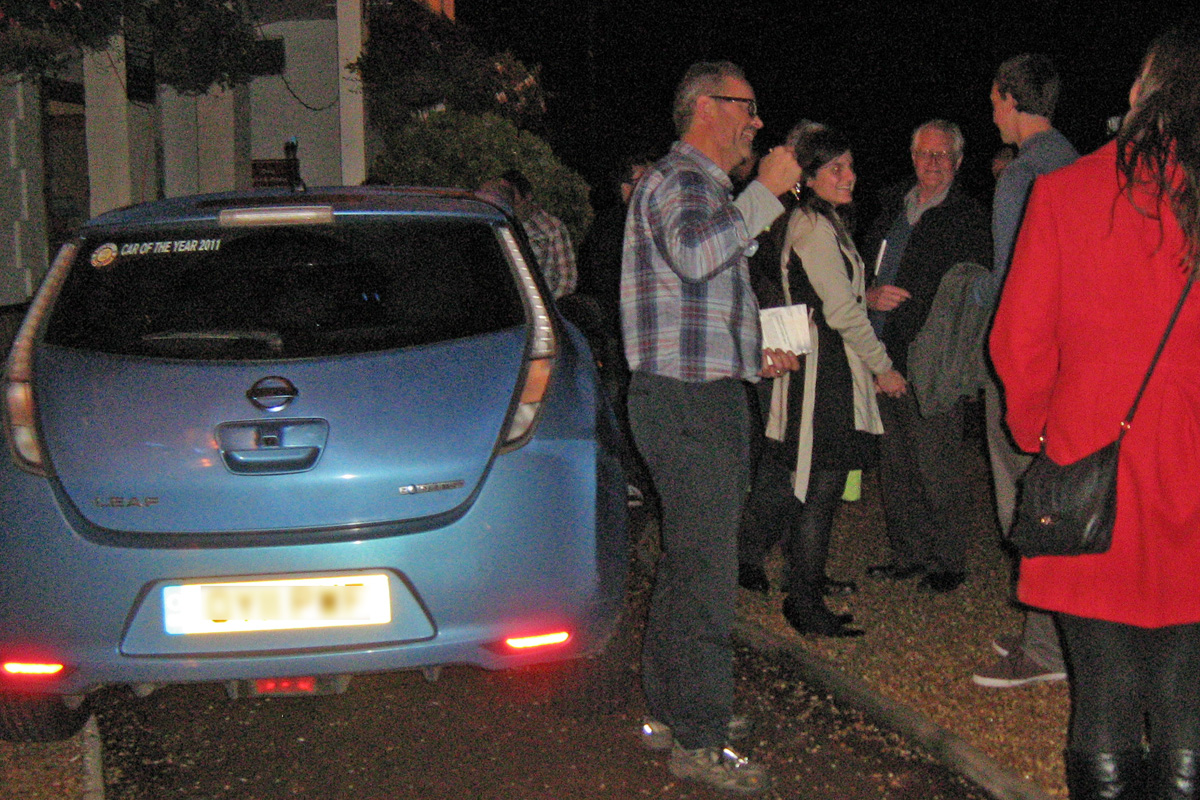 After the main talk Robert showed off his Nissan LEAF outside. In the Q&A session that followed back in the pub I spoke up in response to an audience question about when EVs would become cost effective for the average driver to say that I think that moment arrived with the Renault ZOE, since it is cheaper to buy than an equivalent Renault Clio as well as being cheaper to run. Later I found a group of interested people gathered around my ZOE in the car park so I just had to show it off too.
After the talk finished I had a chance to talk briefly to Robert before he headed back home (he also asked to have quick look around the ZOE). All in all it was a very enjoyable evening and I recommend anyone to look out for Robert's talks – the next one is in Cambridge on 29 October.