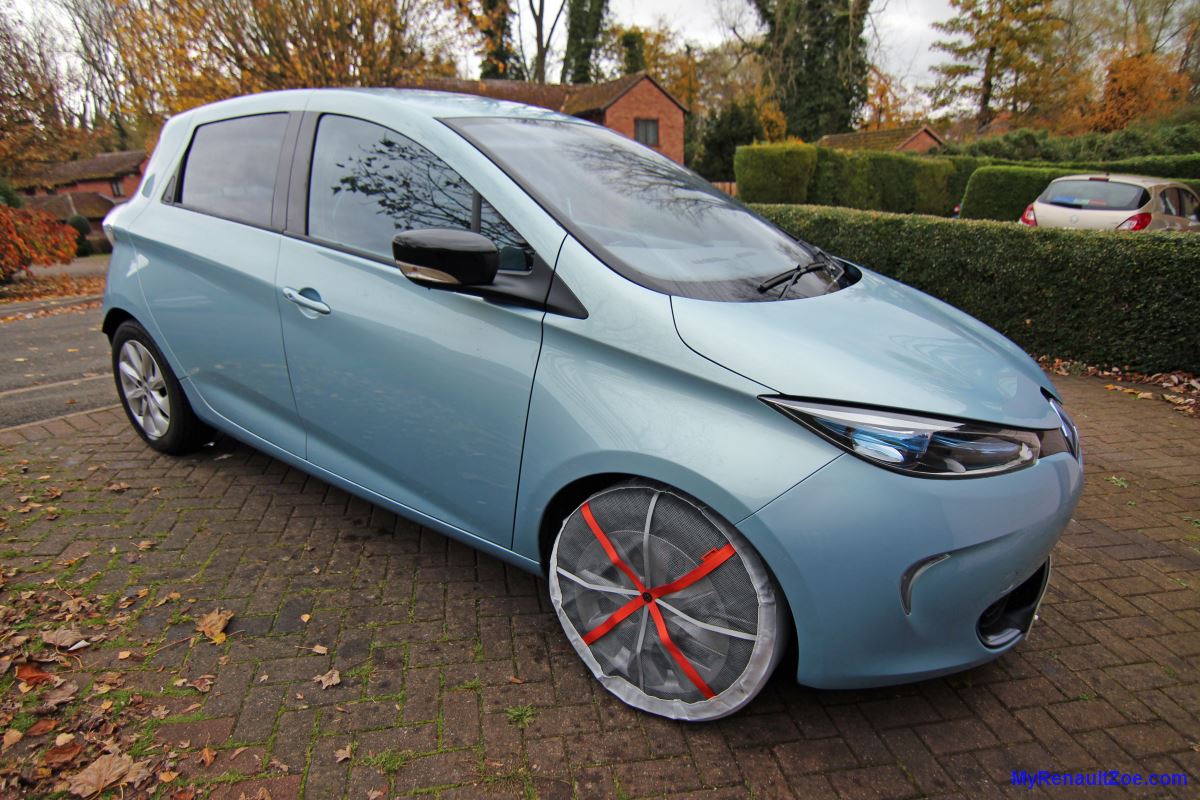 Like many British people, the first snow in winter tends to take me by surprise. This year I decided things would be different, and I would prepare in advance. This is partly because it will be my first winter with the ZOE and I'm not sure how well it will behave in snow.
My concerns are twofold. Firstly it is fitted with special EV tyres; these have 'low rolling resistance', which as I see it is another way of saying they don't grip very well. Secondly, EVs do not have the low gearing available to a manual combustion car; driving in snow is a case where the EV feature of high torque available at low speeds is not an advantage.
We live in a short side road that is on a steep hill and so it is very difficult to get out of our road when there's snow on the ground. However, once out of our road I usually find the roads cleared well enough for me to get to work, except perhaps for the last few hundred yards to the office.
I considered buying snow tyres but I didn't want to have to store them the rest of the year, and I know that they would reduce range while fitted. I therefore compromised and recently bought a set of snow socks. For those not familiar with the idea, they are a relatively new Scandinavian invention consisting of Kevlar, fabric and mesh covers that fit over standard car tyres to give additional grip.

I tried mine out today, going through the complete process of fitting one to see what was involved. Essentially you pull it over and around the tyre except for the part that is in contact with the ground, then you move the car forward to complete the fitting. They naturally don't fit entirely symmetrically, but apparently this is corrected automatically once you start driving. I didn't test this, though, as there are clear instructions that they shouldn't be driven far on tarmac. I have read that they can wear out completely in 10-20 miles on tarmac, but can last indefinitely if only used on snow.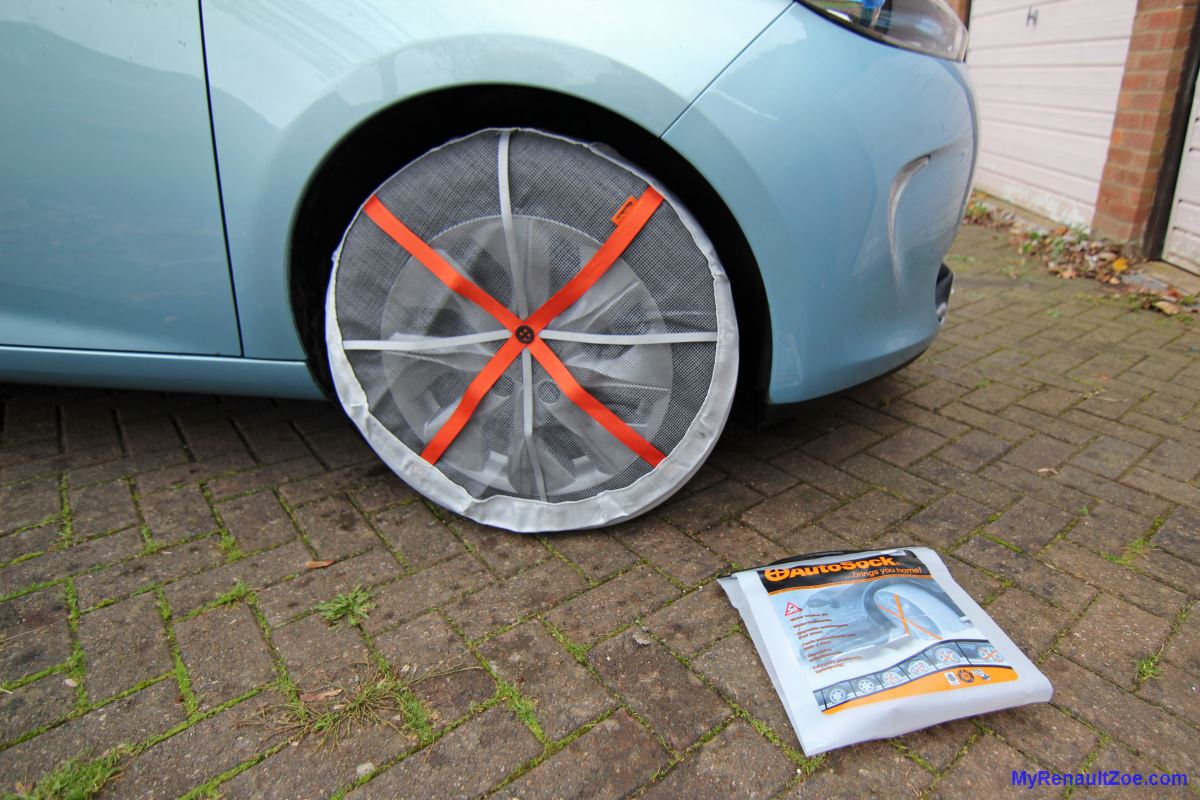 The socks were a very tight fit – which I guess is a good thing in terms of grip. However, it did mean that they were harder to fit than I expected. In particular there is not a lot of room between the wheel arches and the wheels (the 16" alloys in my case) so it would be more difficult if you had large hands. Also, I suspect it may rule out using gloves which is not a nice thought in snowy conditions.
Based on my experience today I plan to allow up to half an hour to fit both socks, drive carefully out of the road, remove them again and pack them away. In fact, I have added a large bin bag to the equipment in my boot so I can bundle them into it when covered in messy snow.
Anyway, given that I was able to fit one today without incident, I feel pretty confident that I will be able to get them on and off in snowy conditions when I need to, and that they will make a great difference in driving ability. In particular, I'm sure they will enable me to get out of my steep road which is the main requirement – at that point I will remove them before continuing to work. I will also then have the option of fitting them at the other end if I need to.
Having researched various snow socks and suppliers on the Internet I decided to choose AutoSocks. They are, as I understand it, the original patent holders and certainly they have accreditation from various safety and motoring organisations to back it up. There are certainly cheaper suppliers but I suspect they take short cuts, for example skimping on the Kevlar.
AutoSocks can be found on Amazon, and the links are below. Of course other suppliers are available (those are affiliate links) – just Google 'AutoSocks' for other sources.
Anyway, I'll post my experiences of how I get on if/when I get to use these snow socks. If you have used snow socks, snow chains or winter tyres on a ZOE then please add your experiences in the comments.
Of course, I'll be hugely disappointed if there's not lots of snow this winter!
Update:
Here's a useful link for more information: AutoSock FAQ
and a Which video review: