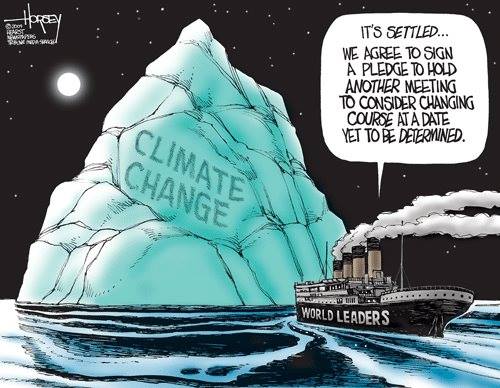 It has been some time since my last Climate Change Catch-Up, so this is effectively a roundup of climate-related news stories from most of 2013. It is a selection of the articles that I thought most interesting or thought provoking from the dozens I read each week, arranged by month of publication.
December
A Personal Carbon Footprint Calculation (see also WWF Footprint Calculator and Carbon Footprint Calculator)
Exhausted civil society 'silent' on climate change

Obama and Climate Change: The Real Story
November
Learning How to Die in the Anthropocene
October
Wall Street Demands Answers From Fossil Fuel Producers on 'Unburnable' Carbon
Smoking Kills, so does Climate Change
What are the potential impacts of climate change for the UK?
September
UN urges global response to scientific evidence that climate change is human-induced
Climate report 2013: Your guide to the big questions
Going All In with Renewable Energy
May
Watch 62 Years of Global Warming in 13 Seconds
99 One-Liners Rebutting Denier Talking Points
Slaying the "Zombies" of Climate Science:
April
Climate change inspires a new literary genre: cli-fi
Martin Luther King And The Call To Direct Action On Climate
March
Price Of Carbon:
February
The Case for Fossil-Fuel Divestment