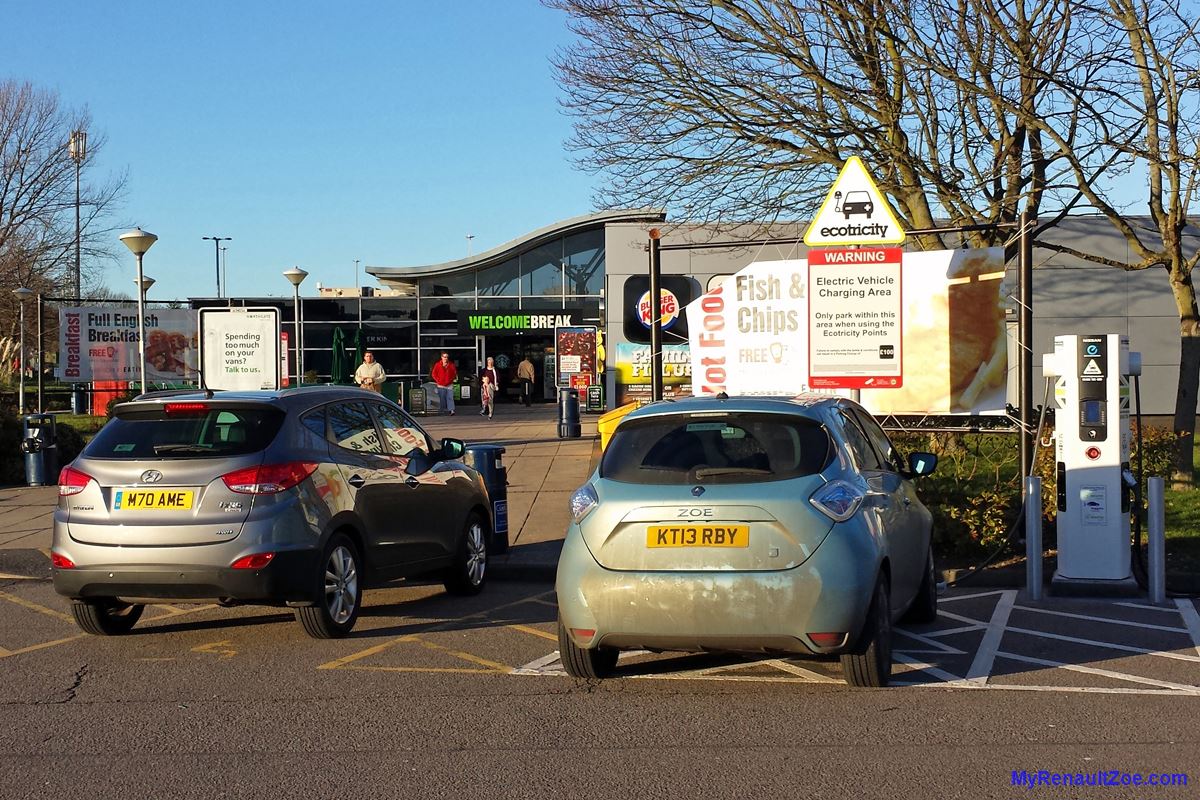 We recently attempted what was probably our most ambitious journey so far in the ZOE in a single day. We drove from home in Northampton to visit my parents at their home near Epsom in Surrey. Given the problems we had with public charging over the Christmas period, and the success we had with 'little and often' charging, it was an easy decision to use the latter approach.
The plan was straightforward – go down the M1 as usual and charge at Toddington services then, given the lack of public fast chargers on the M25 (our usual route), continue down the M1 towards central London and charge again at Scratchwood ('London Gateway') services. From the end of the motorway we would drive direct to Epsom to avoid the longer (but arguably faster) route round the M25.
The trip down was uneventful. There was no problem with charging at Toddington or London Gateway and we arrived in Epsom with more than half a charge remaining. After visiting, and late in the evening, we headed out to go home, just following the same route in the opposite direction. Having charged up at London Gateway heading north it was clear that we had enough charge to get home so we skipped the charge at Toddington and drove directly home instead. The distance each way was 82 miles, so the total journey was 164 miles.
I think it's useful to point out that the two journeys were not symmetric – there is a big difference between heading home (where of course our home charger was waiting for us so we could arrive with minimal charge remaining) compared to heading to visit somewhere that has no charging available (so enough charge is required to return to a known charge point). The obvious lesson, perhaps, is to make use of the charger schemes available that provide free charge points to friends and family (such as the British Gas one).

In summary, the trip was very easy, straightforward and remarkably unstressful. Given we needed to stop each way anyway for comfort breaks the journey did not take much longer than it would have done in a combustion car. The benefits include the better driving experience and, of course, cheap fuel (all the charging was free except the initial home charge which was on Economy 7 – so about £1.80).
When the public charging infrastructure is operating correctly you wonder why it can't always be like that – it just works!