[Featuring the the 'Charlie Bit My Finger' Family]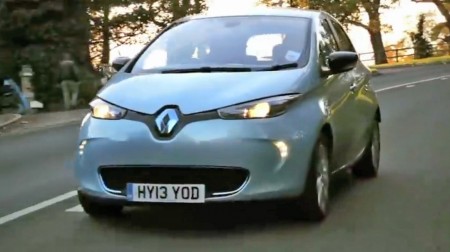 We were very lucky to be asked by Renault for the family to try out their new battery-powered car and make a fun video about it. The other lucky thing is that we did not need to do the filming ourselves. We are usually a really big family of six but Rupert, who is our youngest, was with his grandparents for the day, leaving us still a big-sized family of five.
The idea was to see if the Renault ZOE was a great family car. So what else should we do than pack in a really busy day visiting a number of places all over the county. We also thought the only way of doing videos the way we do videos was to spoof perhaps the most famous of car programmes 'Top Gear' (more on that next week). We all had great fun, enjoyed the car and we loved the way the videos turned out and are therefore proud to share these with you.
Source: YouTube