Part 3: Buying the ZOE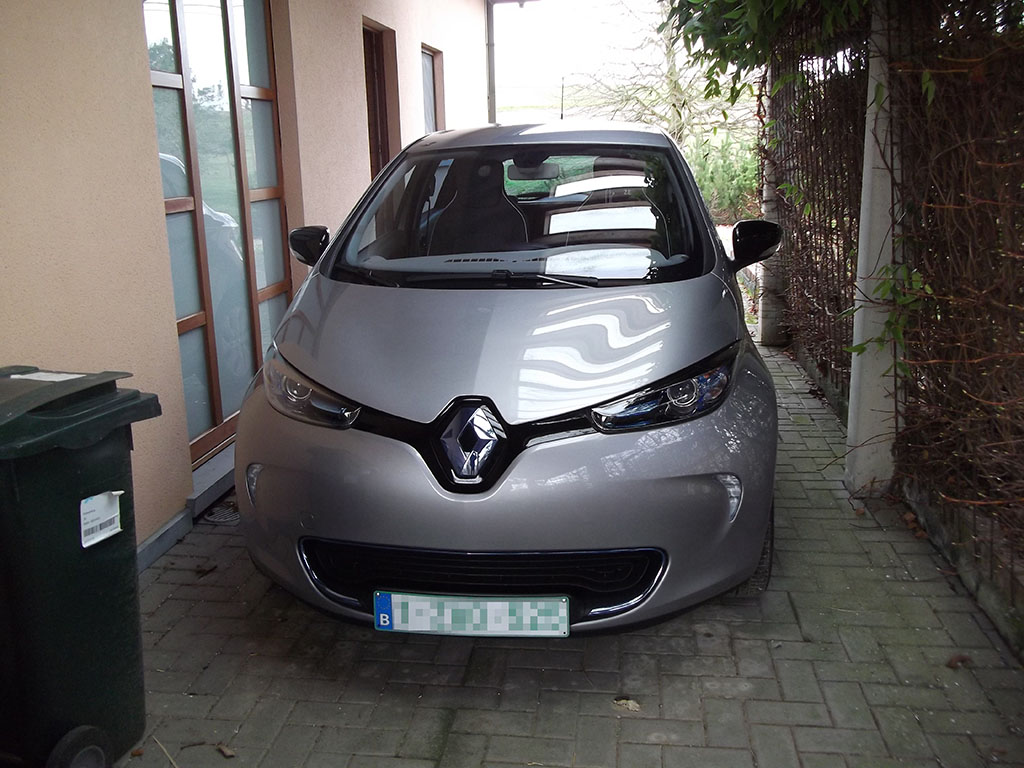 Having decided to buy the ZOE, the next challenge was twofold: what trim and options did I want, and where would I buy it. I have since found out that the first dealer I went to isn't actually ZE certified, he wouldn't be able to service the car. I'd rather buy the car at a dealer that can service it as well. And the dealer where I drove the ZOE first is quite far from where I live, so I looked at a closer ZE certified dealer.
The first thing I did there was to book a second test drive, to make sure the ZOE was as good as I remembered it to be from 6 months earlier. I also talked to the dealer about the car and electric cars in general. This guy was quite knowledgeable which gave me the feeling I was in good hands with him. He would be able to not only answer my questions but also give advice.

I had tried the car configurator [BE, UK] on the Renault website a couple of times. It works great, but it had some limitations. I couldn't get the colors and trim I wanted combined.
First, I was thinking about getting the Zen trim level. It has the air purifier, which should help with my wife's allergies, I thought. But I really preferred the darker interior of the Intens. Each trim level has its own colour interior, and there's no mixing and matching of the elements you like. I know it streamlines the production process, but it's very limiting for the customer. In the end I opted for the Intens, as I can buy a purifier that plugs into the 12v socket of the car if I still want one.
Next problem was the colour of the outside. I've always been a fan of blue and this car has two shades of blue available. Unfortunately the first is very light, and the other one is even lighter. I went to a third dealer just to have a look at the blue on the car, as they had an Energy Blue one. I found it too light for my liking. The other options are white, white, silver gray, medium gray, milk chocolate brown [not available in UK] and black. Since I live on roads with quite some dirt from the farmers flying around, white and black are not an option. They just get too dirty too fast. I've never liked silver gray as it is so middle-of-the-road it pains me. And I can't imagine the brown matching well with the blue chrome details on the car. Which leaves only the slightly darker Neptune gray. It looks like a colour that wouldn't show how dirty the car is too fast. But it's still gray, and I find gray boring. I actually wanted a green car. But I contacted Renault to ask how much extra that would cost, and the answer was that that is simply not an option. So gray it is, although I am still considering doing a car wrap, but that's at least €1700 for a color and a bit of extra protection for the finish. I'm not sure I want to pay that much.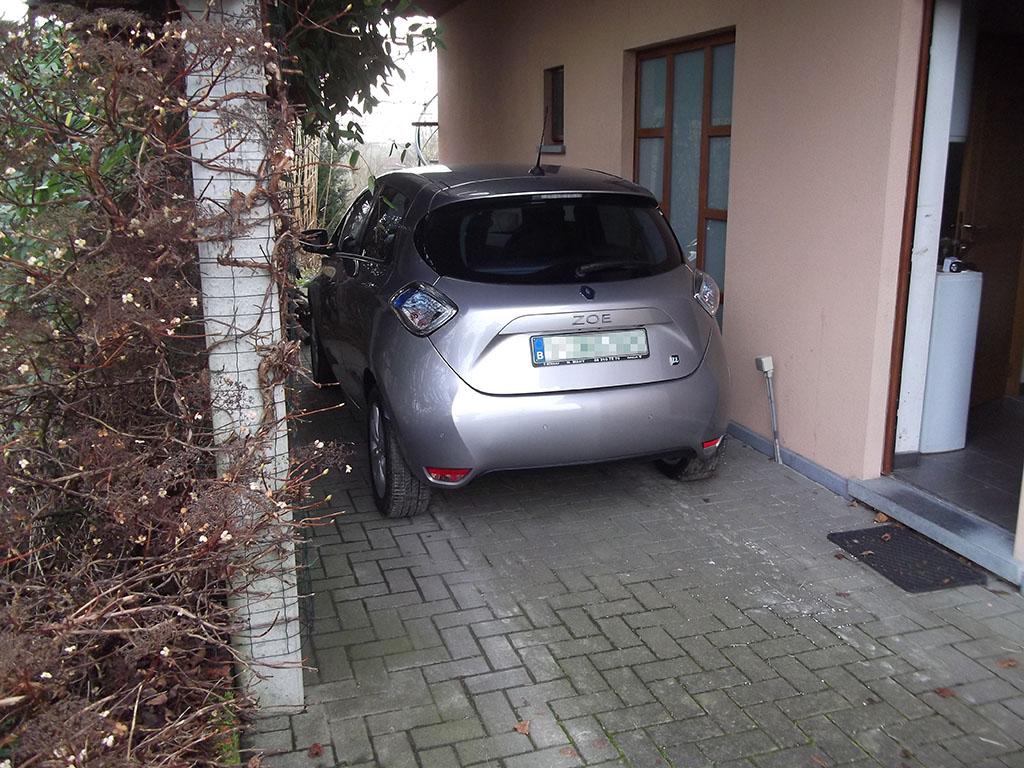 The dealer was very helpful in giving tips about what color would be best for my situation, and I also thank him for pointing out I can buy a separate air purifier so I didn't have to take the Zen just for that option.
The only other option I chose was the Europe map because I do plan on using this car internationally when the charging network is more mature. I hope that will be the case by 2015.
Since the car I ordered is exactly the same one I got to drive on the second test, the dealer asked me if it was OK if I got that one. Apart from the trip from Renault to the dealer and my test drive, no one had driven it, so I was quite OK with that. I don't have to wait 3 months or more for it to be delivered, I just have to wait until the EVSE is installed in my carport.
The result is that the dealer has no more ZOE for his showroom, leaving a big gaping hole in the ZE section of his showroom. But he did manage to sell a ZOE the day after I signed my papers, even though it wasn't on display. He had parked the car in the back of the workshop where it waits until I come to pick it up. A client came in to buy a Kangoo ZE and wanted to see the EVSE he would have to get installed. The EVSE is in the workshop. On the way to the EVSE the client saw the ZOE and asked 'What's that?' to which the dealer answered that it also is electric. The guy didn't even look at the EVSE and simply asked his kids if they wanted blue or grey. They went for grey. The exact same car I just bought. He didn't even try it. It must have been love at first sight.
I've long been convinced that driving electric is better simply because it uses way less energy, but I am concerned about where that electricity comes from. I know that even when that electricity comes from 100% coal (it doesn't in Belgium, we have 53% nuclear – that is another debate) it is still cleaner than a normal car, but I want my EV to run as green as possible. Which is why I am planning to put solar panels on the roof. But until then my electricity comes from the grid. And to keep that as clean as possible, I chose the cleanest utility company that was possible. They only do wind, solar, hydro and biomass and all their new installations are local and based on those renewable sources. Which should make my EV pretty green. Oh, and their price is competitive with non-green plans, by the way.
I'm looking forward to the day when they install my EVSE, I can't wait to say goodbye to my loud, smelly diesel car. It has served its purpose, it served me well, but it's time to move on to newer, better technologies. The future is electric. For me that is the very near future!