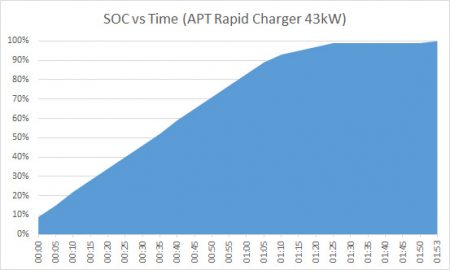 I finally had a couple of hours spare this afternoon and after running ZOE down to a range of 4 miles (9% state of charge, SOC) I plugged into a local APT rapid charger that is rated at 43kW. This is one of the chargers that I have real question marks over, on the CYC network, in this case the Gallowgate rapid charger in Aberdeen. The charts of SOC and time remaining (Figures 1 and 2 respectively) can be compared directly with the equivalent ones from the 7kW charging curve and tell their own story.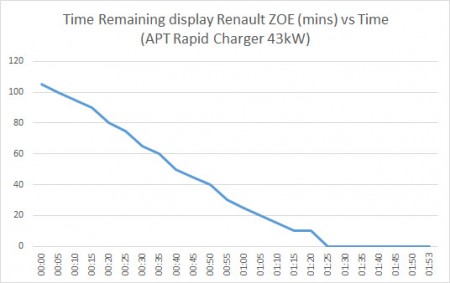 What is interesting is that the charge rate is nice and linear up to around 90% at a rate of a little less than 18kW (see Figure 3) despite the charger being rated at 43kW. This is exactly in line with my previous experiences of these chargers (and far slower than the Ecotricity chargers, though I am not near one of those to do the same exercise). When I first called CYC to ask what is going on I was told that my car was probably at fault. The car has been checked by the dealer and is working fine.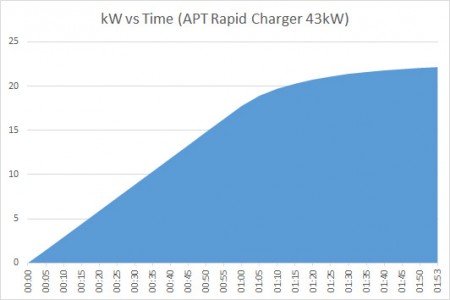 I will try and do the same exercise at one of the 22kW rated chargers in Aberdeen (also APT). It would be rather amusing if it was faster! I have no doubt that the Chargemaster 22kW charger I have used a couple of times at a Renault dealership is faster.