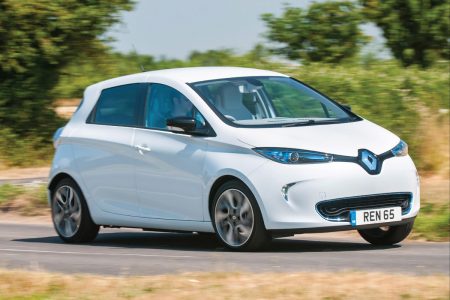 Batteries could be swapped to boost range
 Also requires new control systems
 Customer demand and cost are key
Renault could offer upgrades to battery packs on some of its latest electric cars, the company's EV boss has revealed.
The French manufacturer continues to push ahead with ambitious plans to dominate the electric vehicle market with the Twizy and Zoe, plus the fleet-focused Kangoo EV. However, with new battery technology likely to boost the range of cars within the next 18 months to two years, Renault has factored in the technical ability to swap the batteries and upgrade the control systems of the EVs it has already sold. This process could, in theory, be easier because Renault leases the batteries to owners instead of selling them outright.
The firm's EV boss Beatrice Foucher told What Car?,
"The technical possibility [to upgrade the batteries] exists. I have asked the engineers to make sure this is the case. It's not a simple upgrade, because you have increased energy density in the batteries and then the car's electronics and control systems need to be upgraded to take that into account. However, it's certainly achievable.

"What is more important is whether the customer demand is there,'
'It could be that when we get down to the costs involved, buyers decide that they will trade in their 200km-range EV to get an all-new version with a 300km of range. Then we have the other car, which could be suitable for someone who knows they only need 200km – or who wants a cheaper entry point to the technology. There are all sorts of possibilities."
Foucher does not believe that 'range anxiety' will be a problem for long enough to consider introducing a range extender (where a small petrol motor can supply charge to prevent a battery becoming completely depleted) to the line-up. BMW is introducing a range-extender i3 alongside its fully electric version, but Foucher said:
"We see what BMW is doing and it's interesting, but I don't think we will do it. Perhaps it makes it easier for people to switch to EVs for a short while, but this situation will pass quite quickly; the answer is greater range on the car and also a better infrastructure for charging, and these things are coming fast."