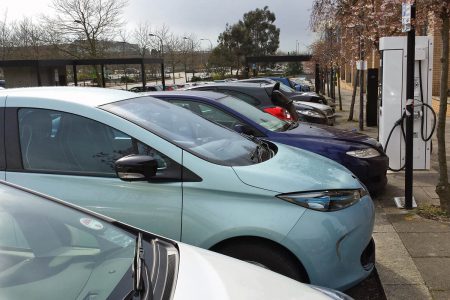 I work in Milton Keynes so following the announcement of the completion of the Chargemaster CrossLink network I decided late last month to explore it. I began in central MK and found one of the new charge points installed in front of the council offices on Avebury Boulevard. As promised, it was a 'tri-standard' (is there not something inherently contradictory about that name?) charger so as well as working for the Leaf and ZOE it had one of the new 'Frankenplug' connectors for the BMW i3 and other German cars.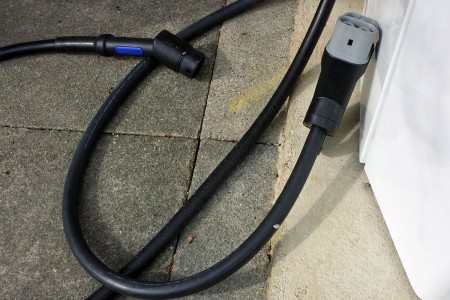 Although the network was officially 'completed' it was clear, as suggested in the comments to the previous post, that it was certainly not finished. In this case it wasn't possible to access the charge point as it was ICE'd in by fossil cars; there was no road marking or signage in place. Undeterred I tried to login to see if it was operating. It was certainly powered up as the screen was working, but I repeatedly got a 'card not recognised' message for every access card I tried.
At that point I was surprised but pleased to see another Renault ZOE turn up and had the opportunity to chat with the driver. He was actually looking to use one of the slow charger parking spaces nearby – I had actually parked in one (so I EV'd it?) but he seemed to know his way around well and headed off to another one.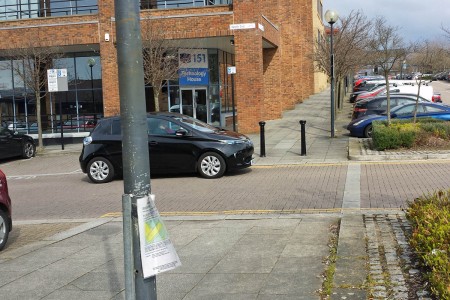 Next I ventured further north to the Xscape complex. I found the charger fairly easily in the large car park, quite close to the cinema entrance. This time there was no problem parking in front of it. However, I had exactly the same response trying to operate it.

Finally, I moved across the road to the Theatre district. The charger there is conveniently located in the theatre car park. Again, though, it lacked any signage or markings and wouldn't operate.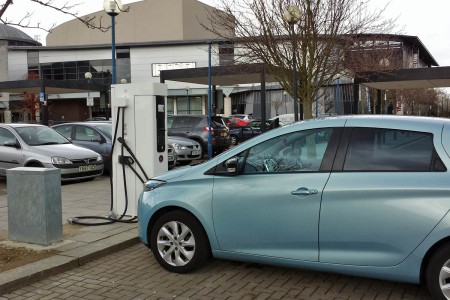 So I had had mixed results exploring the CrossLink network. Given that Chargemaster was moving over from a largely free to a largely fee-based funding system at the end of March that may explain why the chargers weren't working.
A few days later, early in April, I had a very different experience. I went to try out the new charger at the Coachway bus station at M1 Junction 14, just east of Milton Keynes. It was easy to find, easy to park at, and worked immediately the first time. Within moments I was getting a fast charge without any hassle.
I believe this is also a Chargemaster charger but it wasn't listed in the CrossLink press release. Again I had just used one of my standard array of access cards (Plugged-in Midlands, Source London, etc.) but this time it had been recognised immediately.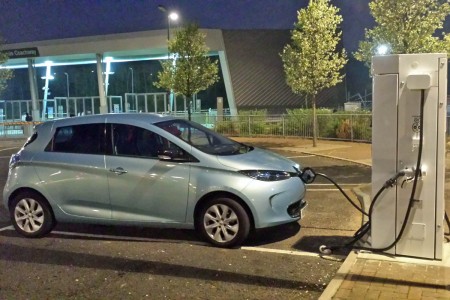 I don't know if the difference in my experience of these MK chargers was down to timing (before/after the 1st April funding changeover) or that the Coachway charger is not part of the same CrossLink network, or there's some other reason. I will aim to revisit them all at some point soon to see if the situation has changed.
UPDATE 26/4/13: I revisited these fast charge points this week. The ones in central MK still either ignore my access cards, or explicitly say 'Charge card not recognised'. The fast charger at Coachway now does the same, so it is no longer free to use.