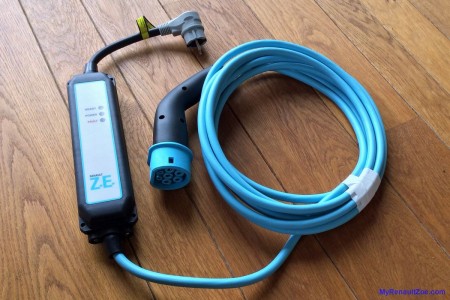 Today I received my 'top up' cable, or the granny charging cable as it is being called by some. Not only does this mean that yes, the cable does indeed exist, but it also means I have an extra charging option when I make my trip to the UK starting tomorrow.
In Belgium the cost was €737. Not cheap for a cable that you will use as little as possible, but especially not cheap if you consider that the cable is supposed to come standard with every ZOE in the future.
In the box you will find
– The cable with on one side the domestic socket, on the other side the Type 2 connector and in between a control unit with 3 indicator LEDs.
– An extra cable storage bag (identical to the one that comes with the car)
– An instruction manual in English, French, German and Spanish.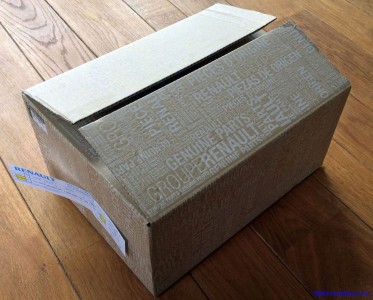 In the manual there are a lot of things they tell you to look at before using a socket, but of course on the road this will not always be possible. I hope the control unit is smart enough to detect problems and prevent damage, because I will not always be able to check the thickness of the cable the socket is attached to, or the kind of differential used among other things.

I also wish the control unit (or the car) had a way to control the amount of current drawn to prevent problems.
I have yet to test the cable, but there you have it: it exists, and if you want one, contact your Renault dealer, they might be able to help you out, just as mine was.