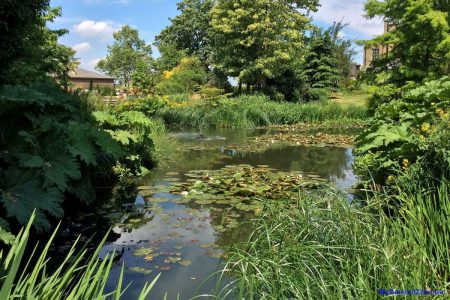 [Part 4]
The next day, after visiting some nice English gardens and a garden centre, we made our way to the charger near Thurrock Town Centre. A Leaf had just started charging, so we had to wait a bit before charging. The owner of the Leaf had the car for a week or maybe two. He loved the car but he had had a lot of trouble charging it and was thinking of returning it. We talked about our experiences and the change in mindset an EV requires and by the time his car was full (about 45 minutes) he was convinced to keep the car and do some more research. It was clear his dealer (who hadn't sold an EV before) hadn't informed him properly and the fact that he had no cable with Type 2 connector certainly didn't help with the charging situation. I hope he is happy with the car now.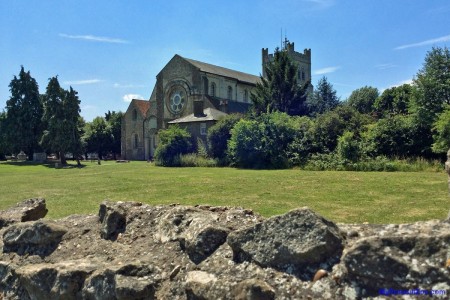 Next, disaster struck! Well, that's a bit dramatic maybe, but it wasn't fun…
As the Leaf unplugged, we noticed an error on the charger 'Circuit Breaker' error. Oh no, we had just waited 45 minutes only to find out the charger wouldn't work for our car! I called Ecotricity but as I expected they couldn't fix it remotely. As the nearby IKEA charger was also down, we had little choice but to be on our way to the M2 charger where the whole journey started. That charger was 40km away and we had 55km of range left. On top of that it was boiling hot and the M25 was completely stuck. We weren't in a rush, but we did want to conserve energy to make sure we would make it to the charger. Since we where moving so slowly, we decided to open the windows and turn off the air conditioning. This was the only time we did that, all of the other trips had it on auto (in Eco mode). As soon as we got off the M25 and started moving a bit faster, we closed the windows again and turned on the air conditioning when needed. We kept a close eye on the remaining distance and range. It was clear that we could make it if nothing else went wrong. We drove a huge part of the route cruising at 80km/h behind a lorry. The lower speed and lower wind resistance did wonders for conserving range.
We arrived at the charger with the low battery warning flashing and the GPS constantly asking us to add a charger to the route. In the end we had 16km of range (11% charge) left. Not a lot, but at no moment did we have range anxiety. The remaining charge was always predicted to be between 20km and 15km so we knew we would make it if we drove smart.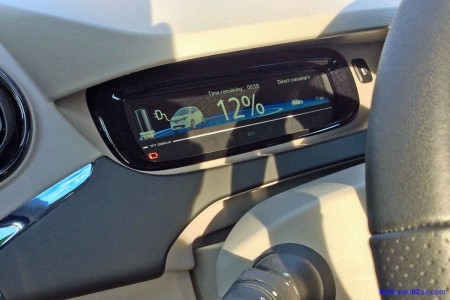 The following charge was the last quick charge on the Ecotricity network we would do. Charging from 11% to 99% took 35 minutes (not the predicted 50), which is much faster than the 0% to 80% in 30 minutes advertised by Renault if you ask me. Supposedly the speed of charge drops after 80%, but as Trevor has pointed out in previous posts, the drop isn't dramatic. In fact, the speed appears to be very high up until 95% after which there is a notable drop off. Having now witnessed the charging of a Leaf a couple of times I can testify that the drop in charge speed with a Leaf is very noticeable indeed and becomes very slow towards the end. On the other hand the Ecotricity chargers do show state of charge and current charge speed with the Leaf, neither of which are visible for the ZOE, except on the dashboard.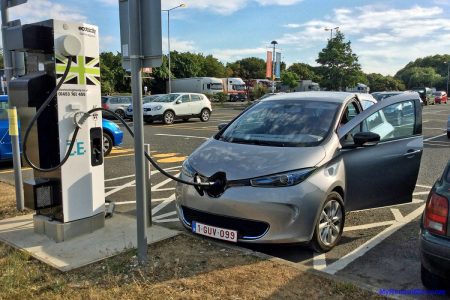 Arriving at the campsite near Dover we found they also had RV Mennekes plugs connected to 20A fuses. Charging here would not be a problem. We set up the tent and plugged in the car. During the night it started pouring rain. This was the first rain of the trip, so I'm glad it was dry for the rest of the trip, but the charging cable was connected to the adapter cable in open air. I always put the connection on top of a plastic box so it wouldn't touch the ground in case the ground would get wet, but having so much rain fall on top of it, I crossed my fingers it would be OK. In the end it proved not to be a problem. The battery was full and we only had about 70km to go till the charger in De Panne. There we charged at 22kW again until the car was full and drove to Ghent to do some more board gaming with friends before going home. To be sure the way home was comfortable we added a charging session in Ghent at 22kW as well.
With a charging network like the one Ecotricity has, travelling longer distances with a lower range EV proved not to be a big challenge. The 'Circuit breaker' errors certainly were a bit annoying but nothing we couldn't handle. The granny cable in combination with the RV adapter allowed us to comfortably go further from the Electric Highway than would otherwise be possible, so if you're going camping, I cannot recommend this setup enough, even though that cable comes at a price.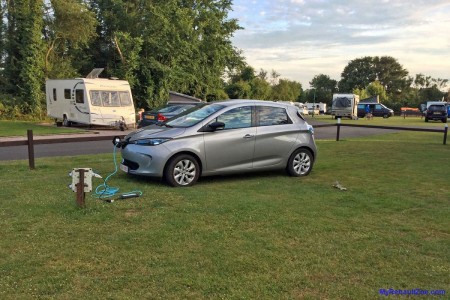 Talking to other EV owners and people passing by being curious was a lot of fun. It's amazing how many people have no idea what current EVs are capable of, but we always got very positive comments from everyone and some people said they would look into getting an EV. We also had a couple of Leaf owners comment on how nice the ZOE looks. Apart from Trevor's ZOE, we didn't spot any other ones though.
Next time we hope to make our way back to the Lake District, I'm sure that by then that won't be a problem either.
As Nikki from Transport Evolved showed, doing a similar trip on the mainland might prove to be more of a challenge. The amount of different networks and modes of operation will certainly not make it as easy as ordering a free Ecotricity card and rolling off the ferry. So if you want to do it the other way around, do your research, and don't do as I did: rely on a single network. The situation in the UK is not perfect, but it is improving all the time and it certainly is far superior to what Belgium has to offer in terms of charging infrastructure.
Some stats
Total distance: 1510.2km
Charging sessions: 3 in Belgium (22kW), 18 in the UK (1 @ 22kW, 4 @ slooooooooow speed)
Total energy used: 217kWh
Money spent on charging in the UK: £0
Money spent on charging in Belgium: unknown. The website of the operator still shows 0 sessions and hasn't billed me. So for now: €0
Later this year I will make my annual trip to Germany in October. This will have me use chargers in Belgium, the Netherlands and of course Germany. Maybe I'll skip the German one as I should be able to make it from the last Dutch charger to Essen and back. We'll see but if I have anything of interest, I'll do another write up then.