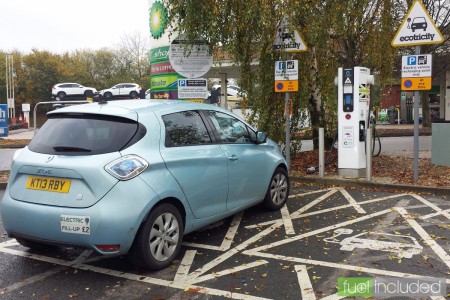 In October I managed, for the first time ever, to drive 300 miles one day in my Renault ZOE. I like to think that puts me in the 'elite club' of long distance electric car drivers!
Of course, I'm not the first ZOE owner to join – at least two other members of the MyRenaultZOE forum (Timbo and Surya) beat me to it. Nonetheless, I consider it an important personal achievement, more significant than my previous record of 360 miles in a weekend.
It's not just that it was a good distance but that it was actually done on a business trip. With an electric car I travelled half the length of the country, arrived on time for a series of business meetings beginning at 1030, and drove back home afterward. All without drama – though undoubtedly with a debt of gratitude to the excellent rapid-charging infrastructure we have in England.
I left home in Northampton at about 6.30am…

Read more: Fuel Included Blog