The first driver to take a UK driving test in a Renault ZOE was successful and passed on 14th September.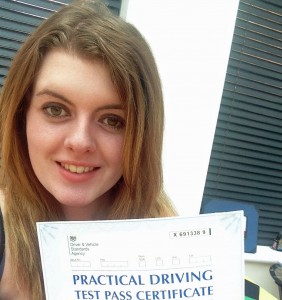 This is the first test passed in a ZOE in the UK, as far as is known. Young drivers have previously been able to try out a ZOE, for example at the Bluewater's Young Driver facility, but a ZOE has never actually been used for a driving test. This contrasts with the fact that the ZOE in France can actually be ordered in a driving school version with double pedals.
It is also known that drivers have learned in other electric cars including in the Nissan Leaf in Stoke-on-Trent, and at least one has passed in a Leaf in Sunderland, and a Vauxhall Ampera in Hull.

Our congratulations go to Emma for this feat, and a possible place in the history books!