While Renault remains stubbornly quiet on the topic, we can reveal that the Renault Zoe launch is now imminent, with the vehicle recently listed on a government vehicle guide.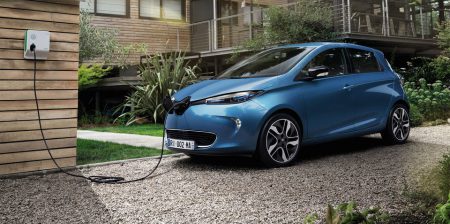 As revealed by CarAdvice in June, Renault's local arm has gone through the motions of registering the Zoe with Australian government regulatory bodies – a sure sign of intent to bring the little electric hatch to our market.
Listings with the government confirm approval has been granted, and now the vehicle has been officially listed with the Green Vehicle Guide, a website operated by the government as a key resource to Australian car buyers.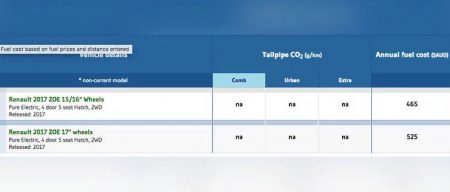 According to information on the website, the Zoe will be offered locally with two variants — one will feature the choice of 15- and 16-inch wheels, while the other will come with 17-inch alloy wheels and a higher specification level.
With up to 41kWh of usable battery energy, the new ZE.40 battery pack is capable of fast charging and has charging options that span from 60 minutes to 13.5 hours (depending on current available).
When it finally does go on sale, the Zoe is expected to be Australia's most affordable electric vehicle, with a starting price of under $40,000 expected.
Read more: CarAdvice