Renault recently reached a milestone of 100,000 ZOEs produced at the Flins facility in France.
Renault ZOE, with its 41 kWh battery and now with an 80 kW electric motor, is one of the best selling electric cars in Europe (it was the best selling in 2015, 2016 and 2017).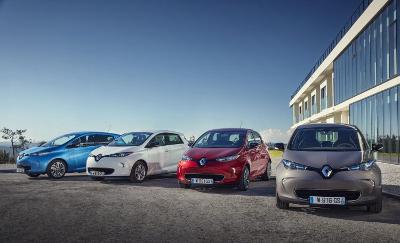 In 2017, well over 30,000 ZOEs were sold and, according to the Gilles Normand, SVP, Electric Vehicle Business Unit at Renault, there will be lots more to come:
"Today is a special day. I had the pleasure of participating in the celebration of the 100,000th Renault ZOE that was manufactured in Flins (France). Already 100,000 customers have fallen in love with ZOE! Launched in 2012, ZOE was fitted with a bigger, 41 kWh battery in 2016, allowing it to go even further. And for enhanced driving pleasure we equipped ZOE this month with a more powerful engine, the R110 (80 kW).
"In addition of being the leading electric vehicle in Europe for the third consecutive year in 2017, ZOE has been voted Best Electric Car by different juries composed of automotive journalists an impressive number of times throughout Europe.
"But today, I especially want to thank the thousands of Renault employees and the entire dealer network that have worked hard for making this happen.And this is just the end of the beginning… More to come."
Source: Fuel Included News