TomTom SatNav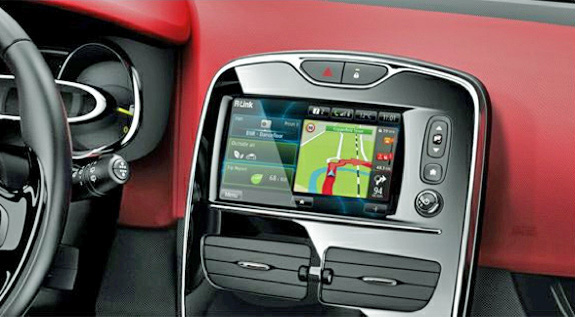 Timed to coincide with the official 6 March launch of the Zoe, TomTom announced that it would partner with Renault to supply the navigation in the Zoe's R-Link multimedia system. The press release stated:
R-Link uses IQ routes and maps from TomTom. It also offers LIVE Services, including TomTom HD Traffic – giving drivers the fastest route to their destination based on the latest traffic situation. TomTom HD Traffic provides highly accurate traffic information for the whole road network including exit roads, slip roads and minor roads, which are not covered by competing technologies.
Chinese Copy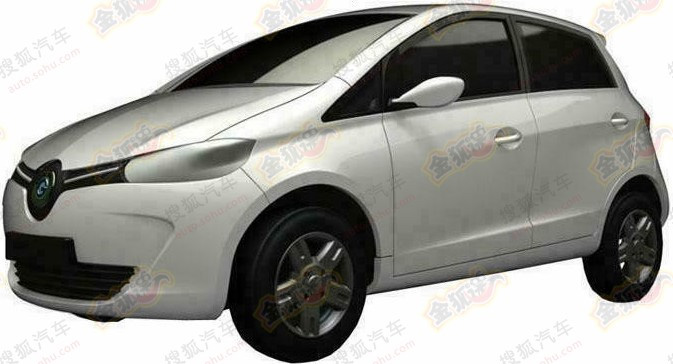 Just days after the Zoe launch came news that it had been cloned in China. The 'Greenwheel J0' was originally revealed on the Sohu.com site on 15 March and then re-reported on a number of English language sites, such as Car News China.
Testing in Australia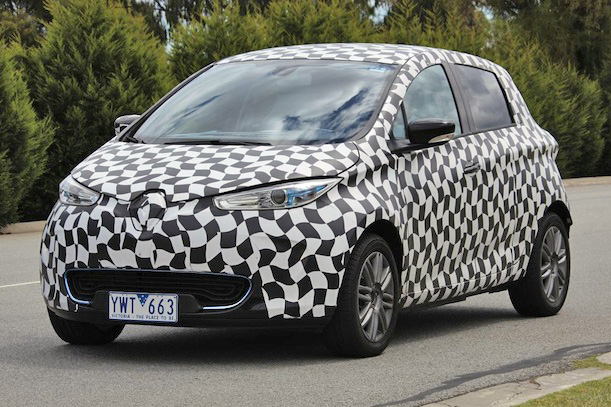 At the end of the month it was reported by Australian car sites Car Showroom and Car Advice that the Zoe was being tested for their market. A disguised version was flown in for engineering tests, accompanied by a team of engineers, and was seen on the road in Melbourne and Perth.
Justin Hocevar, the boss of Renault Australia, was quoted as saying:
The aim of testing the new Zoe in Australia is to ensure we are responding to the specific demands of the Australian market – from daily driving to cooling systems for our climate.
Winter Testing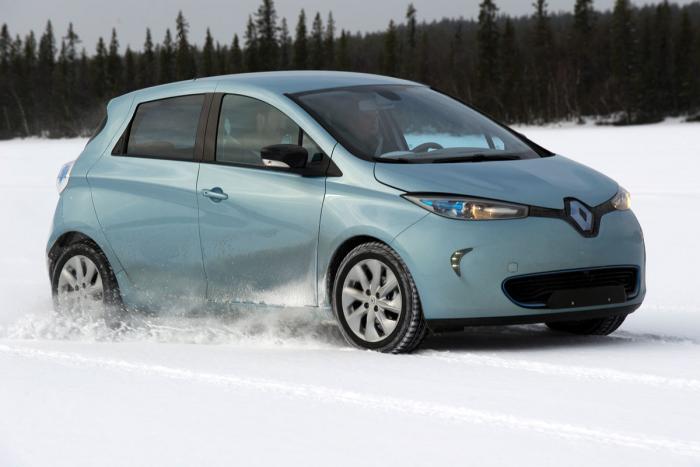 At the same time as one Zoe was experiencing the heat of Australia another was undergoing winter testing in Sweden. The engineers from Renault were accompanied by journalists from Auto Express who provided one of the earliest driving reviews of the production Zoe – on the whole a very positive one:
Because the batteries are mounted under the floor, and in the middle of the car, stability is excellent and body roll minimal. The forgiving suspension deals well with rutted snow – so we can assume the Zoe will be every bit as relaxing to drive around town as the Leaf.