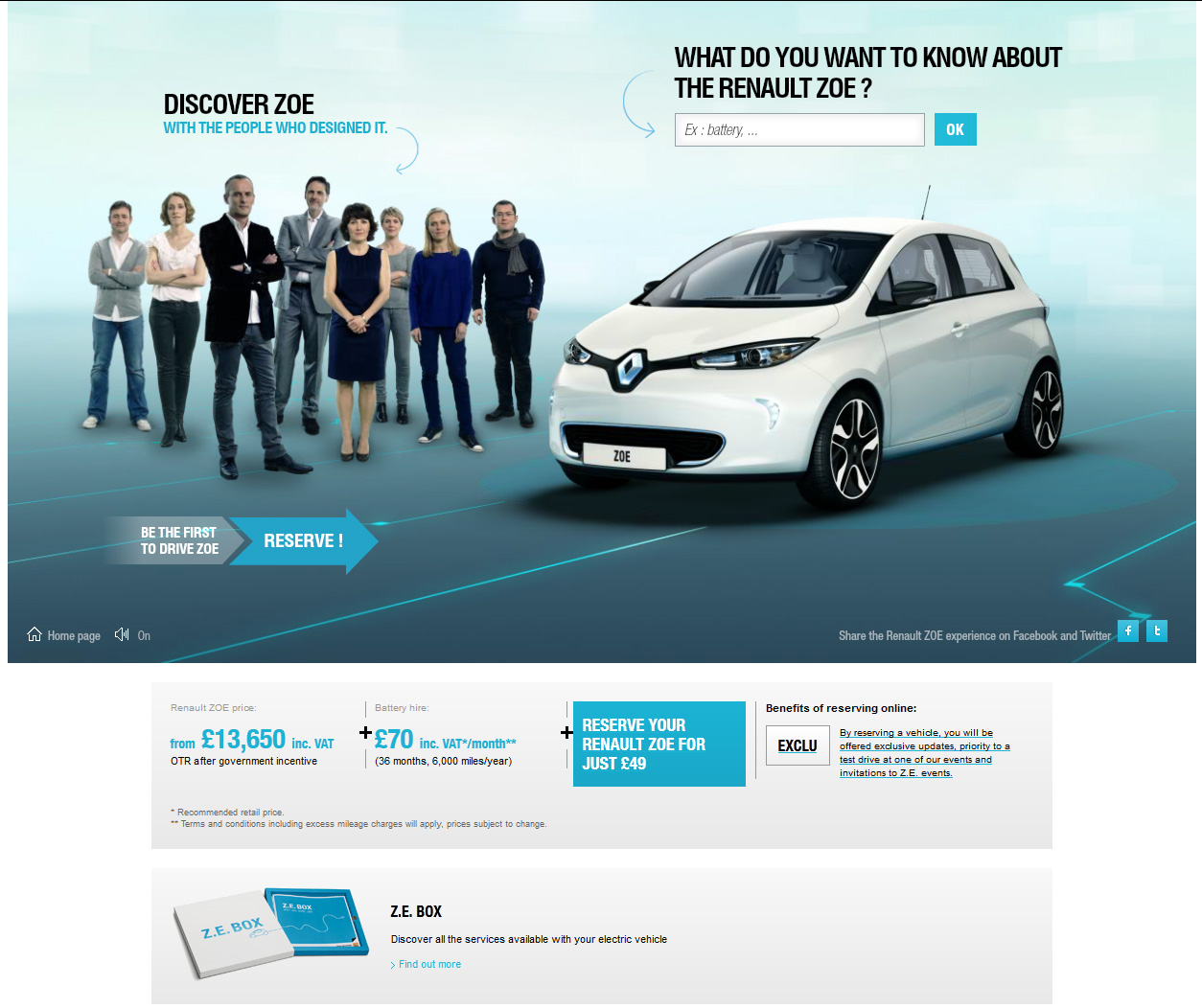 On 1 May 2012 I took the plunge and registered for a Renault Zoe. I had toyed with the idea for a couple of months – in fact I don't know why I took so long to decide. The process is simple (in the UK at least) – just follow the link on the Renault website (shown above). You get a small popup windows that says:
View the benefits of reserving online
Become a member and benefit from exclusive advantages such as:

A dedicated e-newsletter with exclusive content
An online area dedicated to all those who have reserved a Z.E.
Visuals never revealed to the public
Videos with tips from the people who designed ZOE.
Hot news
Exclusive goodies
For just £49, reserve a Renault ZOE and join the Z.E. community!
along with a link to detailed Terms and conditions. You then get to the 'configuration' screen where you choose the options you want on your Zoe: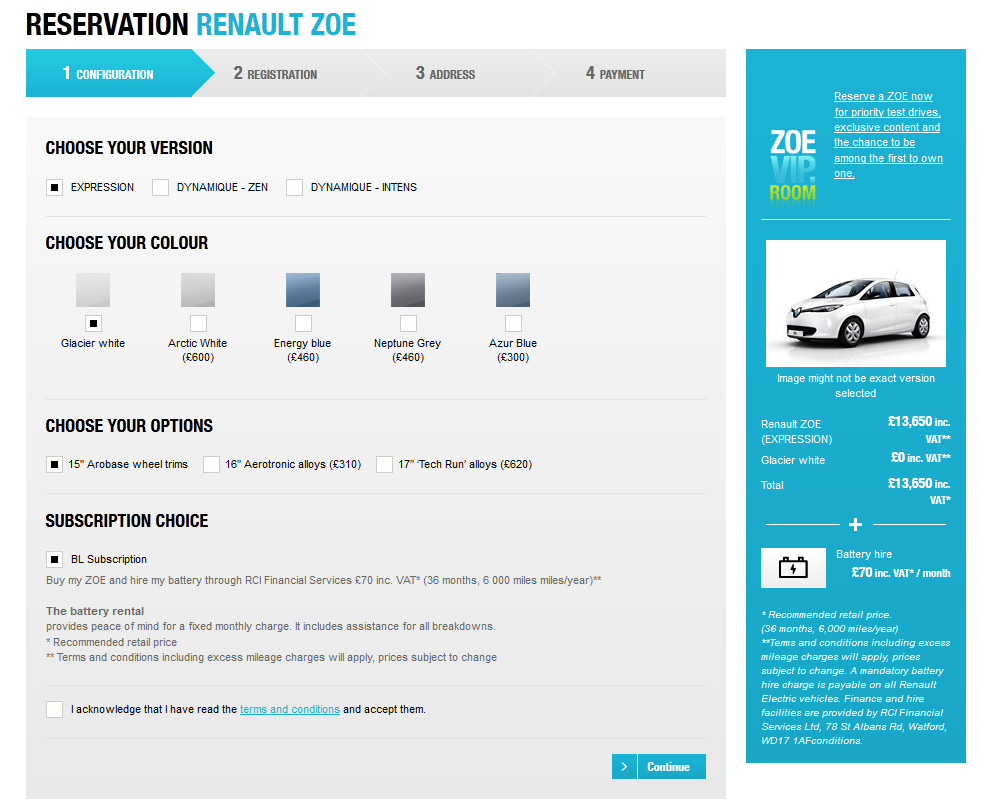 The options are:
Zoe Version

: Expression, Dynamique – Zen or Dynamique – Intens (more on these elsewhere on the site)

Colour

: Glacier – White (no charge), Arctic White (£600), Energy blue (£460), Neptune Grey (£460) or Azur Blue (£300)

Wheels

: 15″ Arobase trims (no charge), 16″ Aerotronic alloys (£310) or 17″ 'Tech Run' alloys (£620)
The only choice for the battery hire is the 'BL Subscription' of £70pa for 36 months, 6000 miles/year – presumably this can be changed at a later date as it's a very low mileage for the average car owner.
Finally it remained to put in personal details and payment method. Shortly afterwards I got my confirmation by email: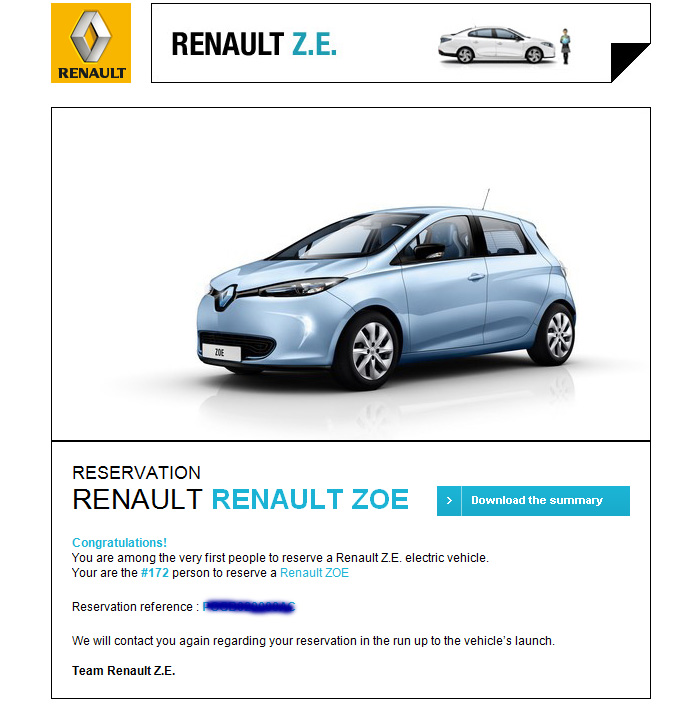 So I am officially the 172nd person to reserve a Renault ZOE (in the UK, I believe).