The page below was originally written in 2012 for the launch of the Renault ZOE and applies to the 22kWh ZOE. Newer ZE40 models have batteries about twice as large so will take about twice as long to charge as the times given below.
2012-2014 Renault ZOE Charging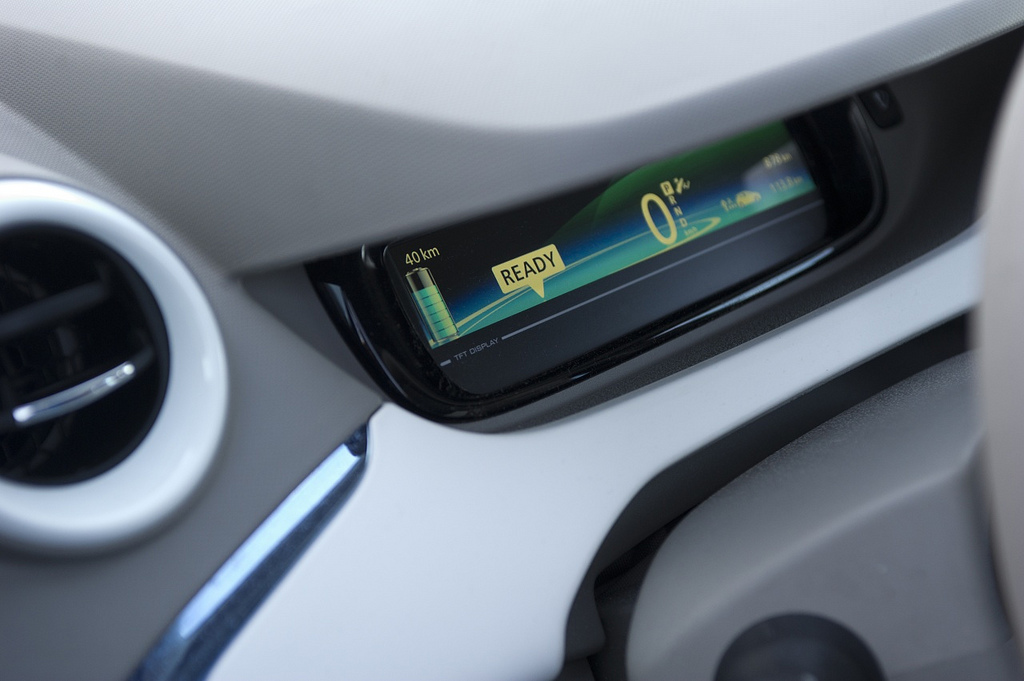 The Zoe has three methods of charging, considered here in terms of increasing cost and complexity but reducing charging time:
Standard Charge (typically at home)
Fast Charge (public charge station)
Rapid Charge (high power public charge station)
There is no standard terminology applied to these different systems, so anything above a standard charge is often colloquially known as 'fast charging', whereas sometimes a distinction is made between 'fast' charging (anything above a typical domestic supply) and 'quick' or 'rapid' charging (very high power, at typically about 400V). The terminology used here is consistent with that used by Renault on English language websites.
Standard Charge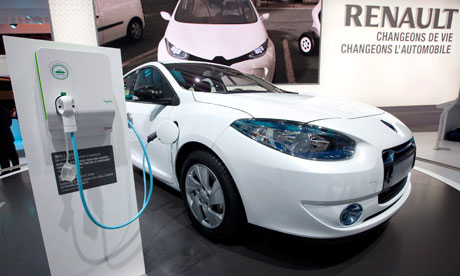 The most common method of charging by far is by plugging into a recharging point at home, typically in a garage. Usually this is done via a dedicated Electric Vehicle Supply Equipment (EVSE) wall box, but can be done occasionally using a charge cable plugged into a standard domestic socket.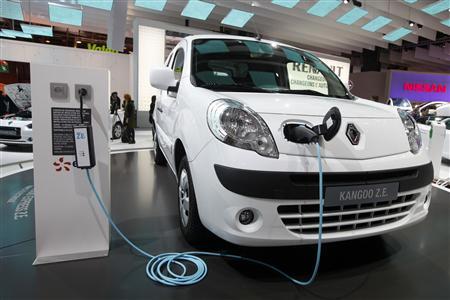 In Europe a standard charge would use 3-4kW power from a standard single-phase 230V grid supply. As well as home chargers, this would also be applicable to some public charge stations. A charge would typically take 6-11 hours, though where higher power is available (say 7kW) this could be as low as 3 hours.
Fast Charge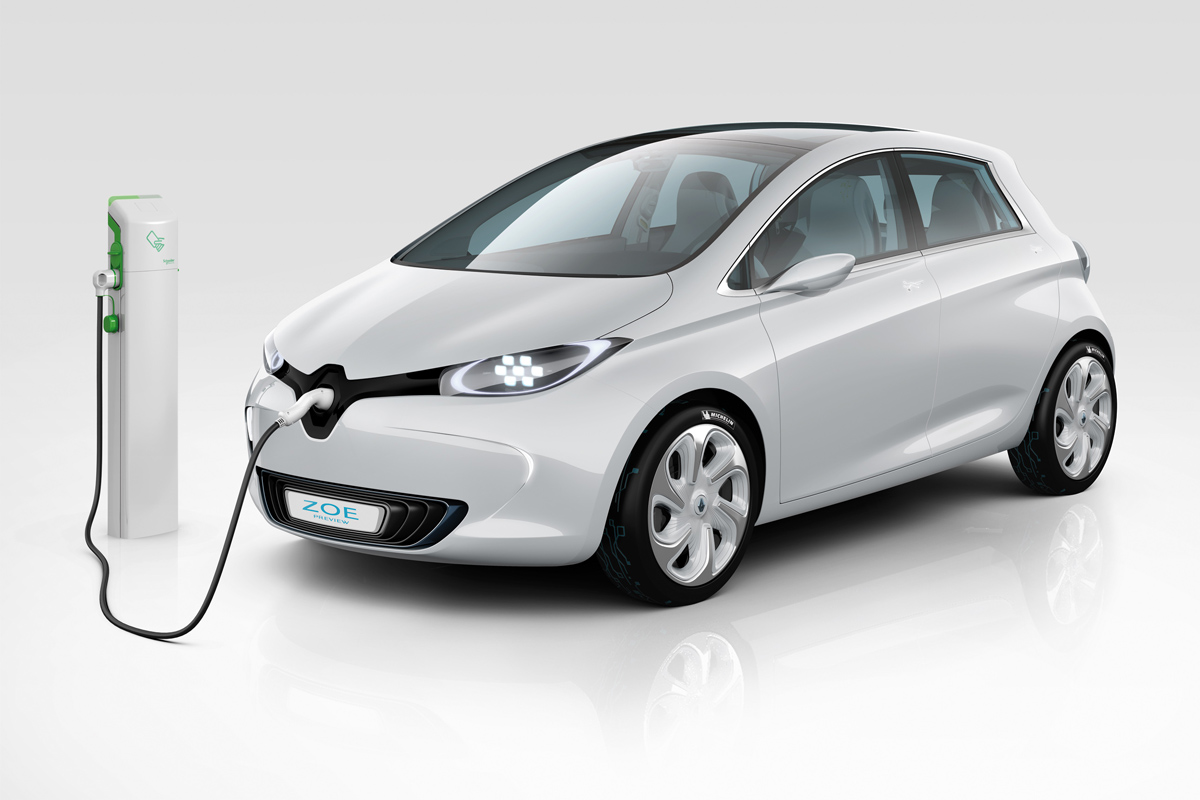 Some public charge stations can supply higher power by making use of a three-phase supply. They can provide up to 22kW and so charging time is reduced to about an hour.
Rapid Charge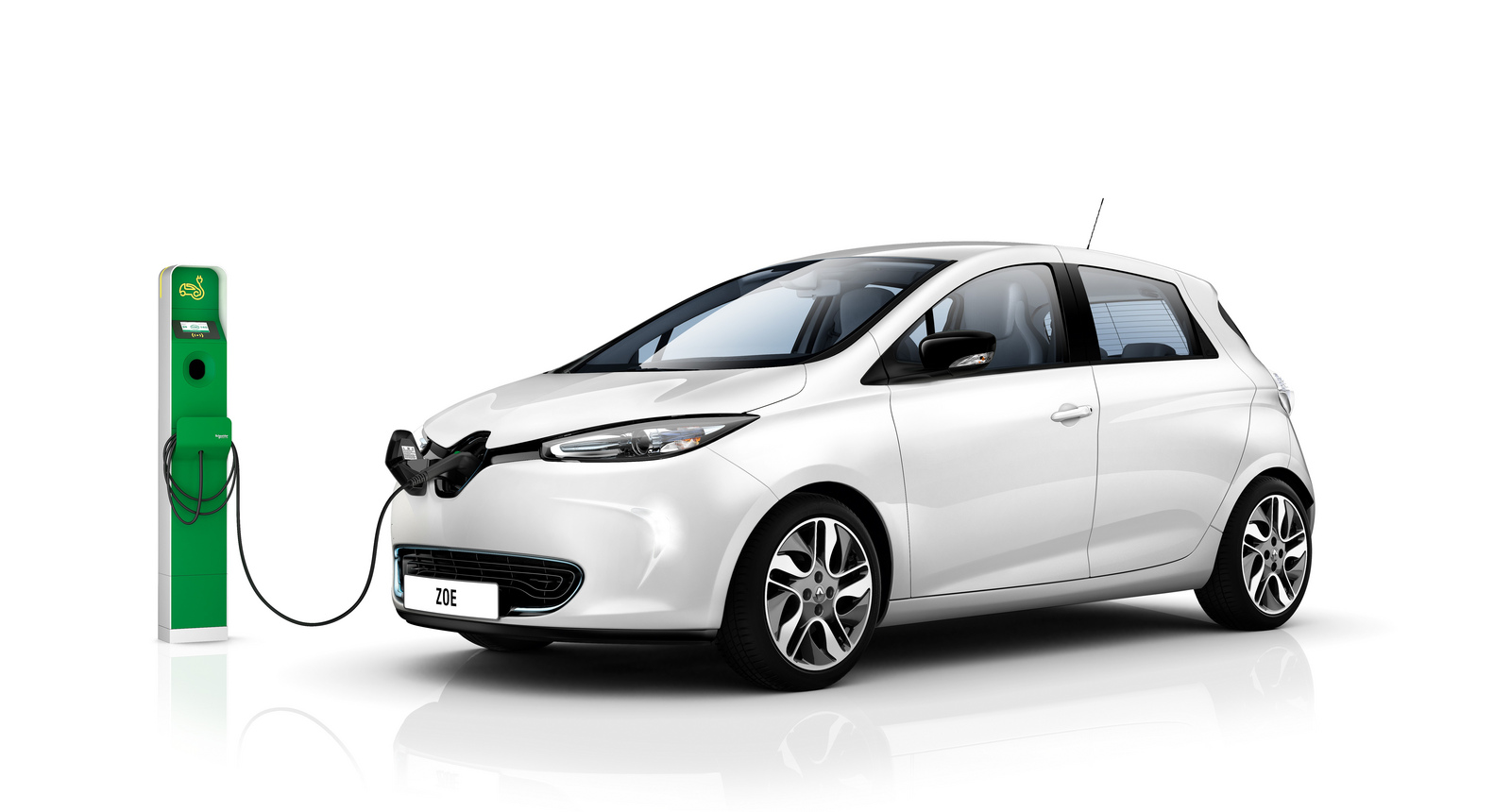 Some dedicated and specialised public charge stations can supply up to 43kW from a three-phase supply (e.g. Ecotricity charge points at motorway service stations and IKEA outlets). Charge time is reduced to about half an hour if the ZOE has the Rapid charge option, but because of the difficulty of completely filling a battery at high speed this is typically for an 80% charge.
Charging Times
To understand how charging times come about we need to consider some basic electrical theory, as follows:
Power (Watts) = Current (Amps) x Voltage (V)
Charge Time (hours) = Battery Capacity (kWh) / Power (kW)
In a three-phase system the power is simply three times the single-phase power. In Europe the Voltage is the standard supply voltage of 230V – this is true for our purposes whether it's a domestic single-phase supply (as used in the home) or the phase voltage of a commercial three-phase supply (as used in a public fast charge station).
The nominal battery capacity of the Zoe is 22kWh. Using the various power options gives us a table as follows:
| Charging Type | Phases | Current (A) | Voltage (V) | Power (kW) | Charge Time (hours) |
| --- | --- | --- | --- | --- | --- |
| Domestic socket | 1 | 10 | 230 | 2.3 | 9.5 |
| Wall charger - standard | 1 | 16 | 230 | 3.7 | 6.0 |
| Wall charger - high power | 1 | 32 | 230 | 7.4 | 3.0 |
| Fast charger | 3 | 32 | 230 | 22 | 1.0 |
| Rapid charger | 3 | 63 | 400 | 43 | 0.5 |
Some points to note:
All values are approximate.
All systems are assumed perfect, in fact power loss in the charging process means that charge times will be longer than these theoretical values, by perhaps 10%.
The rapid charge time of half an hour is for about 80% capacity, as discussed above, because the charging process must slow down as the battery fills up.
Connectors and Cables
The charging point for the Zoe is at the front, in the nose under a flap that carries the main Renault logo. The flap can be opened via a switch on the dashboard or via a button on the remote control keycard. This reveals the port, with a 'Z.E.' (Zero Emissions) logo illuminated in blue above it. The port has a dust cap that then needs to be opened before a charging cable can be connected.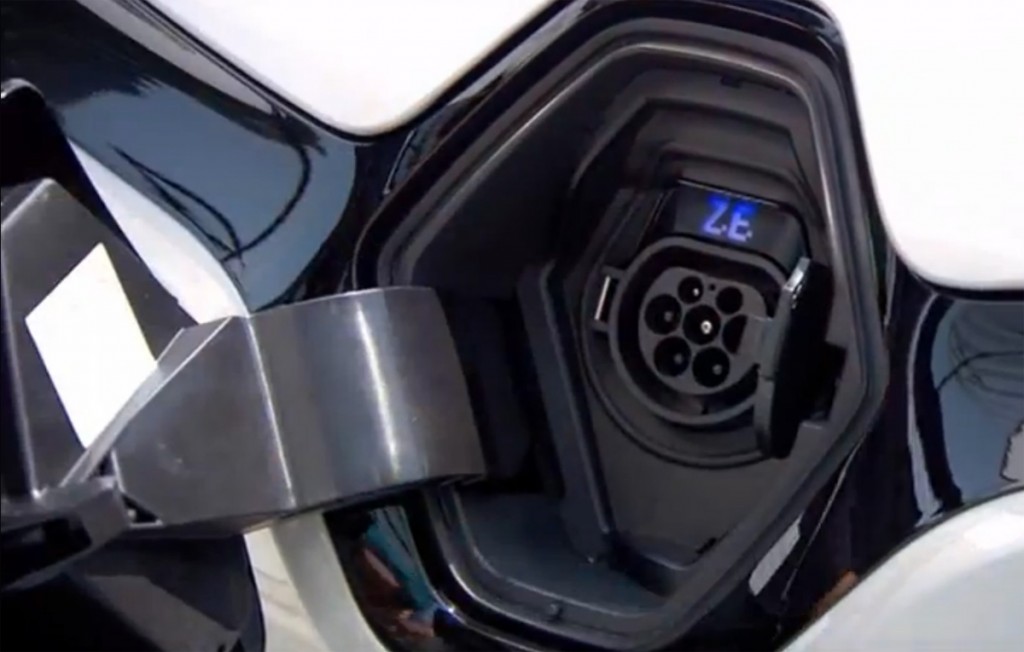 The connector is known as a Type 2; however, the design was originally created by Mennekes (a developer of the German standards for charging couplers) so the connector is often referred to colloquially as a 'Mennekes', or sometimes 'Mennekes Type 2'.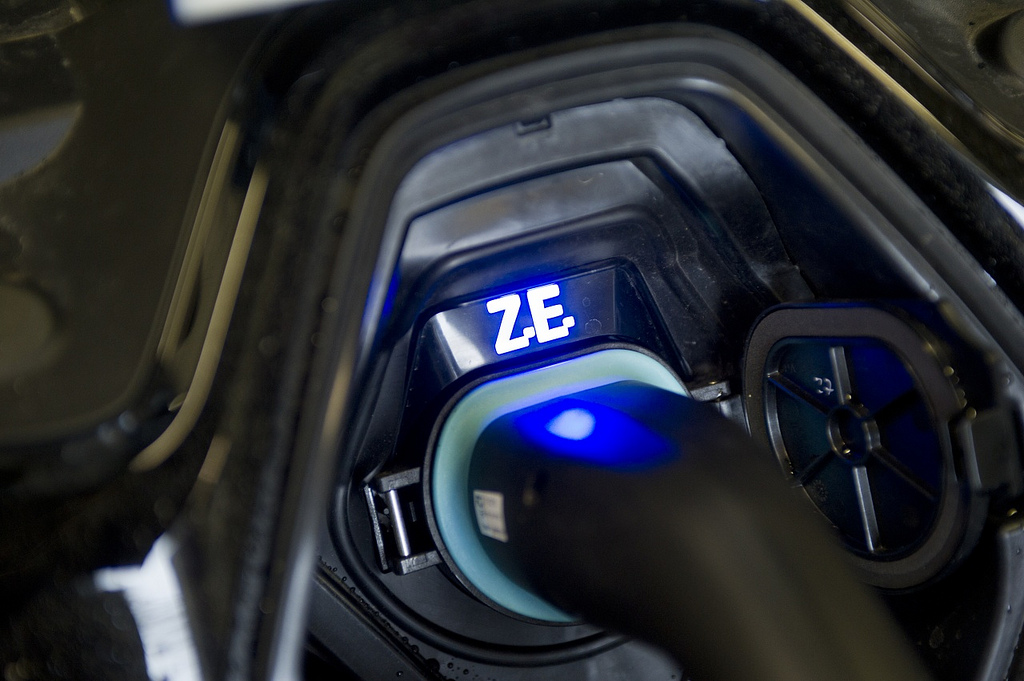 The Type 2 is an advanced design, allowing for AC and DC charging, at high power, in the same connector. The connector itself is also typically more compact than competing standards.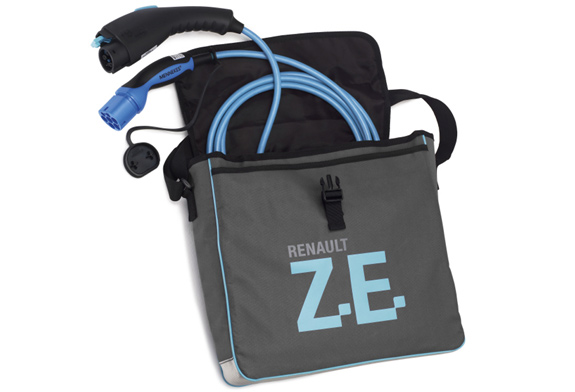 A standard cable for connecting to a charge station comes with the vehicle. An additional cable for occasional charging through a standard domestic socket is available at extra cost.