ZOE Takes Care of Passenger Comfort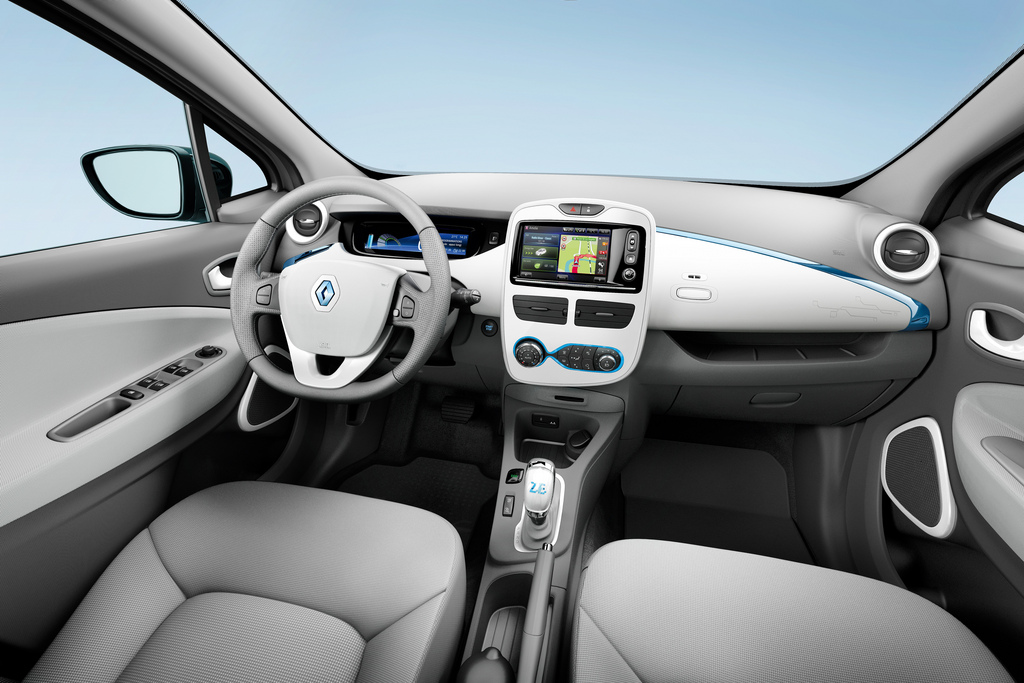 ZOE Set the right temperature
With the pre-conditioning function, the cabin of ZOE is heated or cooled to the right temperature (set at 22°C) at the time specified by the driver. This function, which can be set from the car's R-Link tablet or remotely from a computer or smart phone, heats or cools the cabin of ZOE when the car is connected to a charging station. The energy required to reach the desired temperature is therefore drawn directly from the socket and not from the battery, thus maintaining the range of ZOE.
When the driver starts moving, the air conditioning or heating function simply maintains the set temperature without having to increase power to make up for a significant difference in temperature levels.
Even if ZOE is not connected, the pre-conditioning function can still be activated immediately, but only for a period of five minutes. This can be done in two ways:
pressing the dedicated button on the hands-free card,
via a smart phone or PC.
The air breathed by the occupants of ZOE is cleaner
An activated carbon particle filter purifies the air in the cabin, absorbing most unpleasant smells and pollutants.

Made up of electrostatic layers and activated carbon, the filter traps ozone, nitrogen dioxide, sulphur dioxide, toluene, benzene and hydrocarbon particles (dust, pollen). It also filters out contaminants of just a few microns in size, such as pollen or soot.
Intelligent air conditioning that does not dry the skin out
Extensive use of conventional air conditioning can make the skin feel dry. The air conditioning of ZOE automatically adjusts the level of humidity in the cabin for a more comfortable feel.
Cabin certified by TÜV Rheinland
TÜV Rheinland, a recognized, independent organization certifies that all the materials used to manufacture the cabin of ZOE fully respect the "TÜV Rheinland LGA Products GmbH".
These criteria were designed to minimize any risk of allergic reactions. The chemical components analyzed include:
volatile organic compounds,
any chemical substances that could cause skin or respiratory allergies,
smells,
Moreover, this certification also guarantees the efficiency of the pollen filter on ZOE against particles that could affect the purity and quality of the air.