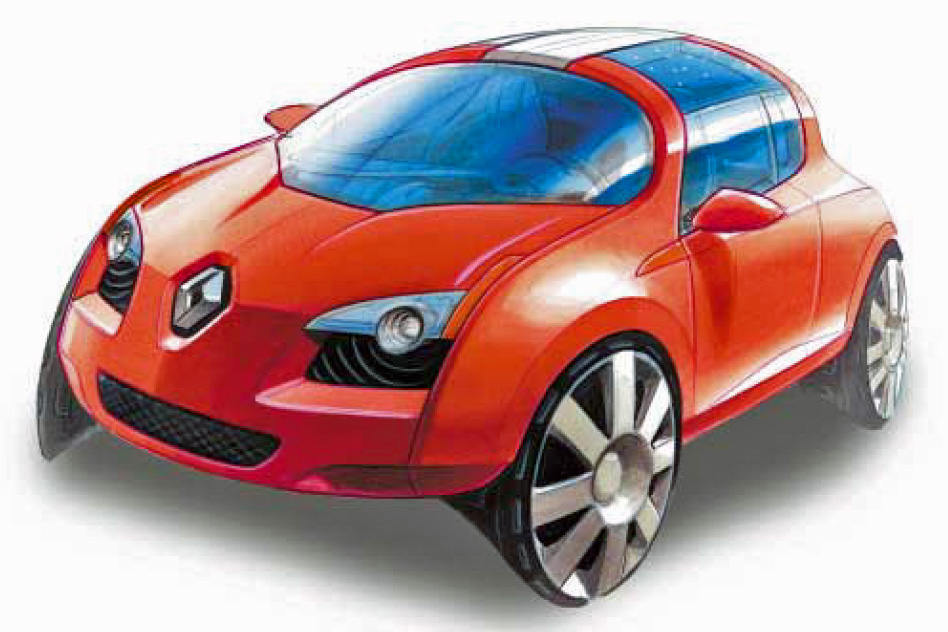 Zoé City Concept Car Specification
| | |
| --- | --- |
| Length: | 3.45m |
| Width: | 1.68m |
| Height: | 1.42m |
| Weight: | 950kg |
| Engine: | Four cylinder, 1.2 litre, 16 valve turbocharged Euro 4 compliant petrol engine |
Description
The Zoe was first shown to the public at the Geneva Motor Show in March 2005. Ahead of the show Renault issued a press release to publicise it, and described as its 'vision of a small, dynamic, upper-range urban car – a modern-day expression of luxury in a compact format'. The press release had arty illustrations and the usual marketing hyperbole about what appeared to be an almost futuristic concept for a city car. Patrick le Quément, Renault's Senior Vice President of Corporate Design, was quoted as saying:
"Zoé appeals through its mature, sensuous curves, its characterful frontal styling and hypnotic demeanour. Zoé is charm personified."
The vehicle shown at the car was somewhat more prosaic in looks, however, and was also powered by a fairly typical petrol engine. Nonetheless it contained a number of novel features that made it stand out from the crowd. Perhaps the most obvious was that it had only three seats. To achieve its short length of less than 3.5m the rear passenger area and boot were combined; behind the driver's seat was a storage area accessible from a rear hatchback, and this was divided by a curved partition from the third seat which was behind the front passenger.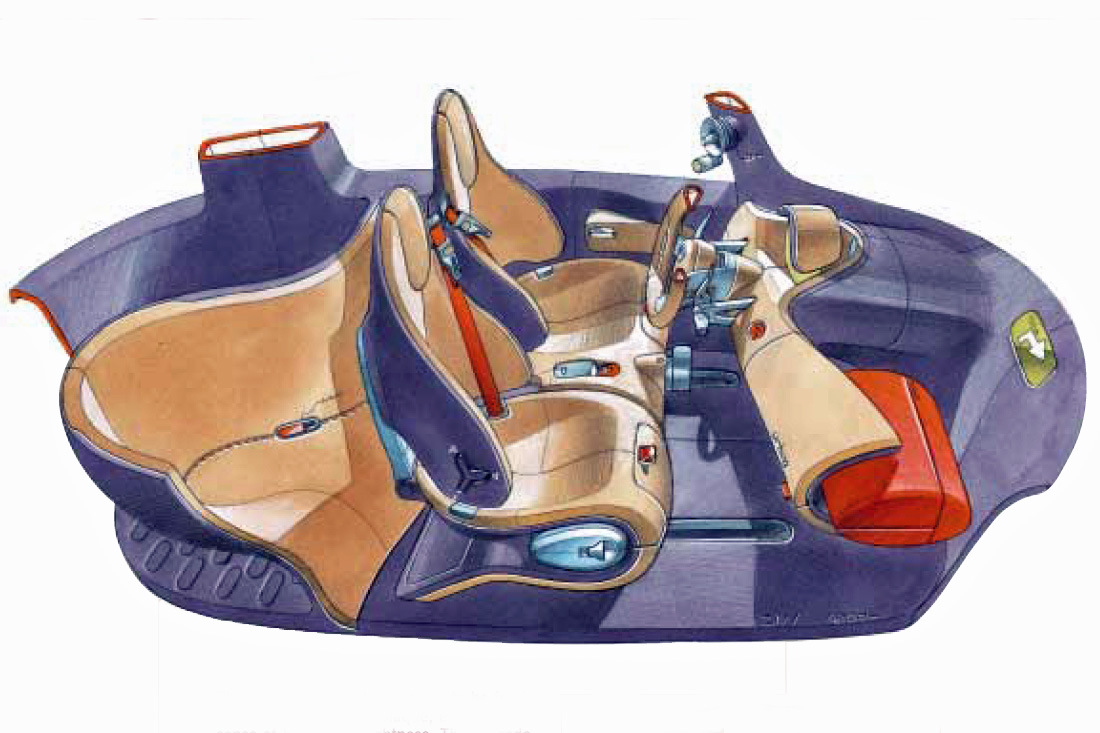 Other interesting features were also incorporated:

The passenger door was motorised, and its travel could be selected depending on whether access was required to just the front seat or also to the rear seat.
The glazed lateral part of the roof lifted up when either of the doors was opened.
The rear hatch had a motorised twin opening system, with the rear window and tailgate sliding into each other to keep overall height to a minimum.
The rear left quarter-light could be lowered so small items could be placed on the rear parcel shelf or in the boot.
The rear of the front passenger seat incorporated a built-in footrest for the rear passenger.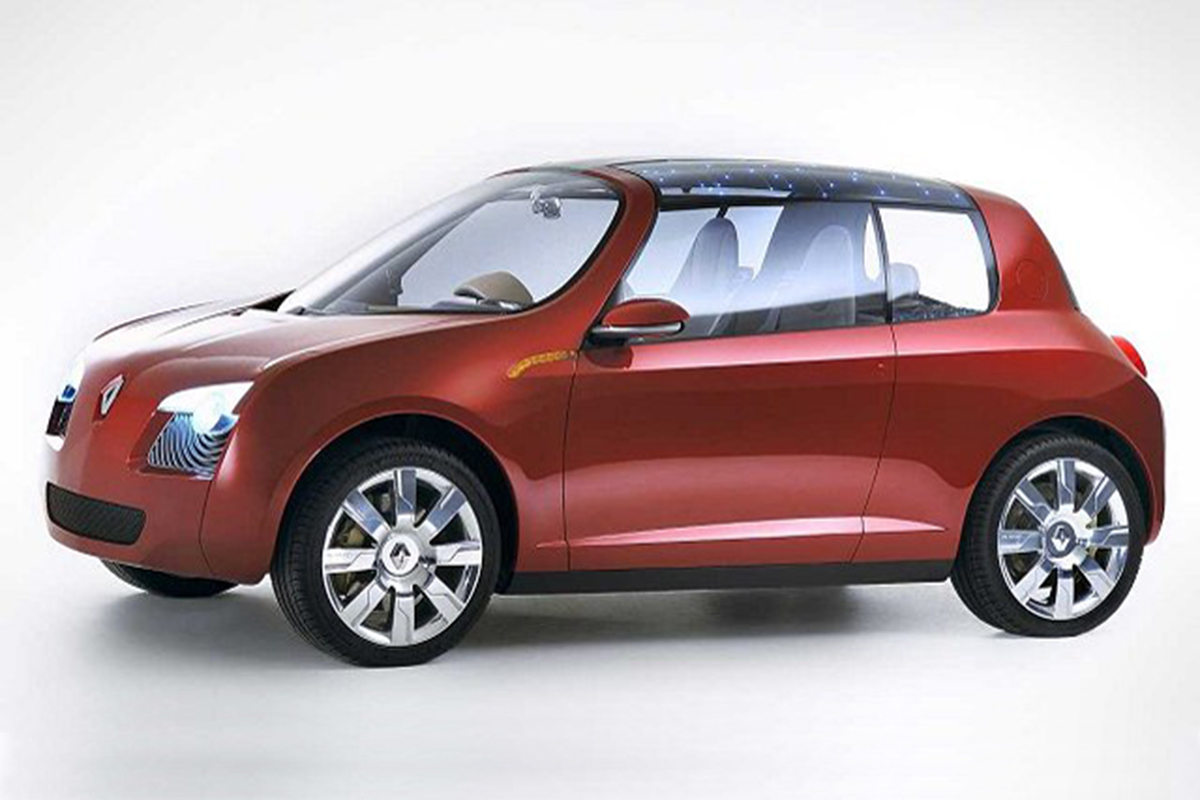 While the Zoé unashamedly made use of an internal combustion engine, it was nevertheless a nod to emissions compliance. It was a 1.2 litre, 16 valve unit that incorporated a turbocharger to produce a Euro 4 compliant engine. On the standard testing cycle it could achieve C02 emissions of no more than 140g/km.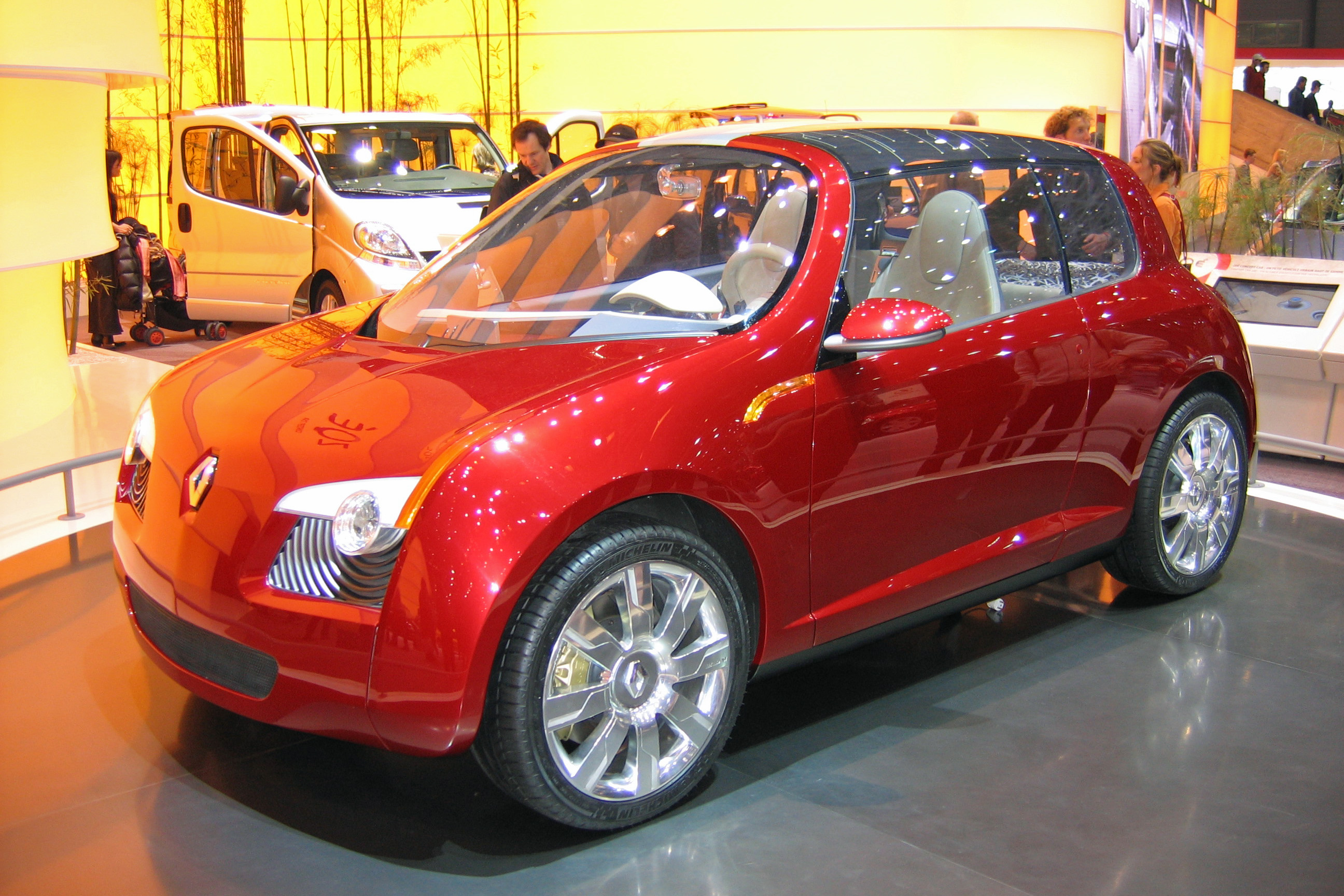 Links
Renault Press Release
Car Enthusiast
Car Pages
Videos