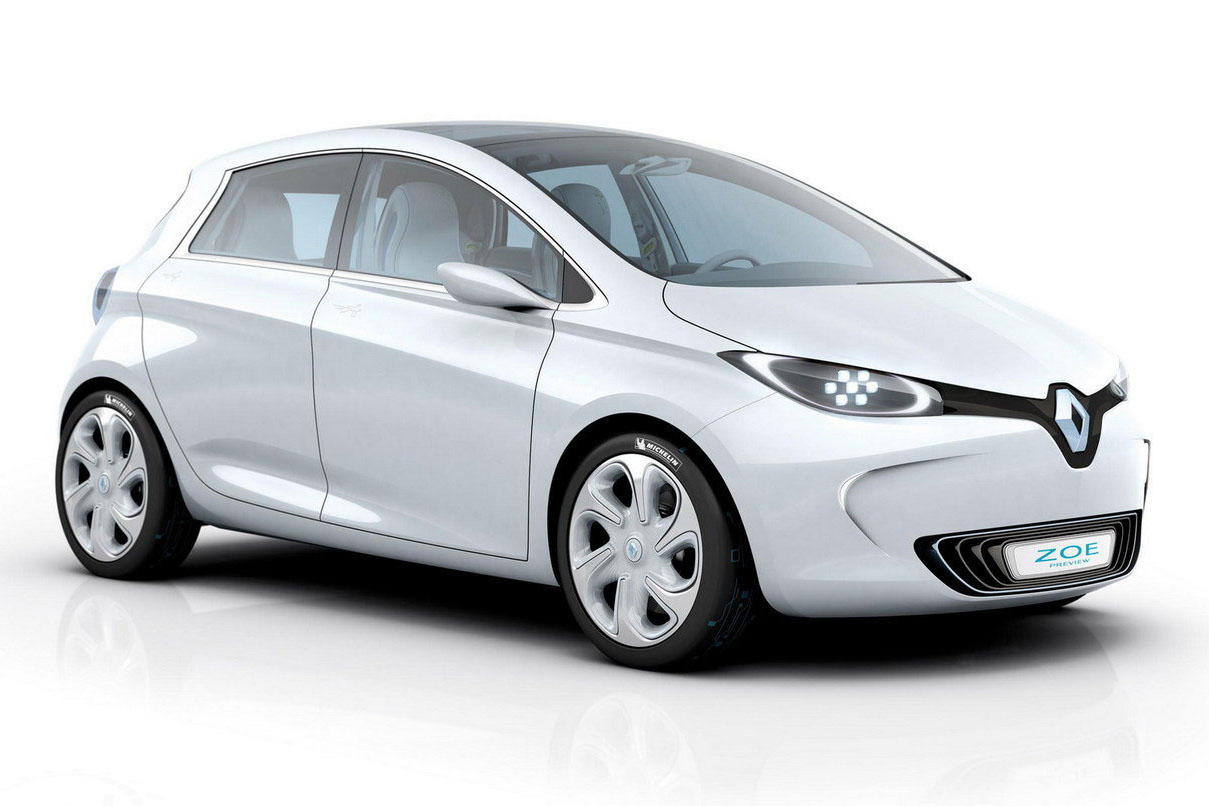 Zoe Preview Specification
| | |
| --- | --- |
| Length: | 4.09m |
| Width: | 1.79m |
| Height: | 1.54m |
| Weight: | 1392kg |
| Engine: | 60kW / 80hp electric motor |
| Range: | 160km |
Description
Renault presented the ZOE Preview at the Paris Motor Show in October 2010, and gave the public the first glimpse of what the production Zoe would really look like – stating explicitly that it was a 'near-definitive representation (90 per cent) of the vehicle that will be manufactured'. Comparing it with production photographs indicates that this description was true, at least in terms of looks. It is interesting to note, however, that its name had become 'ZOE Preview', with a capitalized 'ZOE'; Renault has continued to write it this way, though it is generally reported by third parties as 'Zoe'.
In the press release for the show Renault described the ZOE Preview in the following terms:
"RENAULT ZOE PREVIEW: THE RELAXING, ZERO-EMISSION EVERYDAY CAR

ZOE Preview benefits fully from Renault's electric vehicle expertise:

It combines specific electric vehicle features (fully-integrated battery, compact motor) with range management and optimisation aids
It packs everything expected of a B-segment car, including a roomy interior, a spacious boot, manoeuvrable handling in built-up areas, reassuring road holding when motoring out of town and, of course, attractive looks.

Renault ZOE Preview's fluid, sensuous lines demonstrate that electric cars can not only be attractive but that they can also be enjoyable daily drivers."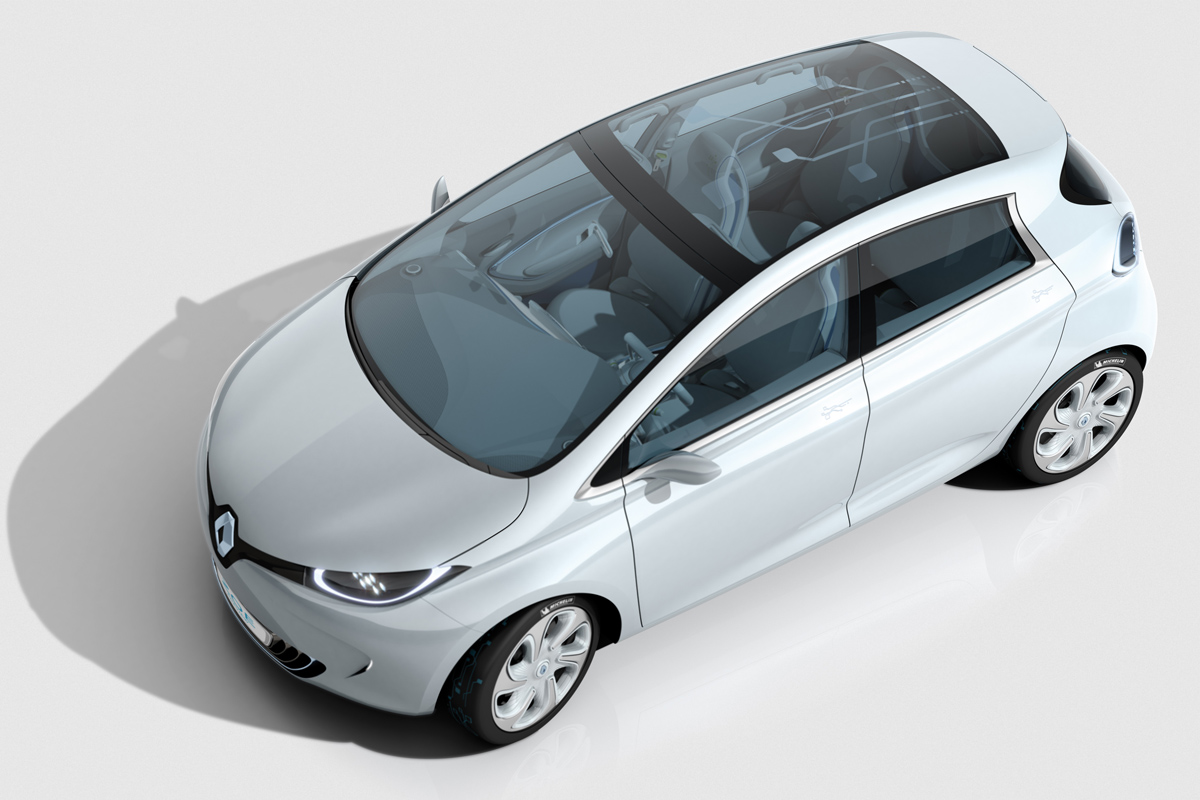 The two features emphasised were the battery charging options, and its 'spa car' credentials 'for the ultimate relaxing ride'.
The ZOE Preview's battery could be charged in three different ways:
Standard Charge: The most common method, typically at home or at a publically-accessible charging point. A full charge would take between 6 and 8 hours.
Fast Charge: In emergency, when the battery needs to be charged quickly, it can be connected to a public fast charge point. This would give 37 miles range in less than 10 minutes or 80% battery capacity in 30 minutes.
Quickdrop Battery Exchange Stations: In some countries (such as Israel and Denmark), Quickdrop battery exchange stations would be available and allow the change of a depleted battery for a fully charged one in just three minutes.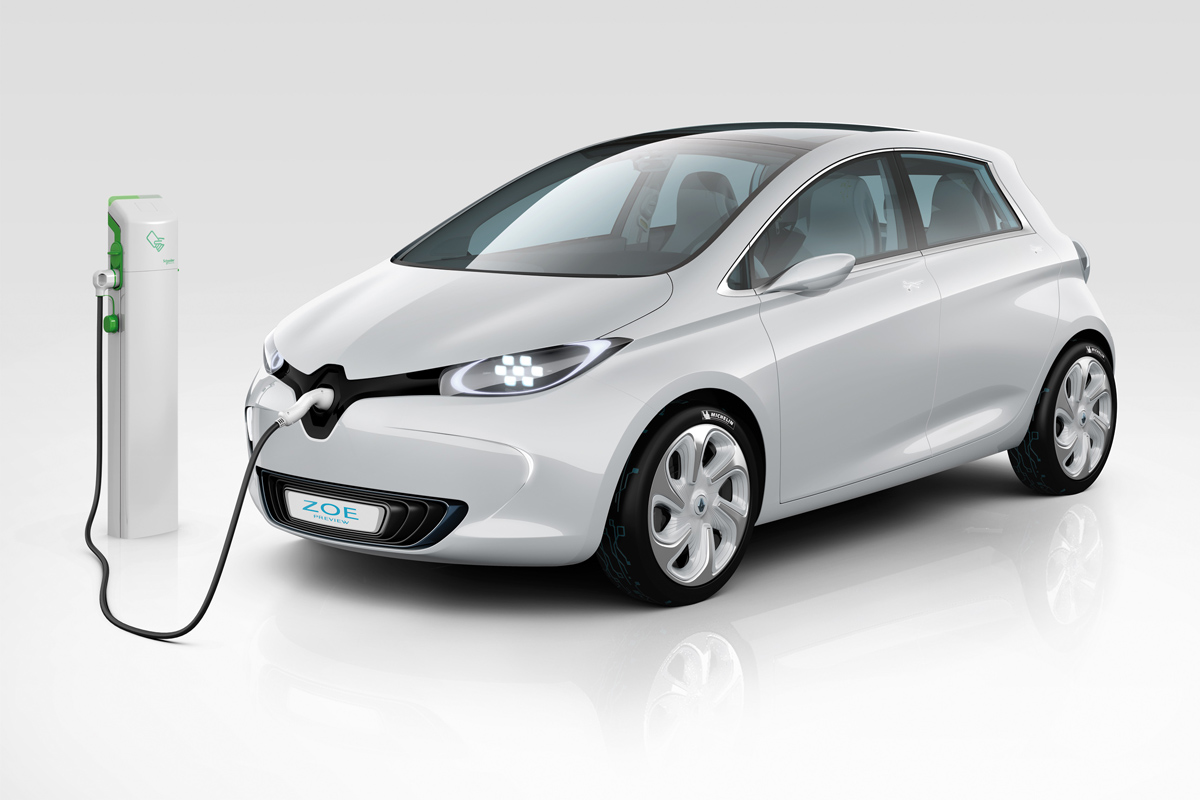 The ZOE Preview incorporated five different spa features for the occupant's wellbeing:
Skin hydration: conventional air conditioning systems can have a dehydrating effect on skin during longer journeys, but ZOE Preview's smart climate control system automatically adjusts the humidity level inside the car to optimise the comfort of its occupants.
Detox effect: a toxicity sensor monitors air quality and automatically closes the air vents if necessary. Harmful substances are trapped in the cabin filter to ensure that cabin air stays clean at all times.
Stimulating or relaxing scent diffuser: an electric system actively releases different scents depending on the needs of the moment (e.g. a relaxing fragrance during the drive home from work, or a scent to stimulate driver vigilance when travelling at night).
Audio ambience: special music was selected in partnership with specialist agency Creative Diffusion to 'harmonise the audio and relaxing experience' inside the car.
Light therapy: the central screen exudes a light that 'stimulates the energy of occupants and further enhances the impression of wellbeing'. This feature forms part of a joint-project with the light therapy specialist, Philips.
The first three were developed in association with Biotherm, the skin biology brand of L'Oréal's Luxury Products Division, and echoed the spa features in the Zoe Z.E. Concept.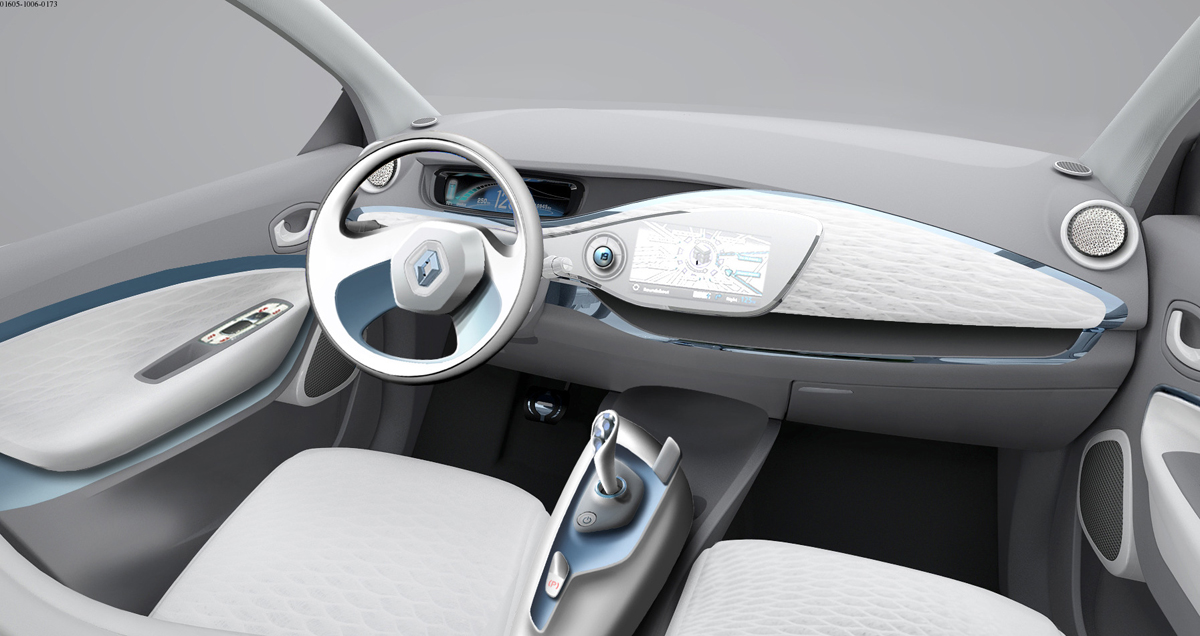 Overall the ZOE Preview was a significant design, Renault's first dedicated production-ready electric car, combining stylish looks and large interior space with good performance (0-100 km/h in 8.1 seconds). It also had an impressive range of 160km (100 miles) – this was due in part to good aerodynamics (with a coefficient of just 0.29) and special tyres developed in partnership with Michelin. An early review by Autocar was overall very complimentary, on the assumption that the noisiness and hard ride of their review vehicle would be fixed in the production version.
Videos