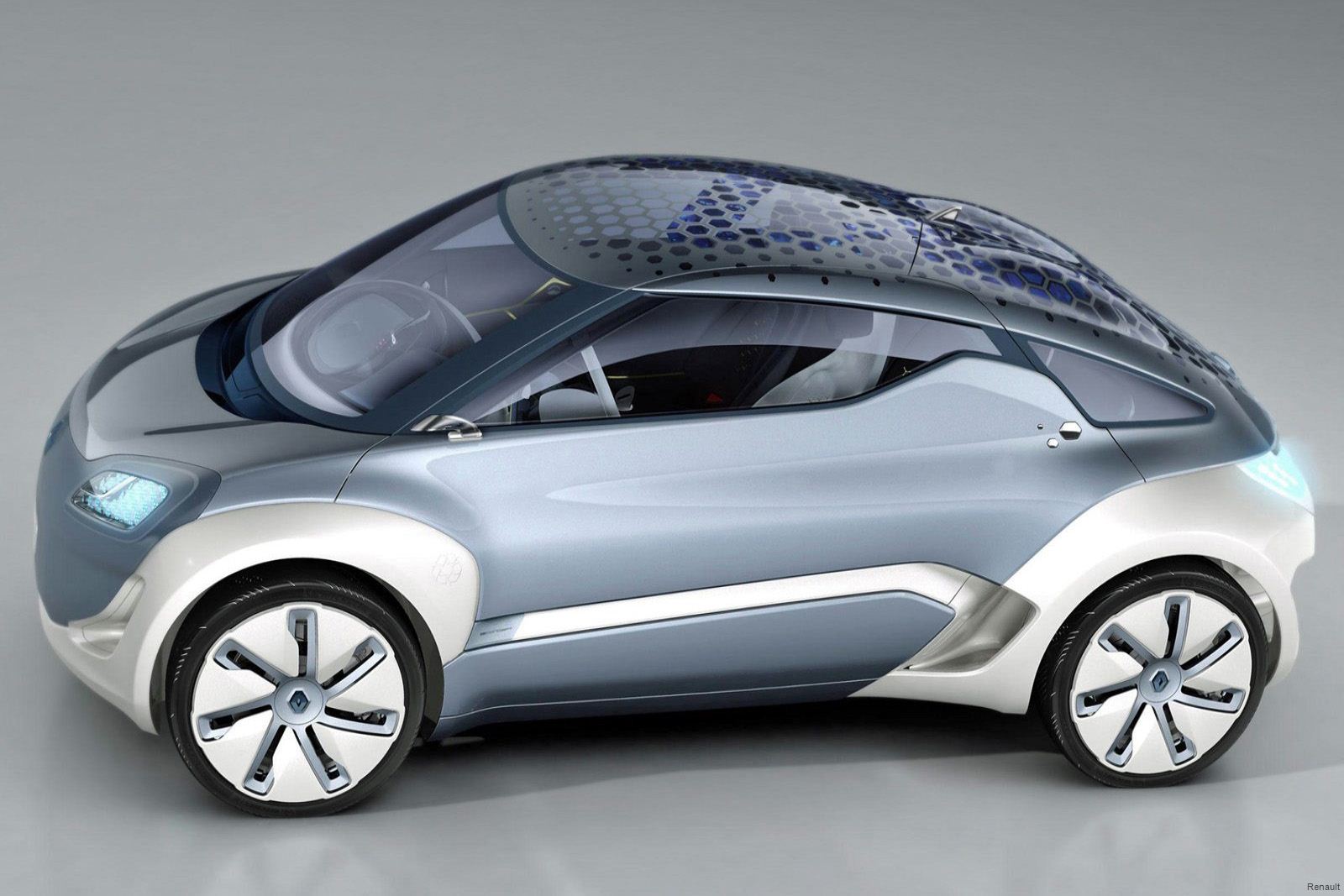 Zoe Z.E. Concept Car Specification
| | |
| --- | --- |
| Length: | 4.1m |
| Width: | 1.84m |
| Height: | 1.52m |
| Weight: | 1400kg |
| Engine: | 70kW / 95hp electric motor |
| Range: | 160km |
Description
The Zoe Z.E. (Zero Emissions) Concept Car of 2009 was a very different vehicle from the City Car of just a few years earlier and was the true ancestor of the current Zoe, being the first generation of the Zoe family line that used an electric drivetrain. Nonetheless it originated from much the same requirements for an urban vehicle, as can be seen by Renault's own description of it as:
"a compact, versatile car aimed at motorists who use their vehicle for short journeys on a daily basis and who seek a comfortable, relaxing drive in a personalizable cabin."
The new Zoe had a futuristic look, due in part to its very aerodynamic shape – an important consideration for an electric vehicle with limited range. It was larger in all dimensions than the previous vehicle, though still relatively small at just over four metres long. It was powered by a 70kW electric motor developing 226Nm of torque, and it had three ways of 'refuelling': a standard charge in 4-8 hours, a quick charge in 20 minutes, and a battery swap at a dedicated exchange station.
The Zoe Z.E. had many unusual features in line with its futuristic looks and concept status:

The front featured scissor doors, while rear access was through butterfly-style doors (both for the passengers, and to reach the boot).
Rearward vision was provided by two small energy-efficient cameras which transmitted images to the interior rear view mirror.
The dashboard included a range of touchscreen controls, and a TFT screen housed in a glass bubble.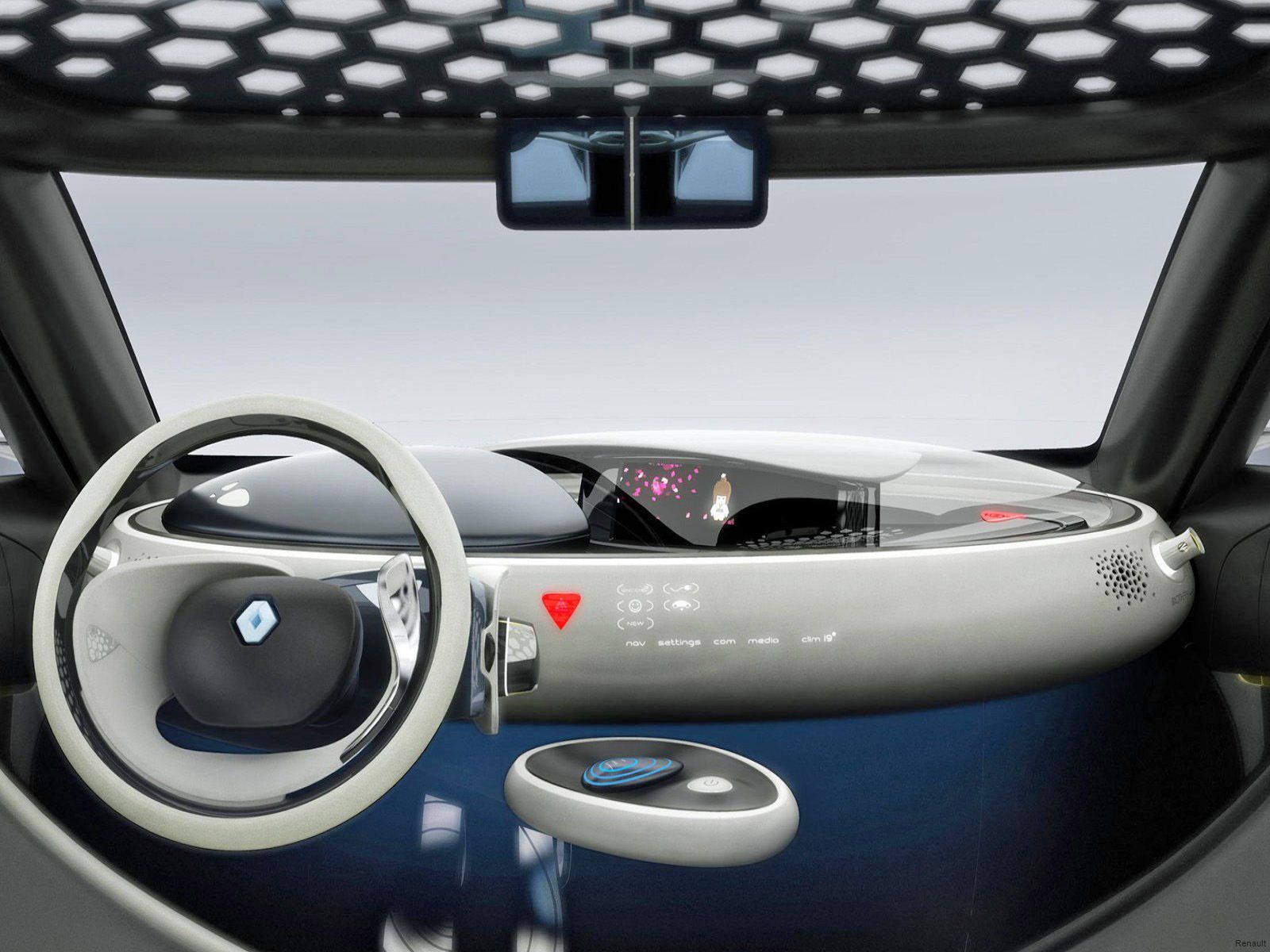 Information on the screen was presented by an avatar that could be personalised (male, female, downloadable from the internet) and which provided information such as traffic conditions, route and remaining range.
The roof was designed as an intelligent protective membrane to insulate the occupants from heat and cold, as well as optimising climate control by recovering energy via its honeycomb photovoltaic cells.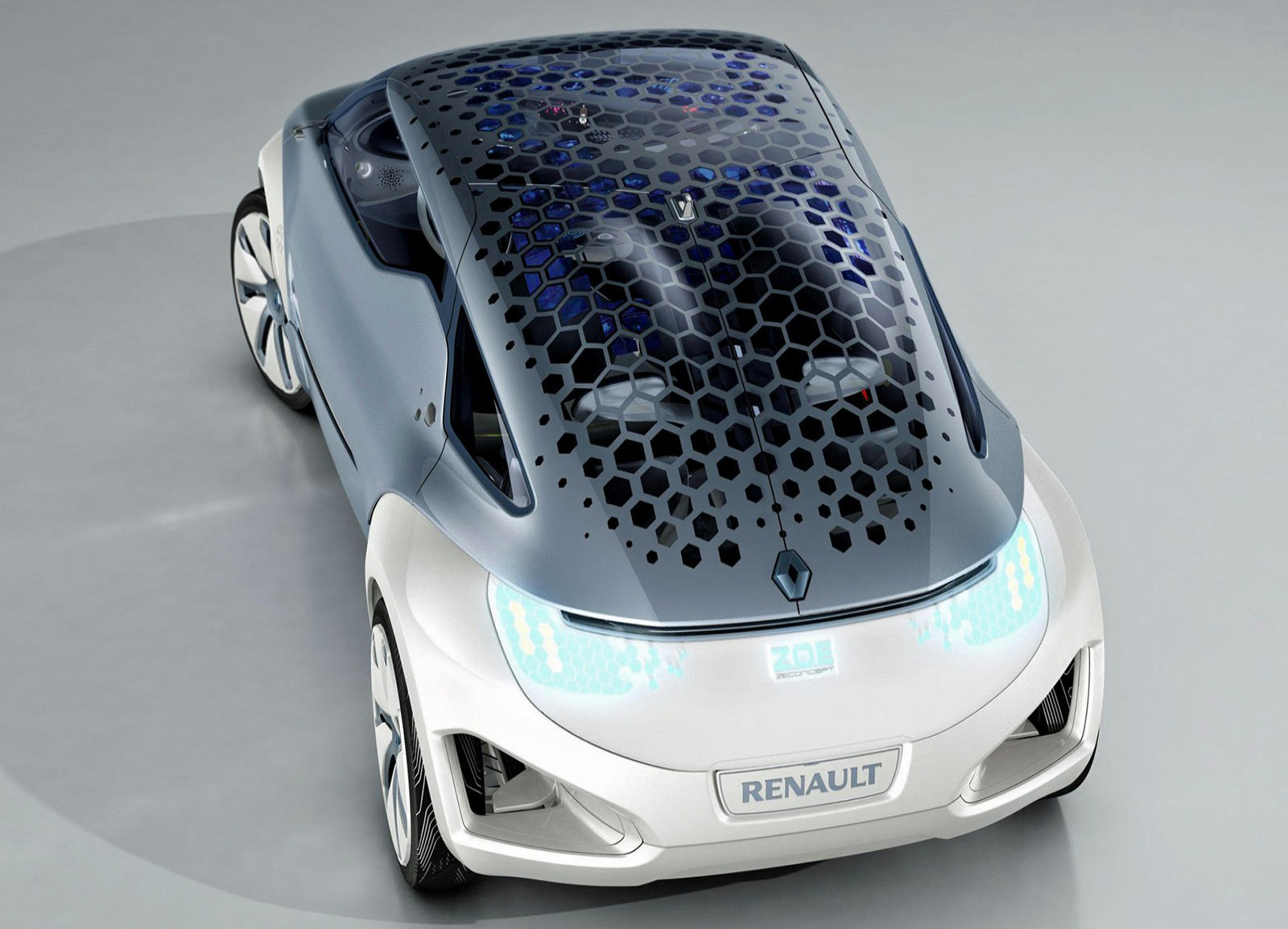 The hands-free key-card could be personalised, by fixing a chip to any custom object to enable automatic door locking and ignition.
An innovative L'Oréal 'Biotherm' climate control system included functions for hydrating (using small dashboard-mounted vaporizer sprays), detoxing (a toxicity monitor closed the air vents if required) and active scents (emitting essential oils).
Air intakes either side of the car channelled airflow to cool the batteries.
The front seat cushions resembled asymmetric pebbles in shape, and the seatbacks were attached to the roof.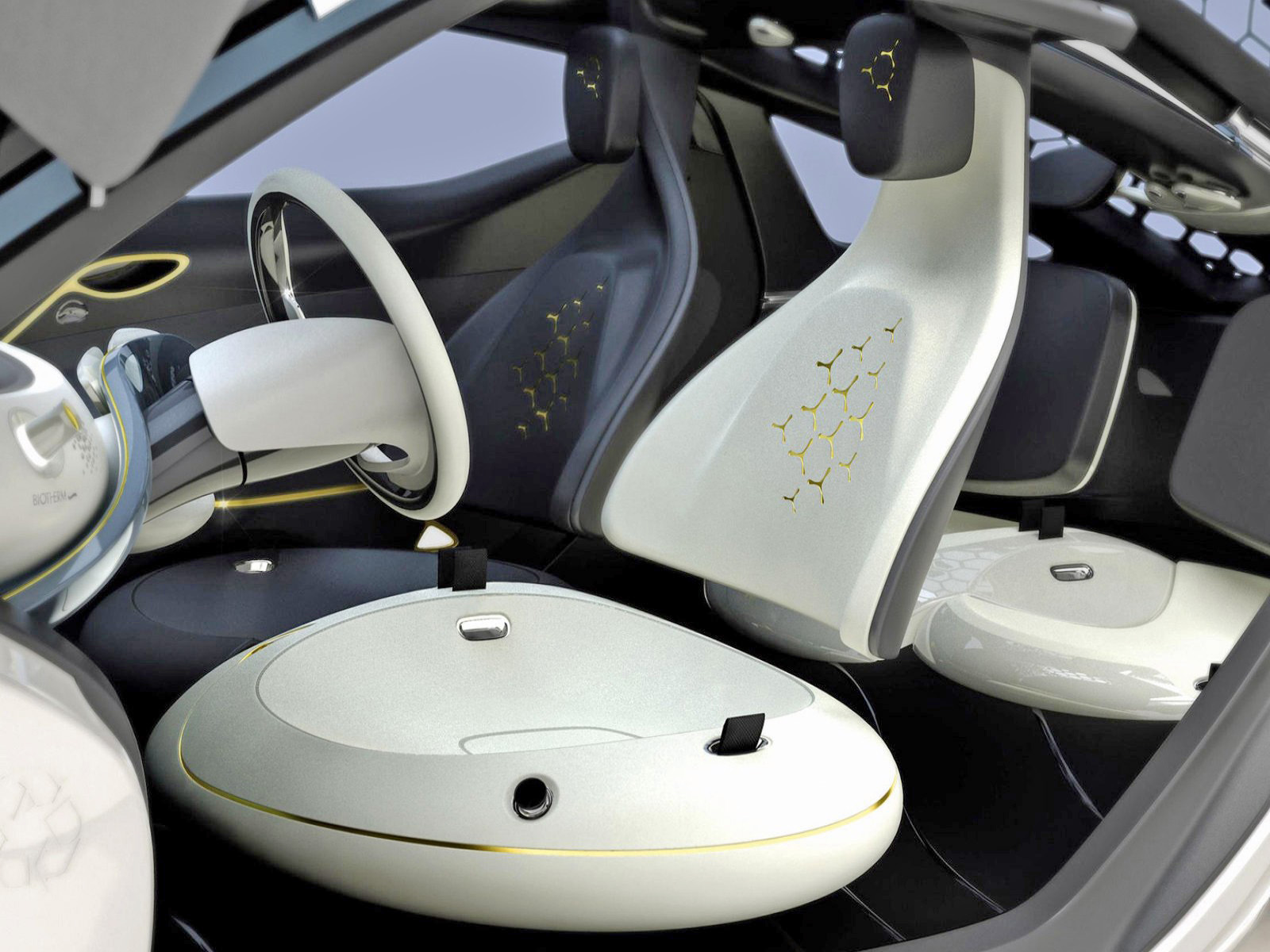 A retractable spoiler deployed at speeds in excess of 90kph.
The LED-equipped spoiler and the integrated light in the shark's fin-type aerial on the roof both served as brake lights.
At front and rear a shield of polyurethane gel protected the electroluminescent diode lights from small knocks.
The wheels were unusually large at 21 inches.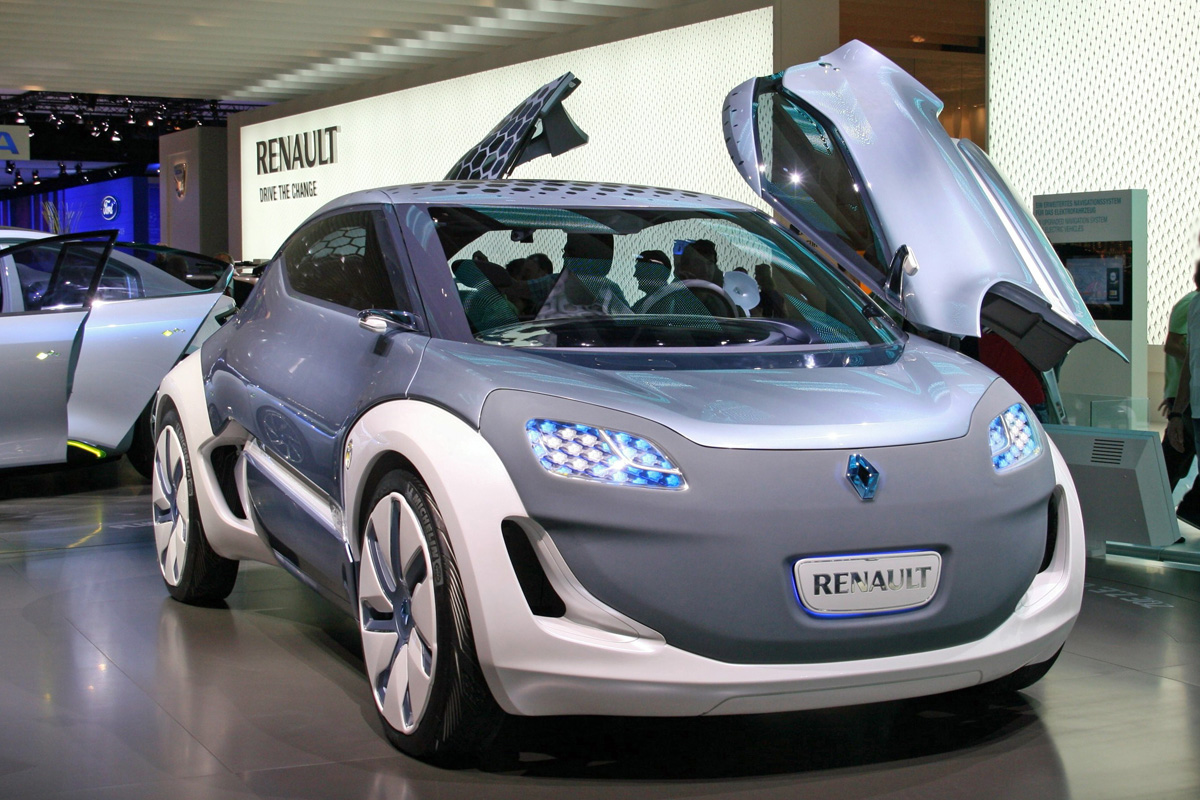 At the Frankfurt Motor Show in September 2009 the Zoe Z.E. Concept had its debut, and it was well received. It has continued to promote Renault Z.E. designs since, appearing as recently as January 2012 at the Detroit Auto Show.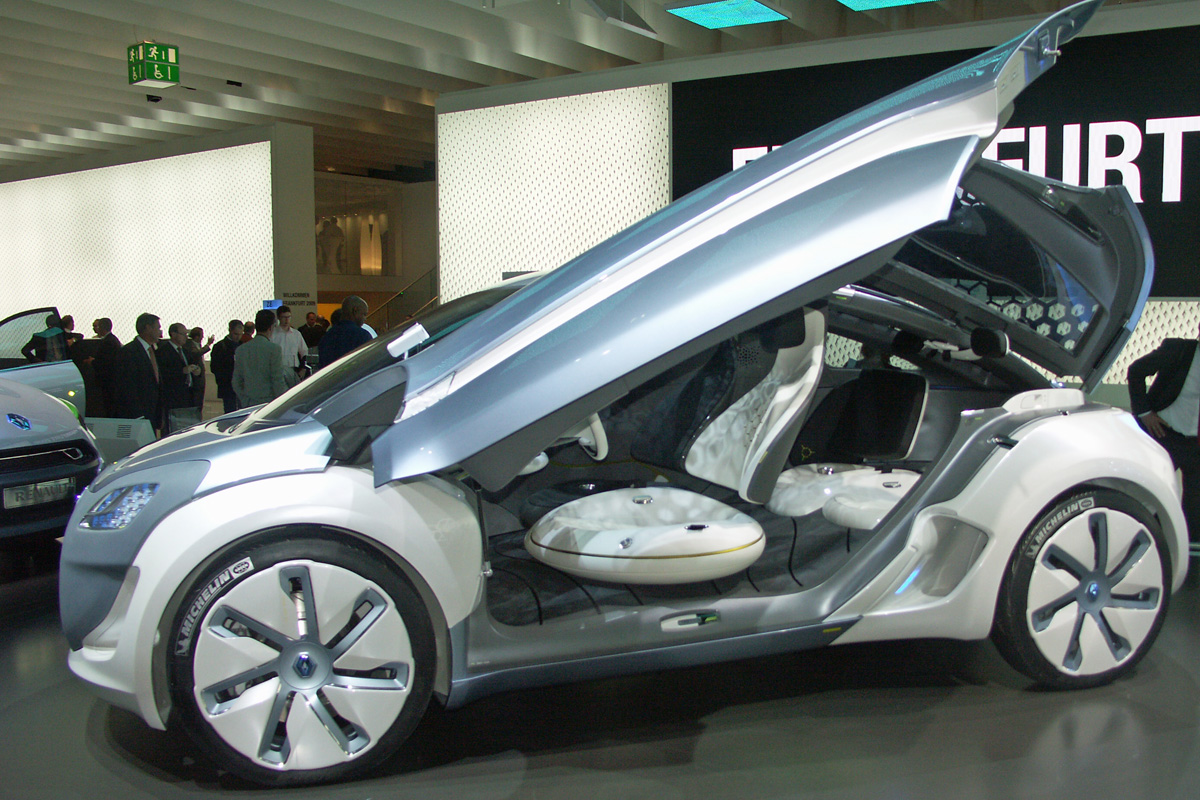 The Zoe Z.E. Concept was an important transition design from the City Car to the later Zoe designs. It replaced the original squat design with a more aerodynamic shape, it modified the novel seating and door arrangements, and it introduced an electric engine – the key feature of all future Zoe versions.
Links
Renault Press Release
Renault Blog
Car Magazine
Design Sketches
Detroit Auto Show
Videos