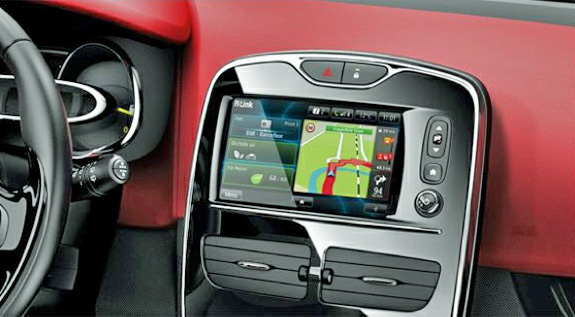 A good summary video of R-Link can be seen here:
Centre Console
Renault R-Link forms an integral part of the centre console's modern design and is extremely practical thanks to its large seven-inch (18 cm) touchscreen display. All its functions (navigation, radio, Bluetooth® telephony, audio streaming, music and connectivity to portable devices, connected services, 'eco' driving tips, etc.) are located in a single place, which makes it particularly easy and fun to use.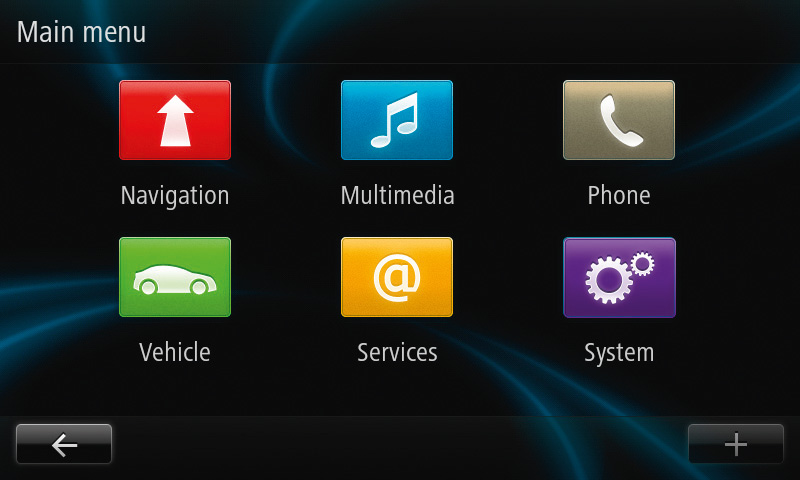 Renault R-Link has been carefully designed to ensure that information is available as and when it is required, which means the driver doesn't have to take his or her eyes off the road to use an array of portable devices, thanks to:

A large touchscreen display:

The seven-inch (18 cm), easy-to-use display was carefully designed by Renault to be practical and useful. Its clear graphics, straightforward menus and clear information make its different functions intuitive, fast, easy and safe.
The home page can be personalised. An exclusive feature of Renault R-Link is the fact that road maps are displayed along with information concerning traffic conditions, the music or radio station being played, 'eco' driving tips and COYOTE Series alerts, plus a clock and weather information. Contents can be personalised to permit swift access to favourite functions, destinations, telephone numbers, radio stations and the most frequently used applications.

A menu with six icons which provide easy access to the six main functions: Navigation, Multimedia, Phone, Vehicle, Services and Applications, and System.
Fingertip control or voice commands to access main functions, without the driver having to take his or her eyes off the road:

The touchscreen display permits fingertip control which doubles up with the steering column-mounted remote controls for the audio and telephone functions,
Intuitive voice commands make it possible to dictate the address of a destination for navigation purposes, for example, or to call up different functions using spoken instructions such as 'telephone', 'apps', 'send an e-mail', etc. The speech recognition function is activated by pressing a button on the steering wheel to make use of the technology both safer and more practical.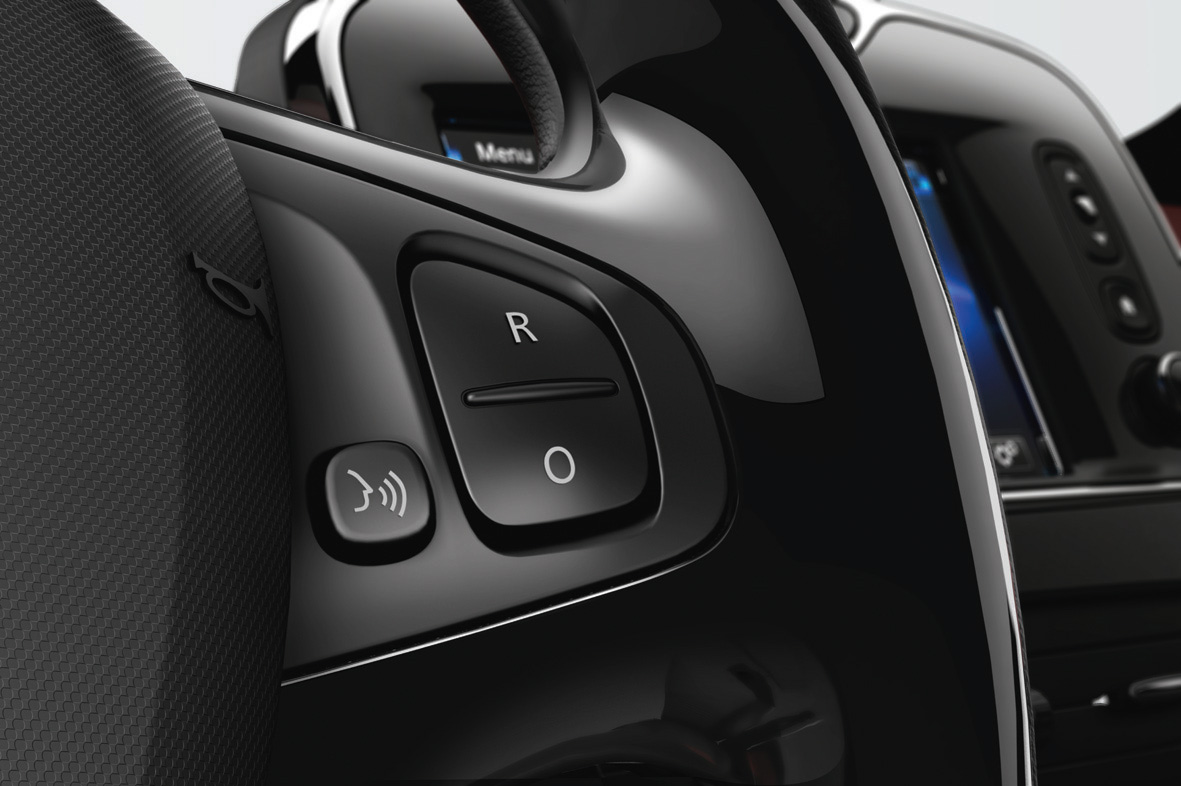 In addition, the Text To Speech function (TTS) function permits messages or RSS feeds to be read out loud in certain applications.
With ZOE, drivers can also stay informed or even interact with their vehicle thanks to two packs:
the 'My Z.E. Connect' pack (standard on ZOE),
The 'My Z.E. inter@ctive' pack (optional or standard on high-end versions).
Stay in touch on the move: the 'My Z.E. Connect' pack (standard for ZOE)
Wherever they are, drivers can use their smartphone or computer to access the following information:
Battery charge level, estimated range based on the most recent driving data, time of the last battery charge, charge status (in progress/completed/problem/low), time remaining for a complete charge, monthly charge log (depending on market).
The location of local battery charging stations.
Advice on how to improve the way the driver uses his or her electric vehicle in order to optimise range (e.g., use of the cabin pre-conditioning facility, smooth driving style, etc.).
The 'My Z.E. inter@ctive' pack (optional, or standard for high-end versions) allows drivers to interact remotely with their vehicle
Thanks to this pack, drivers can use their smartphone or computer to:
Start or programme pre-conditioning of the cabin.
Start remote charging of the battery.
Programme a weekly battery charging schedule by selecting set times.
Optimise battery charging times as a function of electricity rates and CO2 emissions (depending on market).
Depending on country, this pack permits the three nearest available charging stations to be located.
R-Link Connections
Renault R-Link is 'connected' to the car:
Renault R-Link is linked to the car's electronic control units, thereby permitting the integration of new functions linked to the vehicle. For example, 'Driving eco2' provides drivers with an analysis of the way they have driven over a given itinerary and advises on how they can optimise energy consumption and range. In the case of ZOE, it provides a comprehensive package of services specifically aimed at optimising the car's range.
Renault R-Link is connected to the outside world and to the internet via an integrated EDGE 2.75G connection. Renault R-Link is the first multimedia system to deliver:
TomTom HD Traffic® traffic information to facilitate everyday journeys by warning of traffic build-ups and hazards and by suggesting the most efficient itinerary.
Coyote Series alerts (depending on market): a community-based service which warns drivers of hazards on the road in real time thanks to a community of more than 1.6 million users across Europe.
Renault R-Link Store: a pioneering store for automotive apps which proposes the first regularly updated catalogue of automotive apps.
See also R-Link Applications and App Store